Description
This GE slide-in gas range is a sleek-designed appliance with a professional look. It features continuous corner-to-corner grates with plenty of cooking space and made in heavy-duty cast iron that can handle heavy pans. The most powerful burner provides 21,000 BTUs of heating power for faster boiling, while the low simmer burner (5000 BTUs) is ideal for sauces. The burners are fully sealed, which helps contain spills and crumbs for quick and easy subsequent cleaning. In addition, this electronic ignition oven includes Chef Connect technology, allowing you to pair other GE Chef Connect-enabled appliances together via Bluetooth connection. The built-in Wi-Fi connection gives you the ability to remotely control the range from a smartphone. Backed by a 1-year limited warranty on parts and labor.
Product specifications
Center: 8000 BTU, left front: 21,000 BTU, left rear: 5000 BTU, right front: 15,000 BTU, right rear: 9500 BTU
3 heavy duty self clean racks, 6 positions
Heavy-duty cast iron porcelainized continuous grates
Convection Conversion (Y/N)
Reversible Door Swing (Y/N)
Electronic Touch/Rotary Knobs
Number of Burners/Elements
Frequently bought together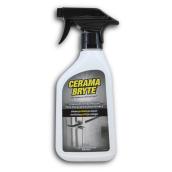 CERAMA BRYTE
Stainless Steel Cleaner
Format 474ML
Details
Article #8307003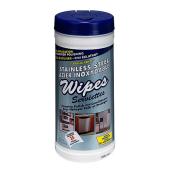 CERAMA BRYTE
Stainless Steel Cleaning Wipes
Format 35/PK
Details
Article #8307005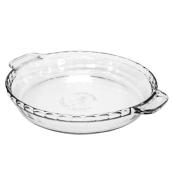 Pie Plate - Glass - 1 5/8" x 9" - Clear
Details
Article #97737604
Does this come with a griddle or is that an extra?
Does this range communicate with :Amazon Alexa or Google Home E.g. "Alexa, pre-heat the range to 400 degrees".
Is there any way to lockout the gas burners? Or any child safety features?
Slide-In Gas Range - 30" - 5.6 cu. ft - Stainless Steel
is rated out of
5
by
1093
.
Rated

5

out of

5
by
Kerndtsr
from
Now you're cooking!
This is just a beautiful appliance. I replaced a standalone model with no issues of oven venting. Except now I have a backsplash to design that fits the rest of the kitchen. I gave my daughter the "honors" using it first. In no time she had batches of cookies coming out, with both racks coming out evenly. Even the smallest burner is a few thousand more BTU than my old one. Plenty of space for 4 pots or pans. You could even sneak in a small 5th one in the middle. So hi-tech your going to have a millennial help you with some of the features. Two different convection settings is a great idea. It's almost turkey time!
Date published: 2017-11-04
Rated

5

out of

5
by
Jason15
from
A Beast!!!
Wow. What a range, first, it looks like it's made to be in a million dollar kitchen. The 5 burners all have practical heat output for the size of the burner, enough room on the cooktop to actually use all 5 at once!! The oven heats up incredibly fast, has more room than expected with the rack options. It has 3 oven racks, the cooktop grates are durable and look amazing. The optional flattop middle grate is amazing for quesadillas, grilled cheese. The controls are very easy to use, has sound notifications for pre-heating, WiFi options too! We couldn't be happier with this purchase. Highly recommend this GE Gas Range, worth every penny spent.
Date published: 2020-07-15
Rated

4

out of

5
by
Baranmom
from
Love my GE Profile
The last gas range I had was a GE Pro and it lasted for 16 years. So, I really wanted to stay with GE. The GE Profile oven heats up in 6 minutes, which is awesome! With the burners being a higher BTU. I find I end up using them at half power. When we remodel, I plan on switching to a range hood and pulling out the OTC Microwave. I have had several times where the fan kicked on due to the range getting too hot. If there was anything I would change is the SS top. It is something you have to be meticulous about cleaning after every use. Also, I would not bother with the Wifi feature. My Computer Engineer husband could not get it to link up.
Date published: 2018-03-03
Rated

3

out of

5
by
vpay
from
heating is not predictable
Aesthetically it's gorgeous. Yes, the SS an scratch and it shows fingerprints. But I have no kids at home and can be careful. Biggest gripe is that the oven temp is not accurate. Set to, say, 375; beeps "ready" when really it's about 275. I know this because I had a tech out within the first week with a thermocouple. He adjusted the shutter in back and recommended preheating for 20 minutes. I had it on convection at 375, then changed to regular bake and the display shoed it was 325. Fifty degres difference for convection?? Manual says 25 degrees less. But talking to others, their ovens are the same. So I adjust, and am still altering temps for baking.
Date published: 2019-04-11
Rated

5

out of

5
by
C A F
from
Excellent!
This range brings water to a boil real fast! Very happy with its overall operation, easy to setup the clock and other functions. The control knobs feel solid and positive the oven however, does smell when heating but I suppose that will go away with more use. It does vent a lot of heat out the back so it's best to always use the exhaust fan. I was disappointed that the oven light is located in the back like they did 50 years ago, backlighting is useless! The light needs to be up front and above the door to illuminate what's cooking.... I still like this unit, it's a great looking range and works wonderfully.
Date published: 2020-05-26
Rated

3

out of

5
by
Bridry
from
First oven didnt work out of the box
Our first oven was delivered and our oven didnt work from the initial setup. Also, the meat probe housing wasnt even fastened to the oven correctly. The installer said, and I quote, "oh wow, thats pretty bad"...QA checks need to be more thorough prior to leaving the plant, which will contribute to a more positive customer experience. Also stickers for the serial number/product number are crooked. Really? That is the easiest thing you will do prior to the product leaving the plant, so atleast take some pride in that so that the consumer feels that their new product they purchased doesnt start with quality concerns because folks couldnt align a sticker properly.
Date published: 2020-05-04
Rated

1

out of

5
by
LaRee
from
I would advise anyone NOT to purchase this product
We purchased one 6 months ago and are having our 3rd one delivered because of a faulty control board, they have tried to order a new replacement part and always on back order. Will never purchase a GE appliance again! Having to wait six months to having a working oven is ridiculous, and why don't they have replacement parts!! We will see if the 3rd one works, if not the company is getting a call for a full refund!
Date published: 2018-07-05
Rated

1

out of

5
by
Crissie
from
Broken already
My new gas range was installed a week ago and I loved it. Then, I preheated it to bake a dish for dinner. After it preheated, I put the dish in the oven and went into the den to sit down. When I came back in a few minutes, the oven had turned off and the clock was blinking. I thought we had a power interruption, and turned the oven back on and reset the clock. I turned around, and it blinked out again, only this time the entire digital display scrambled. This happened about ten more times. I have called the repair service and am so upset that my new range is not working properly already
Date published: 2018-02-09