Description
From convection to steam cooking, this over-the-range microwave oven from GE lets you prepare everything from crisp, golden appetizers to steamed vegetables. Its Fast Cook setting combines microwave and convection technologies for oven-quality results, making it easy to prepare delicious meals for the whole family. This appliance features Chef Connect which automatically activates vents and surface lights when a range element is turned on, as well as sync your microwave and range clocks. This microwave oven has a 1.7 cu. ft. capacity and a beautiful matte black exterior. It is also equipped with a removable two-position rack. This Café GE microwave oven provides a 300 CFM airflow to quickly remove steam, grease, smoke and odours from your kitchen.
Product specifications
Inside: halogen Outside: LED
Over-the-range microwave oven
Convection / Sensor: beverage, cook (5 foods), defrost (weight, time), popcorn, reheat, steam cook
Limited: 1 year on the magnetron, 1 year on entire appliance
Add 30 seconds, Chef Connect, Clear/Off, Cook Time, Mute On/Off, My Cycle, Power, Settings, Start/Pause, Steam Clean, Surface Light, Timer On/Off, Vent Fan
Frequently bought together
Custard Cups - Pack of 4 - 177 ml - Glass - Clear
Details
Article #97737605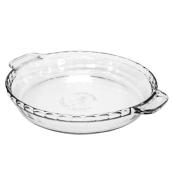 Pie Plate - Glass - 1 5/8" x 9" - Clear
Details
Article #97737604
Over-the-Range Microwave Oven - 1.7 cu. ft. - Matte Black
is rated out of
5
by
247
.
Rated

1

out of

5
by
Harvey
from
A Piece of Junk
Our old GE Profile microwave was twenty years old when we replaced it. In twenty years, we never had a repairman in. With our new GE Cafe microwave, we've had a repairman three times in our first six weeks! The first time, the convection fan went. The second time was a diagnosis and to order a part. The third time was to replace the part— this time, the exhaust fan. Each failure was accompanied by the sound of a railroad locomotive! The fans now do work, but are very loud and therefore annoying. Be sure to read lots of reviews before you buy. If you buy, get as long a repair contract as you can, and don't pay too much for the machine.
Date published: 2019-05-20
Rated

5

out of

5
by
Jerry
from
Very intuitive.
I bought this microwave along with the Cafe double oven induction range and they go together perfectly. The oven updates the clock time through the internet and sends the update to the microwave via Bluetooth. I can talk to my range using Alexa and can turn the oven on or off with my Android phone or by voice. I haven't used the oven feature of the microwave yet but it is nice to know that if I ever need 3 ovens I have the option. These are well engineered appliances and they have very up do date technological features. I am extremely happy that I have them in my kitchen.
Date published: 2019-05-30
Rated

5

out of

5
by
Kathy
from
Love dial knob
GE is the only brand that has a dial knob that you can use to adjust for either more or less time. It is one of the biggest reasons we purchased whole set of GE appliances. The 30 second button and dial knob are the 2 features most used. Love the black matte look vs. shiny stainless steel that always shows fingerprints. It has a classy look. This product has a lot of features for different uses. Has heat shield for when using stovetop to protect this appliance.Kind of pricey although you get what you pay for.
Date published: 2019-04-08
Rated

5

out of

5
by
JAMdetroit
from
Has Every Feature I Wanted, Plus Bonus Features
Imagine how much easier it would have been to cook Thanksgiving dinner if your microwave and range communicated with each other. This GE microwave talks to a compatible range via Bluetooth. That means you can set the fan to automatically turn on when you use the burners on the stove. The microwave also features a pre-programmed setting for your favorite dishes. I also love that the clock syncs to your smartphone eliminating the need to ever program it again after a power outage or for daylight savings
Date published: 2017-12-04
Rated

5

out of

5
by
J1832
from
Great Microwave
Looks good and works well. Wish the handles were actually metal but not a deal breaker. Sync's with the stove which is nice. We have it set up to turn the lights on when a burner is started on the stove. So far happy with the purchase.
Date published: 2018-03-18
Rated

3

out of

5
by
RobertR
from
It's OK
It's just OK overall. Looks good. Convection oven is consistently 25 to 50 degrees cooler than indicated. Construction seems a little chintzy compared to the prior GE appliance I had in its place.
Date published: 2020-05-12
Rated

1

out of

5
by
Margol
from
Broken in first 3 weeks we had it
When working the microwave was OK. The handle was plastic, but look like home. It's seem to be a little light weight. But the main reason I'm giving this one star is, after three weeks of use it no longer works. The repair man is coming tomorrow, but I've been without a microwave for a week now. Yes it's covered in the warranty, and I know things happen. But this was a huge inconvenience to my family and I, and after spending so much money on a microwave and convection oven, I would've anticipated that it would last longer than three weeks.
Date published: 2020-06-19
Rated

5

out of

5
by
Jooj
from
Sturdy handle, nice features
We purchased online and had it delivered where we installed it ourselves, removing the old oven with its broken handle. This new model has a sturdy handle with a nice look (it matches our Cafe stove/oven) and we have used it for convection with the rack and regular microwaving so far with good results. I like the dark interior so that inadvertent splatter will not be such an issue (2 teens), but cleans easily with a damp sponge. It is true, the lighting is very blue and reflects up from the stainless stove top in an unpleasant fashion. My fix? Orange permanent marking pen on the lens. We did this for landscaping lights where the cast was too blue and it works like a charm. I should have taken before and after shots. Ah well, give it a go. Considered a film, but decided against because heat may cause it to melt. Last of all, the three speed fan (not four unless off is a setting, c'mon) is great; good and strong at first push, and very slight at the third position so that it is barely audible and nice when you are trying to cook and listen to something simultaneously.
Date published: 2018-09-19