Description
Have dinner ready in no time with this Whirlpool gas range. With the Frozen Bake(TM) function, you can eliminate preheating to get your get favourite meals to the table faster. The fan convection cooking eliminates cold spots for even heating, so you can get great results and bake on any rack. With EZ-2-Lift(TM) hinged grates that let you wipe underneath without having to remove them, spills are easy to clean up. The oven is also self-cleaning for effortless clean up.
Product specifications
Frozen Bake(TM) technology, fan convection cooking
EZ-2-Lift(TM) Hinged Cast-Iron Grates
Hidden Bake Element (Y/N)
Hot Surface Indicator Light (Y/N)
Electronic Touch/Rotary Knobs
Number of Burners/Elements
Useful information
DELIVERY AND INSTALLATION
Our experts are dedicated to ensuring your new appliance is delivered with the utmost care.
Learn More
PROTECTION PLAN
Enjoy exclusive privileges.
Learn More
RETURNS AND REFUNDS
We stand behind every product we sell.
Learn More
Credit available
Frequently bought together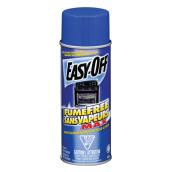 EASY-OFF
Easy0Off Oven Cleaner - Fume Free - 400 g
Format 400GR
Details
Article #17085054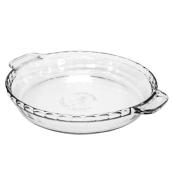 Pie Plate - Glass - 1 5/8" x 9" - Clear
Details
Article #97737604
How much power does the stove require 
HI GM59, This is all the electrical information on the stove model #WFG775H0HW Amps: 15 Hz: 60 Power Cord Included Volts: 120 Hope this helps Whirlpool
Date published: 2019-09-30
Will this work in case of power outage?
Hi Larch, thank you for your question regarding WFG775H0HW. This model is Power Outage Compatible; in case of prolonged power failure, the surface burners can be lit manually. Hold a match near a burner and turn the knob to counterclockwise to ignite. After the burner lights, turn knob to preferred setting. This model also offers, fan convection cooking; which helps eliminate cold spots to bake on any rack with fan convection. Hope this helps!
Date published: 2019-02-20
Gas Range with Fan Convection - 5.8 cu. ft. - White
is rated out of
5
by
111
.
Rated

4

out of

5
by
Mike
from
Nice looking
[This review was collected as part of a promotion.] Special ordered because we wanted white. The range came set up for natural gas and I had to convert it to propane which is a real pain. Hooked it up and everything worked except the broiler would not ignite. Noticed that there was no spark on the broiler ignitor. Whirlpool sent a suposily expert technician out to fix it. Turns out I knew as much or more than he did. After an hour I convinced him to order a new ignitor and also the PC board it plugs into. Now going on 8 weeks since ordering. One would think that they would test these ranges at the factory. Shame on Whirlpool.
Date published: 2019-03-04
Rated

4

out of

5
by
Dirt Buddy
from
So far so good.
[This review was collected as part of a promotion.] So far so good. Only had a month so time will tell. I like higher BTUs on this range. Had to have installed by plumber for propane.and works great so far. The adapter came with the range. Also the griddle came with the range for the center burner. The grates lift up for easy cleaning. Hope the self cleaning works as well as the older models. Time will tell. I like the dark glass oven door and the black porcelain under the grates that go with the stainless steel model. Has convection feature, but I do not expect to use often. My plumber liked it bettered than an expensive model he installed earlier.
Date published: 2020-03-09
Rated

5

out of

5
by
Maria of Calgary
from
Easy to Clean with Exceptional Performace
(This review was collected as part of a promotion.) I love this gas range for many reasons, but something I truly appreciate is how easy it is to clean the top. The griddles swing open like a book so that you can quickly clean up after cooking. The flat top that came with it is wonderful. - I can cook all of my breakfast items on it at the same time or sear a steak on it. The oven heats up quickly and produces perfect results. Not to mention it looks so sleek in my kitchen!
Date published: 2019-03-20
Rated

1

out of

5
by
Lys247
from
Not Efficient or Functional Gas Lease Hazard
I had this stove less than 5yrs. and in the past 1 1/2 there were problems with the burners shutting off by themselves while my food was cooking and releasing gas smell, strong gas smell release when I had to use the cook top or oven, switching from baking mode to broil releasing a gas smell so strong that every window in my house had to be opened on more than 2 occasions and finally the stove taking a long time to heat up just to 350 degrees. This oven would make banging noises too after having it for this past few months. The Fire Department had to come to my home and the gas company followed and RED TAGGED the GAS Range because these issues he said should not be happening especially with the oven less than 5 years old. I would not recommend this range to anyone!
Date published: 2019-04-18
Rated

5

out of

5
by
Christinemarie
from
Exceptional
[This review was collected as part of a promotion.] I have wanted to convert from electric cooking to gas for some years. I took the plunge this year and couldn't be more tickled with the results. The use of gas has resulted in my being "in control" of how slowly or quickly I want my meals to cook. It is a more "even" method to cook and when I shut off the stove, it's off, not slowly cooling down like an electric eye which continues to cook unless you remove all the pots from the top of the stove. I'm still experimenting with the oven but so far biscuits and muffins have baked to perfection. I LOVE my stove/oven!
Date published: 2020-02-28
Rated

5

out of

5
by
O M Chester
from
Cooking is now fun and rewarding!
[This review was collected as part of a promotion.] Gifted ourselves a gas range and after the hassle of converting from electric to gas, the gas range exceeds our expectations. The the oven pre-heat time to get to 350 is around 7 minutes while our old electric range took nearly a half-hour. Plus the range shows the temp as it accelerates. Using the old glass top burner it took about 15 minutes to fry two eggs. Now with gas, the eggs are ready before the toaster pops up the toast. We have yet to use the convection feature but our baked goods are cooked to the correct doneness. We are ready to try some roasting features. One last thing, the pivoting grates make it a breeze to keep spotlessly clean.
Date published: 2021-02-26
Rated

3

out of

5
by
Napilisally
from
Sharp looking
I didn't receive the griddle that's supposed to come with it. I'm still learning all the features it has. I bought it for the looks and we needed gas which was converted to propane. That was a job. Occasionally, the burners don't start right up. It scratches super easy on the stainless steel part of it. I have had this less than a year, and noticed a couple scratches from the beginning. Totally unsure how it happened. Please be aware. We are super careful because of it! The bottom drawer has to be put in just right or it doesn't sit straight. It's really a pain to do. Over all, I love the looks, my pans have a tendency to tip on the grates. It's not super easy to clean as it claims. It's very fragile, so if you want to keep it looking nice, one needs to be really careful.
Date published: 2018-12-08
Rated

3

out of

5
by
ShopperGrl
from
Gas Range cooks too hot.
[This review was collected as part of a promotion.] We bought this range 6 months ago. We have gas. It cooks too hot. There is no ability to just keep something warm on the stovetop. It continues to cook. There needs to be a lower setting. We have yet mastered the delay start/time bake option after attempting to use it on two different occasions. I have searched for videos on YouTube, etc. as to how to use it properly. The instructions are not clear. Please provide a HowTo video. When using time back/delay start, it cooked, but it appears to have finished cooking before I had planned as the food was warm not hot. Wish the lower drawer wasn't built so cheap. I like a well built drawer like they made 20 years ago. We do like the middle grate option for cooking breakfast.
Date published: 2019-12-30