Description
Spend more time outdoors doing the things you love and less time on yard work with this Remington® gas powered lawn mower. The pushed lawn mower has a 140 cc PowerMore OHV engine for a great combination of power and lightweight performance. The 21" cutting deck has a mulch rear discharge option offering a great cutting width during each pass and easy clean up. The 6-position dual-lever wheel adjusters ensure you can cut grass to your preferred specifications by easily adjusting the cutting height. Ideal for smaller properties, the gas-powered lawn mower features 7" front wheels and 8" back wheels that move smoothly over flatter terrain. The loop handle delivers great control and makes it comfortable to use. This product is backed by a 2-year limited warranty.
Product specifications
Rear bag, discharge or mulching
7" (17.78) front and 8" (20.32 cm) rear
Frequently bought together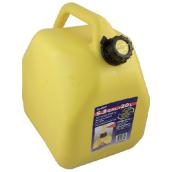 SCEPTER
Specter Diesel Gasoline Can - Plastic - Yellow
Format 20L
Details
Article #1811016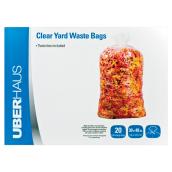 UBERHAUS
Yard Waste Bags
Format 30x48"-20/BX
Details
Article #01265003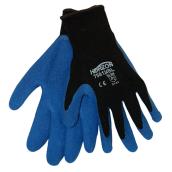 HORIZON
Horizon Working Gloves for Men - Latex-Poly/Cotton - Large
Format LRG
Details
Article #01785070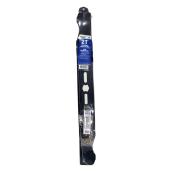 ATLAS
Universal Lawn Mower Blade - 3 in 1 - 21-in
Format 21"
Details
Article #80495106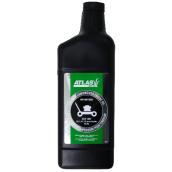 ATLAS
Atlas Premium 4-Cycle Lawnmower Oil - SAE 30W - 20 oz
Format 20OZ
Details
Article #80495078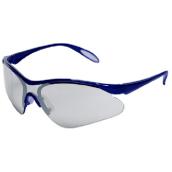 DEGIL SAFETY
Safety Glasses
Details
Article #8657058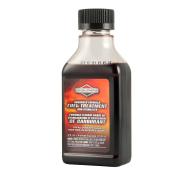 BRIGGS & STRATTON
Fuel Treatment and Stabilizer - 5-in-1 Protection - 118 ml
Format 118ML
Details
Article #80495081
I bought this mower last year , it keeps stalling out on me and now will start then shuts off , I've changed spark plug , new gas ... it's a years old , can't get ahold of Remington on the phone ... what should I do ? Thank you 
Check gap in plug. If it is correct, check the rubber fuel line, maybe a crack in line and getting air in fuel.
Date published: 2019-07-09
What kind of sparkplug does this mower use?
Thank you for your question. The original equipment spark plug is Torch brand part #951-14437. Lowe's stocks the replacement spark plug First Fire FF-22 as item #278112.
Date published: 2019-06-10
Is this a Mulching mower?
Yes. It is. Not problem starting mine after a long cold winter.
Date published: 2019-05-24
What kind of oil do I put in and how much
Thank you for your question. This 140cc OHV engine takes 591ml of SAE10W30 engine oil. Change the break-in oil after the first five hours of operation and each season thereafter for long-lasting reliable performance.
Date published: 2019-06-15
What is the fuel capacity?
Less than 1 Gallon. Enough to cut a lawn 40'x120'
Date published: 2019-06-15
I plan to buy this machine at Mewmarket. Can I install it?
BASIC SIMPLE ASSEMBLY EVEN WITH TWO LEFT HANDS.
Date published: 2019-03-08
does this take mixed gas or does it take straight gas?
Thank you for your question. This lawn mower features a premium overhead valve four-cycle engine. No need to mix gas and oil. Use fresh, 87 or higher octane ethanol-free gasoline for best performance.
Date published: 2019-06-30
Is the Remington engine a Briggs and Stratton engine - will B&S parts fit it or is it a third party engine with parts only available from the distributor/importer.
It's a "power " something engine. Looks nothing like any Briggs I ever saw. Assembled and ran my today, never missed a beat. But is defiantly louder than my 12yr old craftsman. Like, really noticeable louder. 
Date published: 2019-07-31
Gas Lawn Mower - 140 cc - 21"
is rated out of
5
by
35
.
Rated

5

out of

5
by
Scott G
from
Great build quality and very lightweight!
Picked up on sale for the Canada 150th anniversary sale, Assembled easily, comes with 10W30 oil exact measured amount. Filled with clean gas, primed and started on first pull, its pretty quiet comapred to older craftsman mower. Used to mulch the yard, 1/8 Acre, and did a very good job! Only used 1/3 tank of fuel too. Definitely recommend! (Some people complaining of engine oil mess issues, the engine shown on their model appears to be a Briggs and Stratton one, the one in store and the one I got was a Powermore engine, Overhead valve not a side valve engine, no oil mess issues and a more modern and efficient engine design)
Date published: 2017-06-30
Rated

5

out of

5
by
vfbl
from
Good Price, works fine.
Bought this on sale to replace my old rusted out mower. Price's good. Don't have any starting issues (like fail to start after a few days, fail to restart right after stop) as reported in the bad reviews. Perhaps those were with the Briggs. Mine comes with a MTD engine. Have to take 2 screws off to fold handle, but this is actually easier than folding my old mower. Height adjustment works great. I don't use bag. I'll probably take off the flap at the tail to make mulching back and forth easier, instead of push only. I am happy with the purchase so far. Should have retired the old mower earlier. Hope this one last as long as the old one, i.e. over 20 years. :)
Date published: 2018-07-18
Rated

1

out of

5
by
Jordan22
from
Junk, you get what you pay for
Looked around for a cheap mower, found this one and bought it, went to assemble the mower the next day, assembled it, put oil in it, went to pull the cord out to hook it in its spot and the engine wouldn't even budge, rotated from underneath and managed to get it to move, accompanied by a scraping noise, engine was seized, right out of the box, glad I didn't put fuel in it, as they were reluctant to give me my money back, ended up buying a more expensive mower (which I don't really have the money for). Save your money and invest in something better, the engine looks cheaply built at that too.
Date published: 2016-08-25
Rated

1

out of

5
by
Gord2121
from
Do Not Buy
Not sure how long Remington has been making Lawn mowers, but you would think that they would make a oil cap that does not vibrate off. EVERY SINGLE TIME!!!! Also it is not as easy to start as the reviews had said. I am giving a poor review because of the oil cap that keeps vibrating off and making a mess of my lawn mower.
Date published: 2016-08-01
Rated

5

out of

5
by
jackofalltrade
from
Great mower
I purchased this mower just this week on sale . I had the opportunity to use it on 2 occasion. I LOVE IT. Its light weight compare to my other mower, easy to start even on its very first pull, a strong engine. I like the clicking in the gas cap when tightening it.There is no way you can over tighten it and it DOES NOT come loose with the vibration like I read in another review.
Date published: 2017-08-05
Rated

4

out of

5
by
Randini
from
Get's the job done!
I bought this on line earlier this summer, and am happy with the mower and its value for the money. "Assembly" was minimal and easy. I have an average-sized yard and this mower more than meets my needs. It's fairly light and easy to maneuver. Mowing height adjustment is simple and not strenuous. The rear bag is adequate but be prepared for some spillage when you take it off the mower to dump the clippings. It starts easy and the tried and true Briggs & Statten engine runs well and is not too loud.
Date published: 2016-08-10
Rated

4

out of

5
by
Riley86
from
Great value
Just bought this mower on clearance. I was a bit skeptical as I'm usually a Honda or Briggs guy for small mowers. However I was very impressed with the power of this little mower. My lawn was a foot tall and wet and it mowed thru easily. Took a bit to get it started the first time. Might have just been from sitting in the store for over a year. It now starts first pull.
Date published: 2019-10-13
Rated

3

out of

5
by
Terrin
from
You really do get what you pay for
I bought this today and it took a lot longer to set up and get going than I thought it would. One of the screws to attach the handle was not going in and I had to use a lot of pressure to screw it in which ended up in a painful blister on my finger. Also most reviews said it only takes one pull to start but even after the engine being warmed up it takes me about 4 or 5 strong pulls to get it going and even then it struggles to turn on. Dont know if itll last the winter but hopefully the warranty got me covered.
Date published: 2019-09-22