Description
Designed for maneuverability and performance, this Husqvarna gas-powered chainsaw lets you tackle a range of cutting and trimming projects around your home. It features an X-Torq(R) 2-cycle 40.9 cc engine that offers lower fuel consumption and reduced emission levels without reducing power. It has a 16" bar with a 3/8" chain pitch and 0.05" chain gauge, with a chain speed of 56.76 fts at full power. The auto return stop switch ensures easier starting, while the air cleaning system removes larger dust and debris for long engine life. A lightweight design, an ergonomic rear handle and LowVib(R) technology that reduces vibration make the chainsaw easy to operate. The low-maintenance chainsaw has an automatic oiler and an inertia activated chain brake for added safety.
Product specifications
16" (40.64 cm) bar length
Anti-Vibration System (Y/N)
Frequently bought together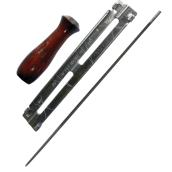 LASER
"Deluxe" Chainsaw File Guide and File Kit
Format 5/32"x4.00MM
Details
Article #0819220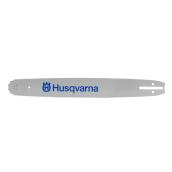 HUSQVARNA
Chain Saw Bar - 16"
Format 16"
Details
Article #82305252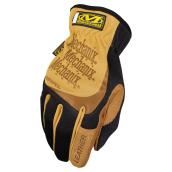 MECHANIX WEAR
Leather Work Gloves - FastFit - M - Tan/Black
Format MED
Details
Article #56145063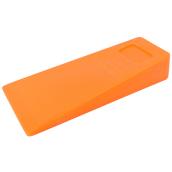 LASER
Heavy-Duty Plastic Edge Felling 5"
Format 5"
Details
Article #0819147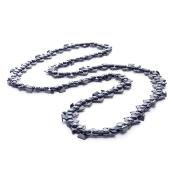 HUSQVARNA
Chain Saw Chain - 16"
Format 16"
Details
Article #82305253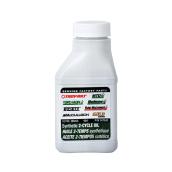 ATLAS
Synthetic 2-Cycle Oil - 40:1 - 3.2 oz
Format 95ML
Details
Article #02225309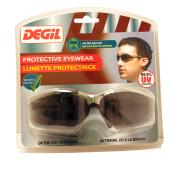 DEGIL SAFETY
Safety Goggles
Details
Article #8657069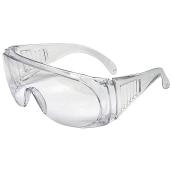 DEGIL SAFETY
Safety Flex Goggle
Details
Article #8657090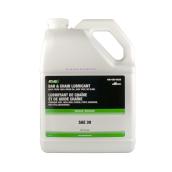 ATLAS
SAE 30 Bar and Chain Lubricant - 3.78 L
Format 3.78L
Details
Article #80495093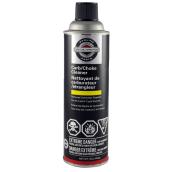 BRIGGS & STRATTON
Carburetor and Choke Cleaner - 454 g
Format 454G
Details
Article #02225256
Gas Chainsaw - 16" - 2-Cycle - 40.9 cc
is rated out of
5
by
203
.
Rated

5

out of

5
by
mo-woodcutter
from
Great saw!!!
I have used a poulan pro 16" saw for the past few years to cut wood for our wood stove. worked great for about 2.5 years then started falling apart piece by piece. decided it was time o stop replacing parts and pieces on the poulan and just buy a real saw. got the saw out of the box, mixed the fuel/oil, filled with bar oil, followed the INSTRUCTIONS and it fired right up. took it to the woods to cut up a downed oak and had it cut up in half the time it would have taken me with the poulan. key to this saw is...you HAVE to follow their starting instructions. too much blame gets put on the tool because of user error.
Date published: 2011-08-28
Rated

4

out of

5
by
Anonymous
from
Good value for the price
I have an eight year old model 435 chainsaw which is the best general utility chainsaw I have ever owned. As I write this the 3 other reviews of this chainsaw are very negative which is contrary to my experience. I probably have 150 hours using this saw and have not found it hard to start and keep running. The only thing I do which may account for my success is that I don't leave fuel in the fuel system when the saw will be unused for more than a few days. I run the saw until the tank is empty and the engine stalls. I think this may avoid many of the problems inherent with ethanol-based fuels. And I follow the recommended starting procedure carefully; it is easy to flood the engine by over-choking.
Date published: 2017-07-05
Rated

4

out of

5
by
New435user
from
Great saw!
I bought the 435 slightly used from a chainsaw tech and I've been happy with it so far. I was worried about the negative reviews of new saws not starting warm, but I haven't had those problems. The tech explained that the saws are set for sea level and need to be adjusted once before using depending on your elevation. May need another adjustment as the saw breaks in. This one is set now and runs flawlessly. It starts well cold, and one pull when warm. I'm using this saw in Calgary at 1140 m (3740 ft) elevation. I chose the 435 over the MS250 because of ergonomics. The 435 has a much better feel in the hands for me, and is better balanced to. I'm running 15" and 18" bars.
Date published: 2018-09-14
Rated

4

out of

5
by
Anonymous
from
A good saw if you follow the instructions
If you follow the starting instructions this saw starts on the first or second pull. Once warm, follow the instructions again. Pull out the choke all the way, push in to the half-way point (which initiates the high idle) and pull sharply (again usually once or twice. I use this saw for felling small trees, limbing and cutting smaller wood. The weight is great and the power is great. This saw often gets a bad rap - read the instruction manual, keep it sharp, use non-ethanol high test gas, Husqvarna mixing oil and enjoy this small, powerful wood cutting partner.
Date published: 2017-02-19
Rated

5

out of

5
by
icycold
from
great saw so far
my wife got me this saw for xmas, and ive used it to cut out our ditch line .i was very impressed with this little sucker ,cuts tru whatever i put it against heck i can cut your house in half with this little saw.and i dont know why you guys have a hard time starting this ive had no promblems geting it to start or run .here let me help you fellas out, this is how i fire mine up step by step and ive have no problems... (cold start) choke on- press bulb 6to 8 times- pull starter rope 1 to 2 times -choke off- pull rope vroom vroom saw starts (warm or hot start) choke- on press bulb 1- 3 times- pull rope 1 time-choke off -pull rope -vroom vroom saw starts there ya go hope it helps you all out ( p.s), make sure you are mixing your gas and oil right..92 octane fuel
Date published: 2011-03-08
Rated

3

out of

5
by
Bob
from
Husqvarna
I had a Poulon chansaw for about eight years started 3rd pull everytime,when it died I bought my first Husqvarna,it was a pain to start but, once it started it ran all day. This time I went up a step or 2 and bought the Husqvarna 435. It starts on the 4th pull everytime(when you first start it). It might run 5 minutes before it dies, after that I can't tell you how many pulls it takes to start it. We'll just say it takes for ever. This is the last husky I buy. Bought this on line at lowes while I was out of state,had my son pick it up 1 hour later back home. Can't beat Lowes, but you can beat Husqvarna.
Date published: 2011-09-04
Rated

1

out of

5
by
rudedog
from
Good saw when it runs
I've had a husky 435 for 8 years and it really works and cuts good. Problem is I've had it in the shop 4 times. The first two was for the bar oiler pump and the last two was for the Ignition Mod. If it gets to where it doesn't run quite right and is hard to start its probably the Ignition Mod. So I've actually spent way more than it would have cost to buy another saw. I just don't think the quality is there anymore and I don't really know where they are made. That might have something to do with the problems. I have two Stihl saws and they never let me down My oldest Stihl is a O11AV and is 27 years old and I could go out in the garage right now and I bet it would start within 5 pulls.
Date published: 2017-05-05
Rated

1

out of

5
by
Vikingblake
from
Second One--Waste of Money
This is the second Husqvarna saw I have had in the past 3 months. First one the 'easy chain' system of tightening, seized up. Took it back, store said they have had tons of problems with this system, I returned it and was offered this 435 model. The earlier model was the 235. This one would not even start!!! When you pull the starting cord, likes to break your arm and makes a rough metal rattling noise. Followed the users manual instructions and doubled and tripled checked everything. Taking this one back and leaving this brand alone. I think Husky's problems have started since they were bought out by Poulan. Poulan is known for cheap junk and now the Husky rep is going to be ruined as well.
Date published: 2012-11-30