Description
Husqvarna 240 chain saw bar is ideal for jobs like pruning, lighter cutting tasks and hobby work. Easy to start and operate, thanks to built-in Husqvarna features like ergonomic design, facilitating technology and powerful X-Torq engine with low emissions.Air Injection Centrifugal air cleaning system removes larger dust and delivers lower fuel consumption and reduced exhaust.Combined choke/stop control allows for easier starting and reduces the risk of engine flooding. LowVib. System designed to reduce vibration levels to the operator, which lessens fatigue. 2-year limited warranty.
Product specifications
Anti-Vibration System (Y/N)
Frequently bought together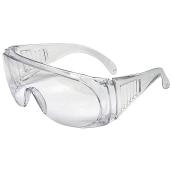 DEGIL SAFETY
Safety Flex Goggle
Details
Article #8657090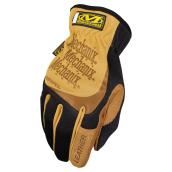 MECHANIX WEAR
Leather Work Gloves - FastFit - M - Tan/Black
Format MED
Details
Article #56145063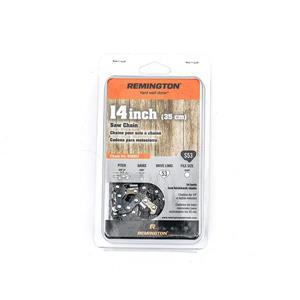 REMINGTON
Remington 14-in 53 Drive Links Chainsaw Chain
Details
Article #330064313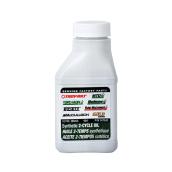 ATLAS
Synthetic 2-Cycle Oil - 40:1 - 3.2 oz
Format 95ML
Details
Article #02225309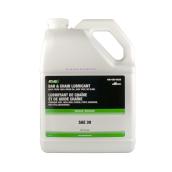 ATLAS
SAE 30 Bar and Chain Lubricant - 3.78 L
Format 3.78L
Details
Article #80495093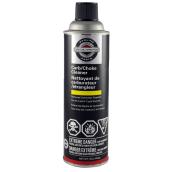 BRIGGS & STRATTON
Carburetor and Choke Cleaner - 454 g
Format 454G
Details
Article #02225256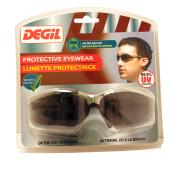 DEGIL SAFETY
Safety Goggles
Details
Article #8657069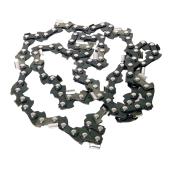 LASER
Chain - Low Profile - 3/8" - 50 D - Black
Format 3/8"x50M
Details
Article #0819206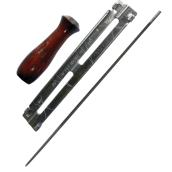 LASER
"Deluxe" Chainsaw File Guide and File Kit
Format 5/32"x4.00MM
Details
Article #0819220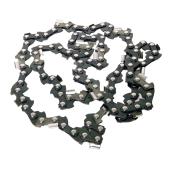 LASER
Chain - Low Profile - 3/8" - 49 D - Black
Format 3/8"x49M
Details
Article #0819205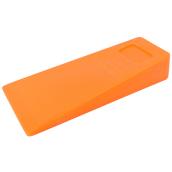 LASER
Heavy-Duty Plastic Edge Felling 5"
Format 5"
Details
Article #0819147
Gas Chain Saw - 14" - 2-Stroke - 38 CC
is rated out of
5
by
124
.
Rated

1

out of

5
by
Anonymous
from
If it would stay on,,,
,,, it might be a great value and reliable. I bought this on Wednesday, inboxed it on Saturday the day before Christmas, read the instructions from beginning to to make sure nothing had changed from the first Husqvarna I had bought 15 years ago and tried to put it to work, ??! Nothing but frustration after frustration! My sons and I worked all day to trim one tree and couldn't finish because this saw would run for about 5-10 minutes and turn off that was it, would not restart for about an hour. It used a tank of hour to one tank of fuel, which it's not supposed. I loved my first Husqvarna but I hate this one, it's going back for a refund.
Date published: 2016-12-25
Rated

5

out of

5
by
cyberxen
from
Great little saw
I have a lot of trees up at camp, most under 12" wide, and this saw has handled them like a champion. I always use the non-ethanol premix and the motor purrs like a kitten, and starts easily and reliably. Being a smaller unit designed for limbing, small trees and casual use, it can be stalled out if you bind the chain, which should be expected on a saw this size. It is light and easy to handle. My only complaints are that the off switch is easy to hit by accident and it didn't come with a bar scabbard, which would have been a cheap and thoughtful addition. With the recent price drop, there is no way to justifiably say no to this saw.
Date published: 2017-05-28
Rated

4

out of

5
by
Muddyman
from
Nice little saw
A tree fell on one of our fences so my Dad and I headed out to cut it up with his 1970's Homelite. This was no small tree, it was about 24 inches in diameter above the base. On the way I decided to buy a backup saw because I wanted a smaller saw. After a few cuts my Dad's saw quit and he couldn't get it started. I had never seen this happen before. This little saw cut the rest of the tree including parts of the base it didn't span. The saw is currently on loan to my Dad. He is approaching 80 years and uses it around the house. Apparently he likes it because it is much lighter than his old homelite. The only Con is I can't get it back.
Date published: 2013-05-02
Rated

2

out of

5
by
Anonymous
from
never again
My first chainsaw of my own. Initially liked the ease of use. Because I was using the saw for scrub clean up on our acreage there were lots of times the chain touched ground and dulled. No big deal, short chains were cheap and i kept spairs on hand. Sadly, the chain tightening mechanism is dependant on a tiny piece of plastic to hold the screw in place. And it gums up with sawdust and chain oil. And if you don't keep it clean everytime you fill with fuel and oil, the build up of sawdust and oil push the screw out of alignemnt and it breaks the little piece of plastic and the chain will not stay tight.
Date published: 2015-11-22
Rated

4

out of

5
by
Humble121
from
Solid Purchase
The previous write ups stating that the saw was hard to start (first time) was accurate. The saw took a lot longer to warm up than what the operations manual stated. But, once warmed up it ran like a honey!!! When we shut it down in order to move branches, it started right up with no effort. Our first effort was on a 45 deg. F day and we were removing a 25 foot tall blue spruce. Only had to adjust chain tightness once and that was quite easy. Overall, I feel this is a good solid saw for the amateur wood cutter. I am looking forward to using it on my wood lot to clear shooting lanes.
Date published: 2012-11-26
Rated

5

out of

5
by
Keith
from
This saw is amazing.
Read the reviews but to be honest, I have never seen a husky the did not live up to the name. I have had echo saws in that past but this saw is the very best I have ever cut with. The kill switch is a little on the cheap side but that said, I took it apart to look at it and it is easily replaceable if it does ever give problems. Over all for the money I can't imagine a better saw investment. Everything about the saw is top notch except for the kill switch and like I said, it may be fine. Time will tell. Cuts like a beast. I have heard that this saw is hard to start. Maybe these folks just don't understand how to start a two cycle motor. Anyway all I can say is, buy one and get to cutting.
Date published: 2017-03-22
Rated

2

out of

5
by
Aaron
from
Only got one use out of it
I bought this chainsaw to cut down a tree that got damaged in a tropical storm. I fired it up the day I bought it to check it out. I ran it for about five mins and cut up a couple of small limbs. This morning I tried to start it for the actual tree cleanup and it would not start. I followed all of the instructions and it ended up flooding out. Normally this wouldn't be a huge deal to fix but the little 3-in-1 tool that comes with it wouldn't even budge the spark plug. I went and bought a beefier tool and it ended up bending the handle but still not budging the spark plug. Word to the wise, avoid this chainsaw.
Date published: 2016-09-10
Rated

1

out of

5
by
Anonymous
from
What a piece of junk.
This is by far the worst piece of junk I've ever purchased. It's a good thing I purchased all my Husqvarna lawn tools before I bought this because if I'd purchased this first I'd never have purchased another tool with that name on it. This thing is ridiculously hard to start - I don't care how many times you read the instructions. What kind of sick person comes up with that. And God help you if you turn it off before you've finished the job because you'll never get it to start again. The only good thing I can say is if you do get it started and keep it running it does cut through the trees quite well. But avoid this piece of junk at all costs. Don't know if I can return it after I've used it, but going to try.
Date published: 2018-05-05