Miniature Needle Nose Pliers - 6" - Steel - Black and Red
Article #0121569
Model #411-7153
Format 6" This item is not currently available for immediate purchase, but can be ordered by visiting the selected store.
Description
A pair of quality, miniature needle nose pliers is like having another set of hands. That's why these 6" pliers are so handy for working in tight spaces or with small things. Their heat-treated jaws are hard-wearing to always ensure a firm grip. In addition, the cushioned non-slip grip provides better comfort and control while working on a delicate job. They're ideal for turning, grasping and gripping small or hard-to-reach pieces.
You may also like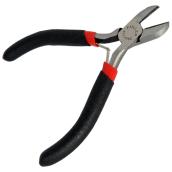 FULLER
Pliers - 4 1/2" - Miniature - Steel - Red and Black
Format 4 1/2"
Details
Article #0121568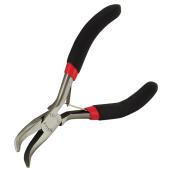 FULLER
Miniature Pliers - Curved Nose - 5" - Black and Red
Format 5"
Details
Article #0121571