Description
This Frigidaire(R) professional-design hood features a PowerPlus(R) 3-speed fan with 400 CFM maximum airflow. Stainless steel filters effectively trap air impurities and are dishwasher safe for long-lasting use. The 4 built-in LED lights feature 3 lighting levels to provide optimal visibility when preparing meals on your cooktop. Designed for undermount installation, this hood features a stainless steel finish that enhances the modern look of your kitchen and Smudge-Proof(TM) coating, so you can get rid of stains with a simple cloth. Backed by a 1-year limited warranty, parts and labour.
Product specifications
4 PowerBright(TM) LED lights
3 1/4" x 10" (8.26 cm x 25.4 cm) rectangular duct
Dishwasher-safe stainless steel filters
Frequently bought together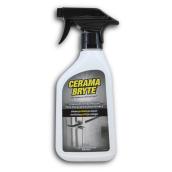 CERAMA BRYTE
Stainless Steel Cleaner
Format 474ML
Details
Article #8307003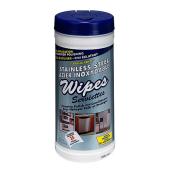 CERAMA BRYTE
Stainless Steel Cleaning Wipes
Format 35/PK
Details
Article #8307005
Price on this range hood please.
Frigidaire Pro(R) Undermount Hood - 30" - 400 CFM - SS
is rated out of
5
by
18
.
Rated

1

out of

5
by
Steve Douglas
from
DON'T do it !!
[This review was collected as part of a promotion.] It sounds like a freight train on level 3 (high), a motorcycle on level 2 ( med) and average on level 1. Forget cooking and having a conversation also the lighting is by far the worst of any I've had. Dim bluish bulbs that make everything look odd from the food to the backsplash and I can't find a way to change them. If this series of appliances didn't come with this new construction home I never would have picked them. Wouldn't let me add a photo
Date published: 2019-09-17
Rated

3

out of

5
by
Builder Dave
from
BEAUTIFUL BUT...
[This review was collected as part of a promotion.] Very nice unit. Has that commercial look and feel omit the control knobs. They feel a little "cheap" compared to the rest of the unit. I would give it another star or two if it wasn't for the light switch not functioning very well. The unit is just over three years old, RARELY used, and now it seems to take an eternity for the lights to come on (if at all) when switched on. Calls to customer support to see if this is a known issue only prove to be a big waste of time...45 minutes and then the call get dropped.
Date published: 2020-12-28
Rated

1

out of

5
by
jmp4820
from
New vent hood
[This review was collected as part of a promotion.] Very Noisy!! Also sometimes it breaks the circuit breaker when using it.
Date published: 2020-04-15
Rated

1

out of

5
by
Oldoiler
from
Great Vent Hood Ruined By Horrible Lighting
[This review was collected as part of a promotion.] This is a fantastic vent hood that was completely dropped in the design portion relative to the lighting. If you can't see what you are cooking, it doesn't really matter how well it exhausts, right? Frigidaire used these proprietary bulbs that are simply horrible. They start to dim and fade from the day you turn them on. After two months, ours were so dim as to be basically unusable. Why would I want to go and buy these poorly designed, proprietary LED bulbs again only to have them go to the level of a single candle flame in another two months? Comparing their light output to a single candle flame is actually an insult to the candle. With that said, I ended up retrofitting mine with different LED's. I can use two at a time, but not all of them as they will all start blinking. I'm sure this has to do with the proprietary bulb/system that come with this poorly designed light portion of the unit. As it is, two LED bulbs from the retrofit put out 10X more light than all four of the original bulbs. This hood is simply not worth the price at all considering the horrendous lighting drawback. I'm guessing that all of the 4 & 5 star reviews were made shortly after installing the hood and before the lighting problems started . The cold white light is not pleasing in a kitchen either while trying to cook. The LED's that I have installed are a nice bright warm color. Much more conducive for cooking. Unless you're just completely happy with having to change proprietary cold white bulbs out throughout the year, then I guess this is a good range vent hood for you. You can bet these bulbs will not be cheap. I just can't believe that Frigidaire designed this hood without giving the owner the ability/option to put whatever type of LED bulb in that they desired instead of being forced to use a proprietary bulb. Stay away from this vent hood.
Date published: 2018-03-24
Rated

1

out of

5
by
Patsy
from
Worst purchase ever
I purchased this rangehood as part of the Frigidaire Professional Series. The rangehood LOOKS great but the loudness of the fan, even at low speeds is incredibly loud (747 loud). I definitely would not recommend this rangehood.
Date published: 2018-10-25
Rated

1

out of

5
by
Toni Italian
from
Came with the new house
[This review was collected as part of a promotion.] All our Electrolux appliances came with our new house, the hood lighting makes me feel like I have Cataracts..It's getting worse and the food doesn't look appetizing in this ugly lighting .. I wish there was the option to change it .. I don't even have a book to check how to change them. Don't know who designed this hood but they definitely weren't cooks .. sorry Electrolux this isn't worth it .. stick to vacuum's
Date published: 2020-08-25
Rated

5

out of

5
by
abhi86
from
Great hood!
[This review was collected as part of a promotion.] I bought this with my new house and I am very pleased with the overall functionality and quality of this hood. The lights are great and the exhaust fan 3 speed control is great for a variety of cooking options that involve spices. (I am Indian and a simple over the range exhaust that comes with the microwave is not enough). Great product.
Date published: 2019-09-25
Rated

5

out of

5
by
you22
from
Strong
[This review was collected as part of a promotion.] Strong range hood. I put my pressure cooker underneath to release the steam and it sucked it all so I didn't get any of the pressure cooker food smells at all. The push in/out buttons also make it look sleek instead of tacky buttons.
Date published: 2020-10-25