Description
This Frigidaire(R) electric range is a modern professional appliance with a ceramic glass cooktop and 5 elements with varying power ratings for exceptional versatility. Featuring a large 5.0 cu. ft. capacity, this oven features a hidden bake element which maximizes cooking space and makes cleaning easier. The 1200 W simmer element is convenient for preparing tasty sauces or soups, while the 3000 W burner boils water faster compared to an element with regular settings. The self-cleaning option can be activated at the touch of a button and is available in 2 or 3 hour durations for deeper cleaning. In addition, this built-in appliance features the Store-More(TM) bottom which lets you store a large amount of kitchen tools and trays. Backed by a 1-year limited warranty on parts and labor.
Product specifications
Left front: 6" to 9" - 1400/3000 W, left rear: 6" - 1200 W, right front: 12" - 2700 W, right rear: 6" - 1200 W
Vari-Broil(TM) 3900 W 6-pass broil element, 3500 W 8-pass bake element
Bake, broil, cancel, self-clean, delay self-clean, control lock, timed cook, timed shut-off (12 hours), timer
Store-More(TM) storage drawer
Hidden Bake Element (Y/N)
Convection Conversion (Y/N)
Hot Surface Indicator Light (Y/N)
Electronic Touch/Rotary Knobs
Number of Burners/Elements
Frequently bought together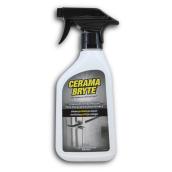 CERAMA BRYTE
Stainless Steel Cleaner
Format 474ML
Details
Article #8307003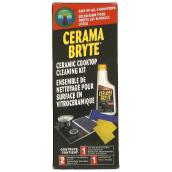 CERAMA BRYTE
Ceramic Cooktop Cleaning Kit
Details
Article #83075006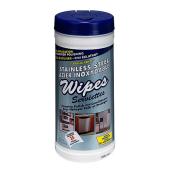 CERAMA BRYTE
Stainless Steel Cleaning Wipes
Format 35/PK
Details
Article #8307005
I have mislaid my manual and wish to clean the oven/
30" Slide-In Electric Range - 5.0 cu. ft. - SS
is rated out of
5
by
384
.
Rated

4

out of

5
by
Dana
from
Very nice, not perfect.
I will say I am overall pleased with my purchase. Alot of reviews have complained about the sensitivity of the top controls. It is a relatively small area that is easy to avoid and I have not personally experienced these issues. I have however had issues with the convection fan but backing off and allowing the fan to rattle and strike the interior of the oven. Not a show stopper and easy to tighten, it does pose the inconvenience of tolerating the noise until you are done cooking your meal or pulling everything out, cooling the range and climbing it to tighten a single 10mm nut. [This review was collected as part of a promotion.]
Date published: 2019-04-05
Rated

3

out of

5
by
Wiser
from
Pros and Cons
I like the way the elements cook, and I like the various sizes of elements. I also like the controls, the light/fan features, etc. I do NOT like the length of time it takes to clean the top, and I do not like the greasy look the special cleaner leaves on the top. But what I really hate is the way the oven racks spill downward as you attempt to pull them out. My husband finally figured out you have to carefully balance everything while pulling the rack out until it 'catches' on a hump in the back. So everyone, pull the rack all the way out before letting go. That way you won't have the cooked meal dumped all over the opened door the way mine was.
Date published: 2019-06-19
Rated

2

out of

5
by
Miss Clare
from
A totally new experience
This range takes a bit of doing. The first thing is I would not have purchased it had I known the care and upkeep woes. I'm old fashioned. Used gas and coil type electric ranges. This one is different. On the up side, it's simple and attractive. It does heat stuff but you have to get used to it. That's ok too. It's the upkeep. The first thing that happened is a bit of aluminum foil got welded to the glass cooking surface. I tried a razor blade - little success. The surface stains and scratches easily. Hopefully it and I will work it out before I need to buy another range (but a more forgiving one).
Date published: 2019-09-08
Rated

4

out of

5
by
don 12345
from
It's "OK," but I'm not too happy with Frigidare
This particular unit: - was available - was one of the few units I tried to find that moved the controls and display away from the "cooking splatter" (not on top of the unit) - this replaces a previous (about 2 year old) Frigidaire had a serious issue that couldn't be easily resolved, but I could get this range quickly - This unit works well so far, but the entry pad seems very poorly built - we'll see how it holds up I guess, but I definitely wanted and purchased the extended warranty based on previous experience with 2 other Frigidaire appliances - cost was quite reasonable compared to other units that I "looked in to"
Date published: 2019-10-09
Rated

1

out of

5
by
susan and
from
Very Disappointed
I am 67 and have had many stoves over the years. This is the worst. I bake a lot. Cookies on back end of cookie sheet burn in order to get front rows cooked. Top large burner is terrible. Have to get it going on high to get lower temps to work. I had a frigidaire that I was so happy with for 13 years so went again with one. If I had the money I would give this up and upgrade to a better made stove, but I am sure that will not happen. The one thing I love to do has now become the thing I hate most. That being baking. [This review was collected as part of a promotion.]
Date published: 2019-03-14
Rated

4

out of

5
by
JaydeNivea
from
Modern/Chic/Not-So-Practical
Came with the renovated property and matches great with my other stainless steel Frigidaire appliances, but if I had the choice, I would've opted for controls up top towards the back of the range, because I keep bumping up against the front controls. Also, not the most kid/toddler friendly (too easy to reach and turn) and the clockface is difficult to read at this awkwardly low angle unless you're directly facing the stove. Love the hot stove warning light feature and the beautiful flat top, though the maintenance is certainly more than expected! [This review was collected as part of a promotion.]
Date published: 2020-09-20
Rated

2

out of

5
by
JEdeS
from
Brand new and the oven will not shut off
This range is only a week old. Tried the oven for the first time, and the oven does not turn off. I thought that maybe the fan had to cool the oven down before shut down but after 2-3 hours, the oven was still on. The only way to shut the oven off is to set a bake time for 1 second and then it finally shuts off. Please don't tell me to contact your repair by phone or chat. Chat is never available on your website (why even put it there??). I've tried numerous times to reach you by phone, but after tapping numbers to reach a representative, I'm told you're too busy and you hang up.
Date published: 2020-08-10
Rated

4

out of

5
by
RGen
from
Great stove
Purchased in December - it had quite a chemical smell for about 1 month after purchase, but this seems to have gone away 4 months in. Heats quickly - I'm especially impressed with the speed it boils water. A good stove for the price! NOTE: I used the self-clean function about 1 month after purchase and the fumes were extremely awful (I had to spend the night elsewhere as I have a small house, and it reeked for weeks). Assuming this was due to it being new and some new-chemical burn off. If you're self-cleaning a relatively new model, wait until the weather is nicer so you can have all doors/windows open. [This review was collected as part of a promotion.]
Date published: 2020-04-20