Description
This electric stove with 5 elements has the power to get all of your favourite sizzling right away, and is available in fingerprint resistant stainless steel. The Power element brings the heat for quick searing, while Power Preheat lets you start cooking sooner. For faster baking and roasting, true convection with a third heating element helps keep temperatures consistent. Plus, this 6.4 cu. ft. electric stove is designed, engineered and assembled in the U.S.A..
Product specifications
Hot Surface Indicator Light (Y/N)
Electronic Touch/Rotary Knobs
Number of Burners/Elements
3 racks (2 standard and 1 max capacity)/7 positions
Free-standing electric range
Hidden Bake Element (Y/N)
Frequently bought together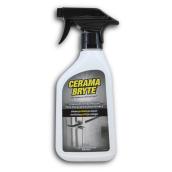 CERAMA BRYTE
Stainless Steel Cleaner
Format 474ML
Details
Article #8307003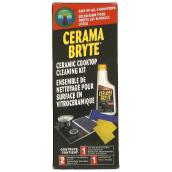 CERAMA BRYTE
Ceramic Cooktop Cleaning Kit
Details
Article #83075006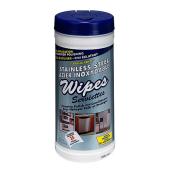 CERAMA BRYTE
Stainless Steel Cleaning Wipes
Format 35/PK
Details
Article #8307005
· Does this range have an electrical plug / outlet on the top of the back panel?
Yes it does on the right
Date published: 2019-05-16
Does this oven has a Cooking Timer (I can set to 1h bake for example and it will auto stop after that time) ?
Yes it does
Date published: 2019-05-16
how do i apply the price match policy to an online order
when I am preheating oven it makes a banging noise, it that normal? Also when the fan is running, should you be able to hear it???
can the storage draw remove from the range completely without dismantle anything.
Freestanding Convection Electric Range - 6.4 cu. ft.
is rated out of
5
by
607
.
Rated

3

out of

5
by
Petite wazo
from
Nice features
Nice looking. Love the huge window on the oven and the warming burner. My biggest complaint is about the oven. I have used it a few times and every time I've noticed how hot all the metal gets. The metal on the door and around the cooktop get very hot and the panel where the knobs and clock are as well as the drawer on the bottom get quite warm. Also there are lights for each burner to show they are still hot after being shut off but no light to show that the oven is still hot.I wonder if the insulation around the oven is adequate. Has anyone else noticed this? [This review was collected as part of a promotion.]
Date published: 2018-08-01
Rated

4

out of

5
by
GinaR
from
Good but not Great
It cooks well and I suppose that's the main thing you want in a stove - so no complaints on that part. The lower drawer is cheap and hardly holds anything. I was used to being able to put a few pots and pans and lids in my old stove drawer. You can fit two skillets but that's about it. Also the "hot" light is so tiny and invisible, after you turn off the stove, it should be a little more prominent so that it's more of a warning not to touch the stove. Also, the middle back burner is a "warming" burner - which I probably won't use, but I guess it's a nice idea. [This review was collected as part of a promotion.]
Date published: 2018-08-01
Rated

1

out of

5
by
sajo
from
vitroceramique bas de gamme
J'ai acheter cette cuisinière a la fin du mois de janvier 2018 1 semaine plus tard la vitrocéramique était tacher et égratigner le technicien m'as changer le dessus et quelques semaine plus tard me voila encore avec une vitrocéramique tacher et égratigner... je suis vraiment deçu, avant d'avoir celle ci j'en ai eu une pendant 15 ans de marque Frigidaire et quand je l'ai changer elle n'avait aucune égratignure et elle etait encore tres propore... si ce n'"etait pas du probleme de la vitro je serait satisfaite mais ca gâche tout...:(
Date published: 2018-04-10
Rated

3

out of

5
by
SandraL
from
Easy to use with some nice features.
I started using the stove a month ago. It seems easy to use and looks very nice. Goes well with the Maytag frig which both are no finger prints. Much easier to take care of. Sometimes a burner seems slow to heat and I am not a fan of Aqualift cleaning. The last stove had steam clean and it was useless. The Salesman said to keep up every week with using the clean cycle. I only used the oven a few times and had a small amount to clean off. Aqualift was useless. I do not plan to broil in this stove! If you do not cook much it would be a good buy otherwise no. [This review was collected as part of a promotion.]
Date published: 2018-10-23
Rated

5

out of

5
by
Carolyn--Happy to be Retired!
from
Three Cheers for Maytag!
My new Maytag convection and precision oven is among the nicest appliances that I have ever owned. First of all, it has a luxurious appearance. Most would put it in the category of quite expensive, and it was--on the contrary--reasonably priced. It bakes to an almost perfect temperature, and the end results are noteworthy. I especially like the cook-top, and I have found that it cleans well when I use hot water--and nothing else. Thank you for creating a Quality "American-made" product. I appreciate the effort and expertise of Maytag, I also own a terrific Maytag washer and dryer and a dishwasher, Any new upgrades will be made by Maytag. [This review was collected as part of a promotion.]
Date published: 2017-01-31
Rated

4

out of

5
by
LilafromClarington
from
So far So good
Only got it the other day so i cannot comment on the cleaning features. I like the easy to read and use LED display, however, like my old range, once that gets fried the entire unit will need to be replaced. What I don't like, and i read a review that mentioned the same thing, is the indicator light for the top burners is very small. I would have liked the traditional light per burner control to indicate which burner is on, or more importantly, was on, and is therefore still hot!!!! I can see people getting their hands, fingers, dishes that are not heat proof badly burned. That to me, is a serious DESIGN FLAW.
Date published: 2018-08-06
Rated

5

out of

5
by
BDDayton
from
Excellent in Every Way
What a great stove!! I'm a fan of gas-fired ranges for the most part having owned one or two in the past, but gas was not an option for me on this appliance upgrade occasion. Clean lines, wonderful performance on the surface and in the oven. Yes, the cooking surface requires a bit more maintenance, but well worth the extra effort. The oven in fantastic; I've never owned a true convection oven - what a difference. First and foremost, the 'edges' of baked goods do not burn, secondly, things do not seem to 'boil over' in the oven like I've experienced with only radiant heat-type ovens. Very highly recommended. [This review was collected as part of a promotion.]
Date published: 2017-02-06
Rated

5

out of

5
by
taylrmd
from
Very Happy
We have been very happy with this new oven with a couple of caveats. The range heats quickly and does a great job. The oven however does not heat up fast without using the power preheat which basically just gets it to temp about the same speed as our 25 year old whirlpool did. The stainless is nice and the fingerprint resistance is a great feature. The glass top is great, just make sure you don't boil anything over as it becomes a process to clean anything other than water that boils over. The convection takes a little getting used to but has been a great feature that we have used often now. [This review was collected as part of a promotion.]
Date published: 2018-08-27