Description
Complement your sleek-lined kitchen with this GE stainless steel induction range. This true European convection oven has an exceptional capacity of 6.2 cu. ft., allowing you to prepare multiple dishes at the same time. The ceramic glass one-piece upswept cooktop features a warming zone and 4 burners, including 2 synchronized elements and a 3700-watt element to meet all your kitchen needs. This oven includes Chef Connect technology, allowing you to pair other GE Chef Connect-enabled appliances together via Bluetooth connection. Furthermore, this oven saves you from having to perform a laborious manual interior cleaning thanks to its self-cleaning functionality available in 2 options: conventional or steam, depending on your preferences. Finally, the backsplash features a fully electronic control panel with a smooth, easy-to-clean surface. Backed by a 1-year limited warranty on parts and labor.
Product specifications
2 self-clean racks, 6 positions
Precise Air(TM) convection system
Digitemp temperature display
Free-standing electric range
Warming zone: 100 W, front-left element: 2500 W, rear-left element: 2500 W, front-right element: 3700 W, rear-right element: 1800 W
Ceramic glass one-piece upswept cooktop
Hidden Bake Element (Y/N)
Convection Conversion (Y/N)
Horseshoe glide touch controls
Reversible Door Swing (Y/N)
Auto oven shut-off with override
Number of Burners/Elements
(5) Center: 6", left front: 8", left rear: 8", right front: 11", right rear: 6"
Frequently bought together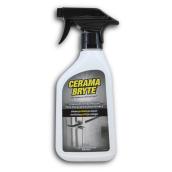 CERAMA BRYTE
Stainless Steel Cleaner
Format 474ML
Details
Article #8307003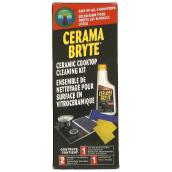 CERAMA BRYTE
Ceramic Cooktop Cleaning Kit
Details
Article #83075006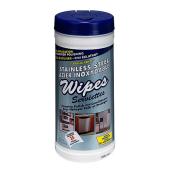 CERAMA BRYTE
Stainless Steel Cleaning Wipes
Format 35/PK
Details
Article #8307005
Free-Standing Induction Range - 6.2 cu. ft. - Stainless Steel
is rated out of
5
by
7
.
Rated

1

out of

5
by
TomP
from
A cessez de fonctionner après 4 ans
J'ai acheté cette cuisinière il y a 4 ans. Depuis quelques mois les ronds s'éteignent continuellement. Maintenant j'ai un code d'erreur. Et plus rien ne fonctionne. La compagnie de services de GE me dit que la répartion coutera dans les 1 500$! Elle est bonne pour la casse. C'est fini la marque GE avec moi.
Date published: 2019-04-08
Rated

4

out of

5
by
PKPK
from
Works well
I'm very happy with this stove. The induction burners are very fast and the cooktop is easy to clean. I really like the all glass cooktop without that edging like some stoves. The oven preheats very quickly and bakes evenly. We bake a lot of bread. The timer gives you a one minute to done pre warning too which is a nice touch. I was disappointed though to find out that it does not connect to Alexa as stated in the advertizing because the Alexa skill is only available to US residents.. but the phone app does work well letting you know about timers etc if you're out of earshot etc. Neither actually are a big deal really as I'd still buy it again. I would have preferred dials rather than the touchpads but that also is not a deal breaker now that I'm used to this stove. Overall the stove feels well built and sturdy unlike the Frigidaire I was also considering and which ultimately led me to buy the GE.
Date published: 2020-03-05
Rated

1

out of

5
by
Nickname
from
Oven Does not work
Picked up stove yesterday. Wanted to use oven today but no go. The buttons are fun to press with great beeps and buzzes. If I was 5 this would be fun however I need a working oven. Buying a brand new unit you would think it should work at least for the first week.
Date published: 2018-10-14
Rated

1

out of

5
by
sanramonrover
from
Induction is good if it works
Used for less than a month and the right burners won't work. An "everything" board was replaced and everything seemed okay until I went to cook dinner and now the left burners won't recognize a pan and the induction unit has to be replaced again. Not a good range.
Date published: 2020-02-01
Rated

5

out of

5
by
homeowner99
from
Best Range I have ever owned!
I bought one of these several years ago. We have since moved and I am getting a new one. I have used generic direct heat models in the past and am currently using a high end gas range. This is SO safe compared to anything else I have used. I have little kids and do not worry as much about things getting left on the stove by accident (no direct heat!). This range boils water faster than the gas I have and the other electric I have had. Get the right pots, otherwise the safety feature (which is AMAZING) won't let you turn it on - that means if Barbie is on the cooktop, it CAN'T turn on. The precision controls gives me instant temperature adjustments on the cooktop too. I will never own another stove. I thought a fancy gas range would be the only improvement, I am disappointed in comparison and going back to induction. People that say gas is more responsive and better to cook with have never tried this stove. The only strike against it is no open flame to char things, but I can use the broiler to get that effect easy enough.
Date published: 2019-09-09
Rated

3

out of

5
by
swami
from
Nice stove
Nice stove and the induction works well. What we didn't notice when shopping was it doesn't have any outlets. Our previous stove had two outlets to plug things like the toaster and coffee maker into. We REALLY miss the outlets
Date published: 2019-11-24
Rated

4

out of

5
by
Clumsyfingers
from
A great stove and I'm happy...except for....
I've had this stove for two weeks and have pretty well done everything except broil. Love: - Induction cooking is amazingly fast and extremely responsive. It's worth the premium, I will never go back to electric or gas. - Displays oven temperature as it warms up - Timer beeps one minute before time up - The bottom drawer has a proper slide Like: - Convection oven works very well - Control layout is logical - Seems well built Not sure: - The side-to-side glass top is pretty, but I'd prefer an edge to catch spills Hate: - The pushpad! Dials are so much easier to use. You have to push too many buttons too many times to get the setting you want. Manufacturers seem to think that only low and high end stoves should have dials. Please bring back the dials, at least for the cooktop! - The cooktop is textured with almost microscopic bumps. Soft metal such as aluminum rub off on these bumps leaving bright highlights that can only be removed by hard scrubbing with stovetop cleaner. - The bilingual display. It's too cluttered. Other manufacturers are English only. I've been in many countries where English is not their first language and their appliances are in English. A stove in Estonia is in English, not in Estonian etc. Suggestions: - Ditch the warming element and make room for a 10 or 12" element at the back for simmering and canning. It's hardly needed because the regular elements go very low.
Date published: 2019-10-17