Flooring Nails - Ardox - Bright - 2 1/4" - 100/Box
Article #02665927
Item #000257159
Model #22001560
Format 2 1/4"xBX100
This item is not currently available for immediate purchase, but can be ordered by visiting the selected store. Orders typically take 3-7 days from date of order to be received at your selected store.
Home & Garden RONA Scarborough Golden Mile
(416) 751-7556
Description
Ensure your hardwood floors are installed securely and professionally with these Duchesne flooring nails. The nails have an ardox design for strength, better retention and reduced splitting. A bright natural finish makes these nails a great choice for indoor projects. These hardwood flooring nails are 2 1/4" in length and are available in a box of 100 nails.
Product specifications
Hardwood flooring installation
You may also like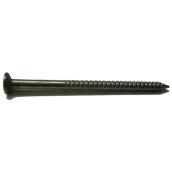 DUCHESNE
Underlay Nails - Bright - 1 1/4" - 1600/Box
Format 1 1/4"xBX1600
Article #02665857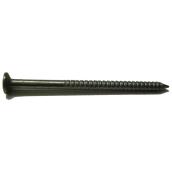 DUCHESNE
Underlay Nails - Bright - 1 1/4" - 450/Box
Format 1 1/4"xBX450
Article #02665933