A vast selection of hardwood flooring, laminates, ceramic tiles, mouldings, and popular carpets.
Find inspiration for your perfect floor by checking out our best sellers in the flooring and ceramic tile section, including elegant hardwood floors, exotic ceramic tiles, durable linoleum or vinyl tiles, as well as cosy carpeting solutions.
Tips and advices
How to : Install hardwood flooring

Learn more

How to : Laying sheet vinyl or linoleum flooring

Learn more

How to Install a Floating Floor

Watch now

How To Lay Floor Tiles

Watch now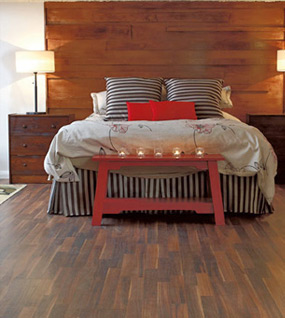 A beautiful, well-maintained hardwood floor lends elegance, character and value to a home's interior. Its durability, warmth and timeless charm make hardwood a popular flooring option.
Hardwood comes in unfinished or prefinished strips. Opting for prefinished strips eliminates the need for sanding, staining or...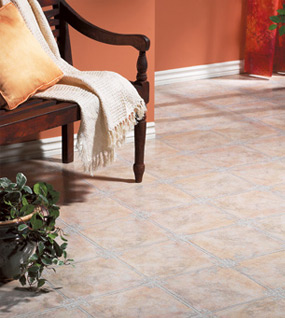 Installing sheet vinyl or linoleum is a relatively simple job but one that requires care and accuracy. This project describes how to lay sheet vinyl and linoleum using the glue-down (or full-spread) method and provides instructions on how to cut the flooring using a template made from paper. While the template method is suitable for small rooms or rooms where several cuts are needed, it is less practical for...