Drinker Plumbing (3)
Browse a wide selection of
farm plumbing
tools, from waterer valves and drain plug kits to float boxes and de-icer guards. Install and maintain livestock
drinking troughs
with our supply of 
water plumbing
tools.
Create leak-free seals for plastic and galvanised steel tanks with drain plugs. Search an assortment of valves for waterers and water bowls or turn stock tanks into automatic systems with float boxes. Repair or install
heated troughs and elements
with a wide range of specialised parts and accessories.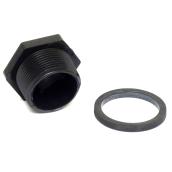 BEHLEN COUNTRY
Drain Plug Kit for Poly Stock Tanks - 1 1/4"
Format 1 1/4"
Details
Article #97736764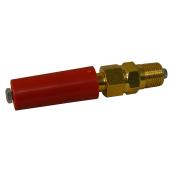 HYDRA2OR
Valve for Livestock Waterer - Brass
Details
Article #97739772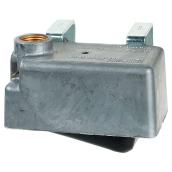 DARE
Aluminum Float Valve - Dare-O-Matic Tank Valve - 300 GPH
Details
Article #97737220