Castration Equipment (2)
Safely sterilise livestock with a selection of 
castration equipment
. These
animal castration tools
are easy to use, and dull the region to minimise any discomfort. Metal applicators are available as well as packs of rubber rings to assist with the procedure.
Use 
hoof and leg care
treatment options to look after young calves and ensure they grow up to be strong and healthy. To prevent bloating in cattle, turn to 
digestion care
equipment such as mineral oil and laxatives.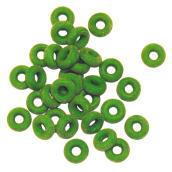 Castrating Rings - Elastrator - 100 Pack
Article #97739246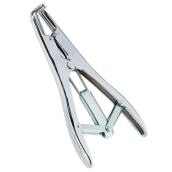 IDEAL
Applicator for Rubber Castration Rings
Article #33965038