Description
Get superb results with this KitchenAid electric induction range. Double ovens and a true convection system let you create multiple dishes at the same time while cooking at ideal temperatures. The steam rack provides additional moisture in the oven, and the conversion system takes the guesswork out of convection cooking. The induction stovetop includes an Even-Heat element for fast boiling and precising steaming and melting. The range features modern styling that instantly updates the look of your kitchen.
Product specifications
Free-standing electric induction range
Hidden Bake Element (Y/N)
Hot Surface Indicator Light (Y/N)
1 upper rack, 2 lower racks
Number of Burners/Elements
Frequently bought together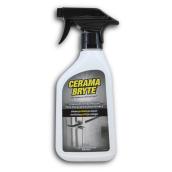 CERAMA BRYTE
Stainless Steel Cleaner
Format 474ML
Details
Article #8307003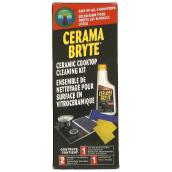 CERAMA BRYTE
Ceramic Cooktop Cleaning Kit
Details
Article #83075006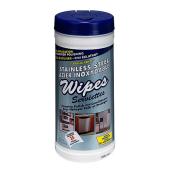 CERAMA BRYTE
Stainless Steel Cleaning Wipes
Format 35/PK
Details
Article #8307005
You state that a power cord is not included and quote #581064. However, that number just brings me around to the range again. I have ordered this range online, however, I was unable to order the power cord as I have no idea what to get. Please advise.
UPDATE: I received a response directly from KitchenAid themselves. They advised that this range DOES come with a power cord. You may want to remove the note that it does not come with a power cord?
Date published: 2019-12-04
What level of electrical service is requred?
240 V and 40 Amps
Date published: 2018-04-16
Does this induction stove have finger print protection on the stainless steel?
Electric Induction Double Oven Convection Range - 6.7 cu. ft
is rated out of
5
by
360
.
Rated

5

out of

5
by
Diane now Loves to cook!
from
Thanks to KitchenAid Double Oven Range I now love to cook!
I love our new KitchenAid Double Oven Convection Range so much that I now LOVE to cook, & my husband is really happy about it! With a simple slide of your finger you can select just the right temperature for each element & the cooking pans heat up so fast it's almost unbelievable. Clean up is a snap b/c there are no knobs to have to clean around. The smaller oven is what we use most since it's just the 2 of us & the even & fast cooking make the best tasting cookies ever! I wish we had upgraded to this range years ago! Thank you KitchenAid for making this product! If you had a 10 Star Rating, you would definitely be a10 on all categories.
Date published: 2017-01-09
Rated

5

out of

5
by
Tres
from
Everything We Wanted
Our induction double oven convection range was delivered about a month ago. We have tried almost every feature and they all work flawlessly. Induction cooking is amazing - the speed of gas without any of gas's risk of fire or explosion. The convection oven cuts baking time and bakes more evenly - and the extra oven is a godsend when we have company and need to bake a couple of casseroles at 350 and rolls or garlic bread at 450. The very minor inconvenience of no bottom drawer for storage (we keep what was in our old stove in an adjacent cabinet) is more than offset by the additional oven space. [This review was collected as part of a promotion.]
Date published: 2019-05-20
Rated

4

out of

5
by
Jameela
from
GREAT PRODUCT
I bought this a month ago and love all the benefits of using an induction range. The double oven has halved my baking time. I am happy with the look and performance of this range. My only complain is the position of the burner controls on the cooktop . They are very sensitive to the slightest touch , so anything accidentally falling on them will change the setting. This means a spoon, or part of a cookware placed on the control panel, or even a drop of water falling from my hands or washed produce may change the heat setting of the burners or even turn the cooktop off. I have to be vigilant about keeping the control panel clean as a layer of grease makes the panel unresponsive .
Date published: 2017-04-13
Rated

2

out of

5
by
EJF904
from
Not what you expect!
This model could be great, but has several features that make cooking difficult and downright annoying. The model constantly buzzes and clicks when cooking on the induction range top. It's unbearable to be in the same room. It gives us headaches! When we try to sit and have a nice quiet meal, anything that is left cooking on low heat will create a constant CLICK-BUZZZZZZZ; CLICK-BUZZZZZZZZ every 5 seconds or so. This is even when using Kitchenaid's "induction ready" pots and pans. If you move a pot/pan off the burner, say to plate up food, or to slow down the heat transfer, the unit beeps at you loudly! We just bought a full set of kitchen appliances from KA and if they offered us to change for one of their other conventional ranges, we'd do so in a heartbeat. We tried to go induction, but that was a mistake!
Date published: 2018-07-27
Rated

4

out of

5
by
jlwhit
from
Error message FCE4
Love my new range, just don't love having to go to my circut breaker to reset due to error message. It has only happened 3 times in 2 weeks, but why? Love how the cook top works. Love having two ovens. Not sure about the cooling fan that goes on immediately after i turn the oven on, and doesn't go off for an hour to two hours after oven is turned off. I can open the oven doors to reduce that time, but this weekend the outside temperature was over 90 degrees and didn't want to make my house hot. Maybe a stronger cooling off fan so it doesn't run so long. But I still love it. I have never had such a nice range! [This review was collected as part of a promotion.]
Date published: 2020-06-01
Rated

2

out of

5
by
Mabz
from
Very noisy !
Do not recommend if noise bothers you: *The stovetop ticks more-or-less loudly, depending on the pot we use *The oven fan starts almost as soon as you turn on the oven, and can last up to 90minutes after you turn it off, and it is loud ! We all sigh in relief when it stops - usually a bit after we open the oven door. The stovetop buttons are not well placed. If you boil something that bubbles-over a bit (ex: pasta water), the stovetop turns-off, and must be cleaned before restarting. Imagine if you have a few things cooking and step away for a moment. You come back and everything is stopped and locked - not practical.
Date published: 2019-12-17
Rated

5

out of

5
by
Retired and loving it
from
Love it!
I installed this about a month ago and am very happy with the performance of this stove. I have baked a turkey in the lower oven and a pizza in the upper oven. The turkey came out perfect and the pizza came out good but was a little more brown on the on the back edge. I love the induction top. My cookware heats up very fast. Water boils in less than two minutes! and the surface of the stove doesn't get hot; however it does get warm from the heat transfer from the pan. I like the safety feature of automatic turn-off when a pan is removed from the burner. One gallon of water boils (212 degrees) in 9 min 23 seconds. It took my old electric stove 30 minutes to do the same.
Date published: 2017-01-16
Rated

5

out of

5
by
Tiki
from
I Love this Range!
We purchased this range as an upgrade to our existing electric range. Since we don't have natural gas available in our neighborhood I thought I would try induction cooking as an alternative and wow, am I impressed. With just a slight learning-curve I was able to cook my regular dishes with great results. Boiling water and sauces has never been faster. I can bring 3 cups of liquid to boil in about 90 seconds. Impressive!! The ovens preheat quickly and hold temperatures accurately. I am looking forward to using the automatic convection conversion feature. All of the controls are intuitive and easy to use. I am very pleased with this purchase!!
Date published: 2016-12-15