Description
Replacement blade for EGO Power+ 21-inch mowers. The steel blade provides a sharp cut for a beautiful looking lawn.
Frequently bought together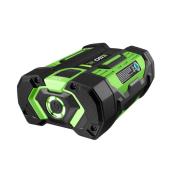 EGO
Ego Power+ Battery - Lithium 56V
Format 56V
Details
Article #32165014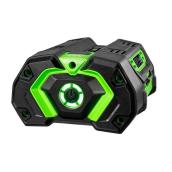 EGO
EGO 56V 5.0Ah ARC Lithium(TM) Lithium-Ion Battery with Keep-Cool Cell Technology and Integrated Fuel Gauge
Format 5.0AM 56V
Details
Article #32165011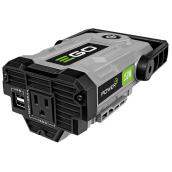 EGO
EGO Nexus Escape Power Inverter - 150 W
Format 150W
Details
Article #32165025
EGO Power+ Mower Replacement Blade - 21-in - Steel
is rated out of
5
by
23
.
Rated

5

out of

5
by
JoeAli
from
For mowing its good, mulching needs improvement!
Been using this mower for over a year and a half now. The mower is fantastic during the spring and summer months when I am just mowing the grass. While it is adequate during the fall when I am mowing and mulching leaves that have fallen, it could do a better job of drawing up the leaf debris and chopping it finer. I was hoping to find an accessory blade specifically designed for better mulching performance.
Date published: 2016-11-04
Rated

3

out of

5
by
JSopha
from
Great mower - bad blade
Just here to echo the comments of others that the blade does not seem to lift the grass at all. Had mine now for 3 months and while I enjoy the features of the mower the cut leaves much to be desired, Even at low cut settings I find that there are many patches of grass left uncut or even go back over the lawn with a blower to find grass laying down. This mower is great if you mow every other day; not so much for those of us living in the real world. I am not sure I can 100% recommend this mower until they improve the blade design. So - When is the high lift blade ACTUALLY going to come???
Date published: 2017-08-13
Rated

4

out of

5
by
Glennikin
from
Great product. Weak blade.
The 21" self propelled is fantastic. Literally the only problem is the durability of the blade. It chips quite easily. I mean, even just small sticks. I would expect it to get dull over the course of a season but it's disappointing to have to replace the blade each year because of damage.
Date published: 2017-05-11
Rated

2

out of

5
by
FBtool
from
Please redesign
After using I had mine professionally re-sharpened hoping for a better cut. While there was a slight improvement there is still no better mulching/vacuum uplift. The airfoil shape on the blade needs a re-design. Please look into this EGO. Your mower has a lot going for it, but the blade falls way short of competing with a gasoline mower because of blade shape. The negative reviews are stacking up on this shortcoming.
Date published: 2017-05-29
Rated

3

out of

5
by
gregster007
from
Blade Not enough lift.
I really like this mower, but the blade is thin and it gets dinged up very fast. Also because of low vacuum, the grass is not cut even. You guys need to create a better blade with better vacuum so that the grass is cut even.
Date published: 2017-05-12
Rated

3

out of

5
by
Johnw
from
Needs reshaping
This blade needs to be reshaped in order to assist in "vacuuming".
Date published: 2016-10-19
Rated

3

out of

5
by
David Miille
from
Awesome Mower/ not a great cutt
Like others have said this is a Fantastic Mower, though the cut at least on my Saint Augustine grass is lacking. I walk extra slow and it still leaves little uncut pieces of grass. Hopping you guys do a redesign soon on the blade.
Date published: 2017-06-17
Rated

2

out of

5
by
Robert L
from
Uneven cutting
I have been using my 21 inch self propelled EGO for 4 months. The blade seem to not have enough lift to cut where the wheels ran in the previous row. This leaves rows of uncut grass which I have to go back over. I never had this problem with my Toro. The height is set at 3. It make no difference is the speed is slow or fast.
Date published: 2017-09-11