Interested in making more eco-conscious choices but need some help to begin?
For New Year's resolutions that will have an impact, consider some environmentally friendly changes at home. We have created a resolution generator that can help you begin taking small but important steps to a more eco-friendly lifestyle.
Resolution 01
Every time a light bulb is out, I'll use an ENERGY STAR® LED without a doubt.
Generate a new ECO resolution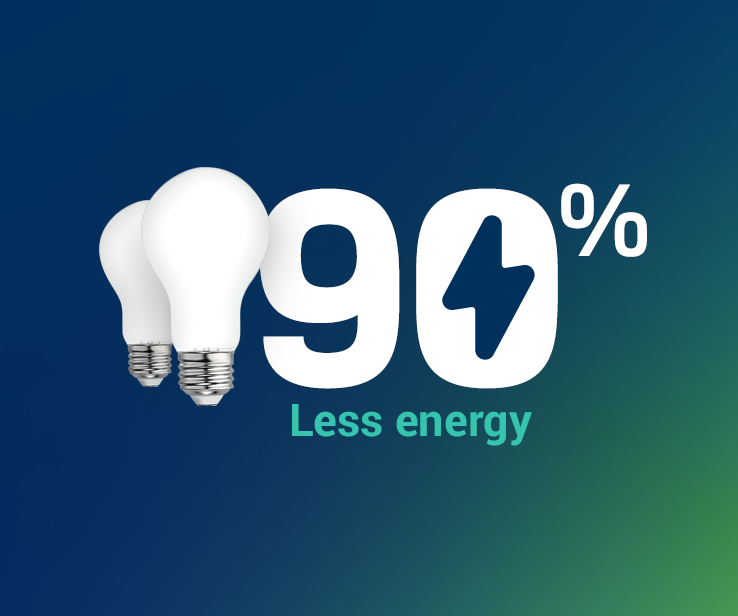 ENERGY STAR LED light bulbs are the stars of the home
They consume 90% less energy compared to incandescent bulbs.
They will also last 15 times as long.
SHOP ECO LIGHTBULBS
SHOP ECO LIGHTING
When replacing old bulbs, make sure you recycle
Take advantage of our recycling program, which kept 96,168 kg of light bulbs and fluorescent tube lights out of the landfill in 2019.
The recycled materials are used to make industrial components, as well as new light bulbs.
LEARN MORE
Resolution 02
When the winter cold comes knocking, I'll keep it out with weatherstripping and caulking.
Generate a new ECO resolution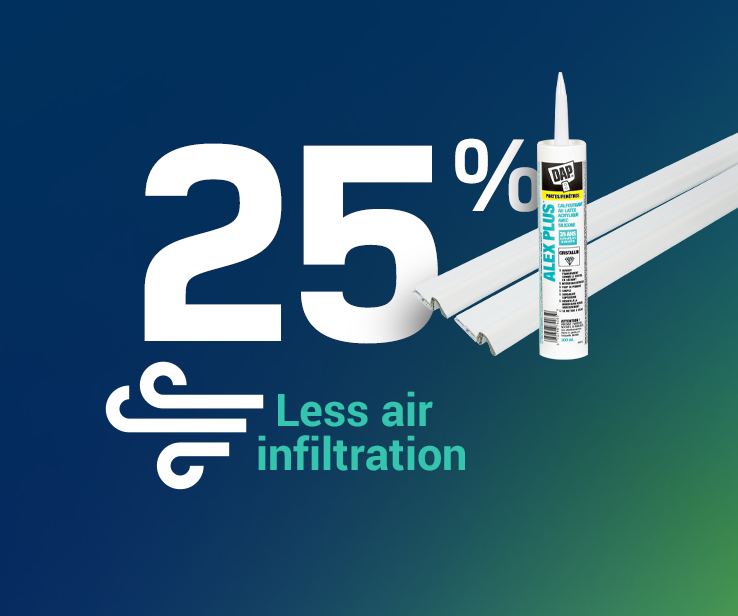 Weatherstripping works like a charm
About 25% of a home's winter energy losses are caused by air infiltration.
Do not paint over your weatherstripping, as this may damage its elasticity and efficiency.
SHOP DOOR SEALS
Keep more cold air out with caulking
Seal window frames with caulking to cut down on air infiltration.
Only use caulks with the strict industry-standard SCAQMD seal to ensure that they are low in volatile organic compounds (VOCs).
SHOP ECO CAULKING
Resolution 03
If I want to repaint my rooms, I'll avoid the VOC fumes.
Generate a new ECO resolution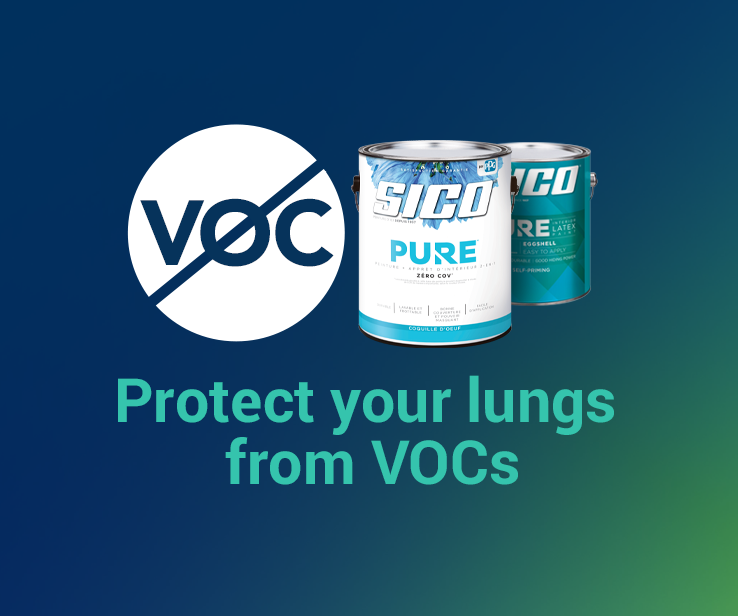 Keep your lungs healthy
The volatile organic compounds (VOCs) in paint can lower your indoor air quality and negatively impact your health.
Many brands offer paint lines low in VOCs.
The best guarantee for low-VOC paint are GREENSEAL or GREENGUARD certified products.
SHOP ECO PAINT
Jump on the recycling bandwagon
Recycled paint is growing in popularity, and it is even less expensive than traditional paint.
The production of recycled paint and stains uses less energy than the production of traditional paint.
SHOP RECYCLED PAINT
Colors of the future
In 2019, our recycling program ensured that 2,720,207 kg of paint did not end up in the landfill.
Once recycled, old paint is used to produce new paint as well as paint additives
LEARN MORE
Resolution 04
When it's time for my old appliances to go, I'll choose ENERGY STAR®-certified products like a pro.
Generate a new ECO resolution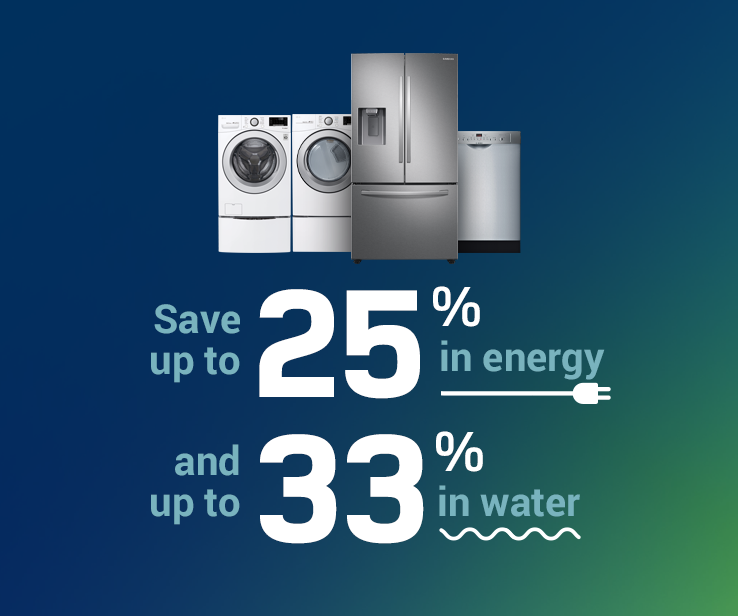 An ENERGY STAR dishwasher
Help the planet by using 30% less water and as much as 12% less energy.
SHOP DISHWASHERS
An ENERGY STAR refrigerator
Chill out with savings of up to 10% on your energy bill.
SHOP REFRIGERATORS
An ENERGY STAR washer
Clean up your act by using 30% less water and saving 25% on energy costs.
An ENERGY STAR dryer
Dry out your clothes, not our natural resources, by using up to 20% less energy.
SHOP WASHERS AND DRYERS
Resolution 05
At the end of the day when I rest my head, I lower the heat before I go to bed.
Generate a new ECO resolution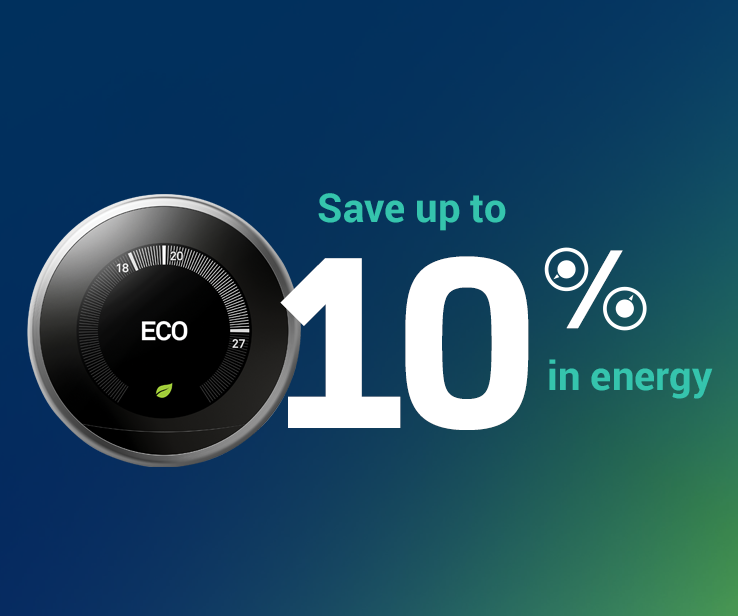 Heat smart with a programmable thermostat
Program your thermostats to adjust the temperature throughout the day.
Save as much as 10% on the cost of home heating.
SHOP THERMOSTATS

Ecological products are easily recognizable
The ECO label will help you to identify them at a glance.
Navigate through the thematics
01

Lightbulbs

02

weatherstripping & Caulking

03

Paint

04

Appliances

05

Thermostats