Description
The AW2300 from DURAPRO(TM) is the glue of choice for woodworking projects like repairing or making wood furniture or cabinets, installing stair treads and many other general wood glueing tasks. The glue is an aliphatic resin adhesive with superior characteristics designed for high quality woodworking. The glue has an excellent wet tack for faster gripping action and less slippage during clamping. It allows alignment of pieces and form strong and durable bond on hardwoods and softwoods, plywood, hardboard and other porous materials, however is not recommended for exotic wood. When dry the AW2300 is resistant to lacquers, paints, varnishes, it also resists softening heat sandability. The glue as a strength of 4,000 lbs, is easy to sand, is stain free and emits no toxic vapor.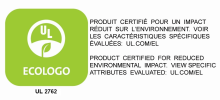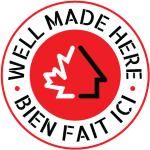 Ecological Attributes
This product is ECOLOGO® certified (UL 2762: Adhesives). It emits fewer VOCs for better air quality.