Description
The DrillerToggle® is a drywall anchor which provides the holding power of a toggle bolt with the ease of installation of a WallDriller®. The toggle action mechanism supplies extra holding power in drywall while its self-drilling tip eliminates all the extra hassles and messes of installing a regular toggle anchor. The fine centered point helps guide the anchor into the wall with precision while the tip's sharp cutting edge reduces the amount of force required to cut into the wall. This model is 1/8" x 3" and sold in packs of 30 units, but DrillerToggle® anchors are available in a wide variety of sizes and packages to suit your needs.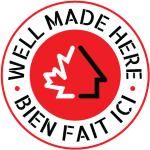 Product specifications
Screwdriver (screws included)
Just wondering how much weight this is rated to hold (what does heavy duty mean)?