Description
Smoking your delicious meats will be amazingly simple with this practical Masterbuilt smoker! All you have to do is simply connect the smoker and adjust the analog controls as the device takes care of the rest. The wood chip loader built-in on the side allows you to experiment with different flavors without having to open the smoker door. In addition, 4 chrome-coated shelves provide a large cooking space of over 700 sq. in., which is enough room for 6 chickens, 2 turkeys, 4 squares of spare ribs, or 4 pork butts. The digital control panel makes it easy to turn the device on or off, control the temperature and cooking time. You can be assured of a consistent and even smoking thanks to thermostat-temperature control as well as the insulating design of the smoker body, which effectively retains heat. Finally, this smoker includes a water bowl to add moisture and flavor, an adjustable air damper to control smoke, a removable wood chip tray for easy ash removal, a removable drip pan to collect meat juices and a rear grease tray to captures excess food drippings.
Product specifications
Digital control panel, water bowl, adjustable air damper, wood chip tray, removable drip pan, rear grease tray
Thermostat-temperature control
Frequently bought together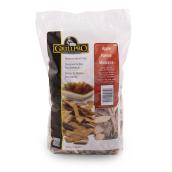 GRILLPRO
GrillPro Wood Chips - Apple Flavour - 1.2 lb
Format 1.2LB
Details
Article #16665626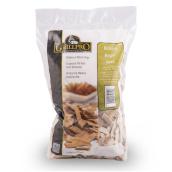 GRILLPRO
Grill Pro Hickory Wood Chips - 2.63 lb
Details
Article #16665766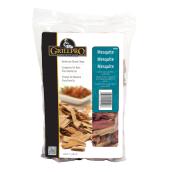 GRILLPRO
Grillpro Wood Chips - Mesquite - 2 lb Bag
Format 2LB
Details
Article #1666185
Can a brisket be cooked in this ?
Digital Electric Smoker - 708.84 sq. in. - Black
is rated out of
5
by
477
.
Rated

5

out of

5
by
Ken@75yo
from
20+ years and still smokin'!
I've been smoking everything from cheeses to 40# briskets in my electric pellet smoker without problems. But it's amazing how some self-proclaimed "experts" don't understand the differences of the SMOKING and COOKING processes. Even the instruction guide is messed up! SMOKING is actually curing foods with temps NEVER above 200°, because then you are COOKING and just adding smoke flavors. High temps just burn up pellets and chips and produce heat. Soak chips (not pellets) to force them to smoke, not burn! Overfilling will also kill the smoking. Learn the process, enjoy actually smoking your stuff, and stop blaming your smoker.
Date published: 2020-10-31
Rated

4

out of

5
by
jmorehouse
from
Entry level size, great results
I've smoked Boston butts, briskets, ribs, many trays of chicken wings, meatloaf, brats, Italian sausages, whole chickens, turkey breast for Thanksgiving, hamburgers, steak, mac and cheese, baked beans, bacon-wrapped jalapeños, baked potatoes, corn on the cob, beef jerky, and I'm probably forgetting something and making myself hungry. I have had more consistent temperature than some reports I have seen on larger machines. And my cook times have been shorter than many others with larger smokers. Bigger is not always better, especially if you are cooking for a small, to medium size group. Been smoking for 2 years and no issues.
Date published: 2020-03-13
Rated

5

out of

5
by
Juantuan
from
Masterbuilt Smoker and Slow smoker accessory - WIN
I hit the jackpot when I bought my Masterbuilt LLC 30-inch smoker. It is reliable, simple to use and very versatile. I smoke ribs, chickens, pulled beef sandwiches, brisket, jalapeno poppers and more, perfectly every time. When I couple it with my Masterbuilt Slow Smoker accessory, I smoke cheeses and nuts too. I find maple smoke for two hours gives nuts a slightly sweet smoky flavor. For smoking cheese I usually use fruit woods like a combination of cherry and apple for three hours. You just cannot beat a Masterbuilt electric, digital, remote control smoker with a Slow Smoker accessory!
Date published: 2020-12-13
Rated

5

out of

5
by
Marshall
from
Great electric smoker for the price point
[This review was collected as part of a promotion.] I have had this smoker for about 1 month and the convenience of it has allowed me to use it more over a month than I have my 18 inch Weber Smokey Mountain in a year. Plug it in, set the temperature and just add wood chips as needed over the time of the cook. I've smoked wings, ribs and two pork shoulders recently that took 13 hours and the smoker kept temperature the entire time. The setup and clean up time is also much quicker than using a traditional charcoal smoker.
Date published: 2019-05-26
Rated

1

out of

5
by
Greg298
from
AWFUL
Bought the first "Master" built smoker back in August for my Mother's birthday. Used it once with a poor performance and then received an ERR2 error the next use. The machine locks up and will not allow you to use it. We took the unit back and got a brand new smoker. While heating this NEW one up for the FIRST use, I received the ERR2 error again and the unit locked up and wouldn't work. I would look anywhere else for a smoker, one of the worst products I have ever purchased. (If it would allow me to rate this a 0 star I would rate negative, they only give you the option for 1 star) probably because they know their products are guaranteed pieces of trash. DO NOT BUY!!!!!
Date published: 2020-11-29
Rated

5

out of

5
by
Davdecler
from
Easy to use and great tempature control. L
This is one of the best to learn to smoke meat with. I have had it now for over a year now. I have done all types of meat Brisket. I love the feature of the remote that comes with it to turn it on set the temp and time. I love the way you add your wood chips with the little trey. I have several times now actually gotten a smoke ring on my briskets. Very easy to set up and to use. I also love the meat prob that comes with it and is very accurate. If your wanting to get into smoking BBQ this is the one to get. My grandson knew I wanted to start smoking meat and one day he came home with and caught me off guard and presented it to me. I have really enjoyed it so much that my gas grill has not been fired up since I got my smoker.
Date published: 2020-03-14
Rated

5

out of

5
by
Shane
from
Overall Excellent Smoker
[This review was collected as part of a promotion.] It took a couple uses to "season" it but after about 5 years or so it's held up extremely well. Recently replaced the digital control panel (which was extremely easy) but other than that we've had no problems with it.
Date published: 2018-11-30
Rated

1

out of

5
by
Leo12
from
Disappointed
In the four year I've owned this smoker I have had to replace two burned out heating elements. The second new replacement arrived with a bent electrical connector that did NOT occur during shipping either. It was sent to me that way in a clear plastic bag. Also, the smoker is beginning to develop some pretty serious rust areas both inside and out even though it has always been stored on my covered patio with a Masterbuilt smoker cover over it when it's not being used. This product could be absolutely great if all sheet metal used in its construction was stainless steel and it had a better heating element. Definitely overpriced for the quality received!
Date published: 2020-12-14