Description
This jobsite fan offers lightness and robustness on the field. Add it to your Dewalt 20 V MAX tool system or use it with an electrical cord (sold separately). It offers variable speed control for ventilation power that you can adapt to your needs. Backed by a 3-year limited warranty. (Battery and charger sold separately)
Frequently bought together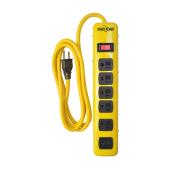 YELLOW JACKET
6-Outlet Power Bar with Surge Protection - 6' - Yellow
Format 1.8M
Details
Article #32045053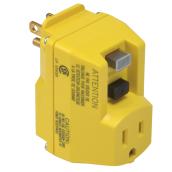 YELLOW JACKET
Single Outlet Portable GFCI Adapter - 1800 W - 15 A
Details
Article #32045050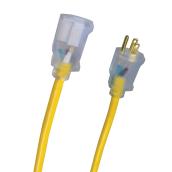 WOODS
12/3 Extension Cord - 25' - Red
Format 12/3 25'
Details
Article #74045239
Dewalt Jobsite Fan - 20 V
is rated out of
5
by
181
.
Rated

5

out of

5
by
Gwyt
from
long battery life!
Bought this to use for for a vendor event, 4 solid days of use, 90 degree weather. I read somewhere this would last for 8 hours on a single charged battery, well I am here to confirm this! We have gotten over 8 hours on full speed(which is variable adjustable for any speed not just low med hi) on a 4.0ah battery! Has optional electrical connection also which I haven't tried but is genius in design It is slightly bigger than I expected but it did say 11 inches which was good for me as I somehow envisioned something the size of roadpro car fan version. It doesn't blow real hard on high but provides a nice airflow. This proved to be a lifesaver!
Date published: 2018-07-27
Rated

5

out of

5
by
AugustWest
from
Nice fan - moves a significant amount of air
Just got this - It makes some noise on full as you would expect, but variable speed greatly helps set desired force/noise. I love the base - very sturdy. I haven't run from A/C power yet. We (oil based) painted the frames around a huge wall of windows in a 1960's house and ran this guy on a medium setting out one end window and opened a single on the other end. Ran it all night long maybe 10-12 hours. Fumes were all but gone even thought paint was still tacky due to humidity and my 6AH Flexvolt still had 2 out of 3 lights. Fumes never got to the rest of the house which was the goal. [This review was collected as part of a promotion.]
Date published: 2018-11-12
Rated

4

out of

5
by
DIYdakota
from
Decent fan, low noise
First off, the build quality of this fan is excellent. The battery life seems great on my 4ah battery as well. I'm not sure what I expected buying it, but I feel like it should be a little more powerful. The best way to describe it would be maybe an office desk fan? It's a very quiet fan, though. I gave it 4 stars due to the lack of power in my opinion- I guess I expected more for like a job site fan. But as always, it's a great product like all Dewalt products! [This review was collected as part of a promotion.]
Date published: 2018-08-09
Rated

5

out of

5
by
D-Lynn
from
Dewalt Crushes it AGAIN
To be honest, some reviews I read before purchasing this FANTASTIC DEWALT TOOL, had me slightly concerned about "The Output" of this little fan. Specifically, how much air it would move. Well, FEAR NOT FRIEND! This Fan is, IMRESSIVE for it's Size & Price! It blows alot harder than I ever would have expected, has WAY more than, "3 - Speeds" such as most plug in fans, has the nice look & durable feel of a high dollar tool. Oh and, my Dewalt 20 Volt 5 Amp-Hour Battery just ran the fan @ 50%- 80% Speed for an entire 10 Hour Work Day & STILL HAS ALL 3 Power Indicator Lights lit up! I will most likely be purchasing another Fan for my Garage @ Home & as Gifts for My Dad & Uncle for Fathers Day! This thing is probably my favorite Dewalt Toy! (For Now @ Least)
Date published: 2019-04-25
Rated

5

out of

5
by
Kman90
from
Excellent job site fan
I found this fan was available on Lowes.com when it was unavailable anywhere else and at a fantastic price... $40 cheaper than any other site. I also received it in a speedy 2 days after ordering it. With the current hot humid weather, this fan has been fantastic. I install acoustical ceilings and hang the fan with it's very convenient hooks on my scaffold so I receive a constant flow of refreshing, cooling air. All my battery operated tools are Dewalt so I have plenty of 20 volt batteries available to use for this fan. This fan also has the option of being operated with an extension cord plugged into an outlet for stationary use. I couldn't be happier with both this Dewalt fan and Lowes.com! [This review was collected as part of a promotion.]
Date published: 2018-08-18
Rated

5

out of

5
by
Dan
from
Durable Portability
Bought this fan primarily for ice fishing to circulate air in the shelter. Works great and is barely audible at usable airflows. Lasts over 24 hours at 1/2 throttle with a 5ah battery. It has been a bonus for keeping the entry mat dry when tracking snow in the house.
Date published: 2018-04-16
Rated

5

out of

5
by
LeoKnightas
from
Cool Operator
Works as intended, 5ah battery lasted two 8 hour work days before having to charge. kept me cool in an unairconditioned electrical room, well worth the money.
Date published: 2018-06-01
Rated

5

out of

5
by
chris
from
dewalt fan
I was very leary about this fan but i decided to take a chance. Let me tell you it surprised me. After the mixed options i made the right choice. Not sure on baterry life yet but so far so good. Its been on a 5.0 battery for hours and still going
Date published: 2018-05-22