WALLPOPS - Frames and Mirrors (1)
Find
mirrors
for hallways, bedrooms, commercial spaces, or living rooms to decorate interiors. Their framing comes in diverse colours, including silver options that blend with different decors, gold and white options for a touch of class, and dark grey mosaic styles. Others have fade-resistant aluminium and polystyrene finishes that are easy to clean. Find attractive designs of
frames
that include combinations of elongated, narrow, round, and rectangular designs.
Decorative frames
come in different sizes, and some have plastic mounting clips for easy installation. Spruce up interiors with
wall art
to add more style and character.
---
Bring more sophistication to your space with 
frames
 that come in a range of sizes and styles, fitting any preference. Pick a jewelry cabinet with a 
mirror
for an incredible transformation of your space's functionality. Look for
frames
with materials that speak to you, whether that's a simple natural wood model or a more modern, metal product.
When shopping for a
mirror
, consider its main purpose first, whether it is an aesthetic or a functional one. For aesthetic purposes, there are different shapes, from round or oval ones to
decorative frames
with cascading diamond pieces. For strictly functional needs, consider picking a model that's long and narrow, fitting perfectly onto a door. These types offer a full-body view, making them the most functional.
When picking a frame, the first thing to consider is the size of the wall art. The width of the frame is also important; consider whether it's going to be part of the art work or simply fade into the background. In terms of the style options, Rona offers no shortage of possibilities, from classic pieces to playful alternatives. Consider picking a shade that complements your existing decor, or bring in bold colours that freshen up the room. For a sleek and modern effect, look for solid-coloured options made from wood or metal. For unique and exotic spaces, consider different materials, such as leather or suede, with a variety of designs. 
Figure out the orientation that's going to work best for the framed picture, as not all
frames
work for both vertical and horizontal use.  Think about display settings, as some products are suitable for wall mounting, others for tabletops, and some fit both. Pay close attention to the content of the photographs displayed when choosing. Laid-back pictures, like the ones from vacations, work beautifully with a whimsical frame. Formal pictures, such as the ones from graduation, work better with a sleek or traditional border.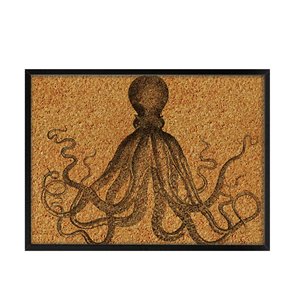 WALLPOPS
Wallpops 23.5-in W x 17-in H Landscape Bulletin Board - Black Ink
Details
Article #330784544