2021 Campaign Benefitting Children's Miracle Network
RONA and Children's Miracle Network
Children are the future of our communities. They need to have access to quality care across the country when their health is failing. Therefore, supporting the Canadian healthcare system is—now more than ever—crucial.

For this reason, we are proud to be a major partner of Children's Miracle Network for a fourth consecutive year, raising funds to support the life-saving work of 14 local children's hospitals and positively impact the health and well-being of over 2.6 million kids in Canadian communities.
Learn More about Children's Miracle Network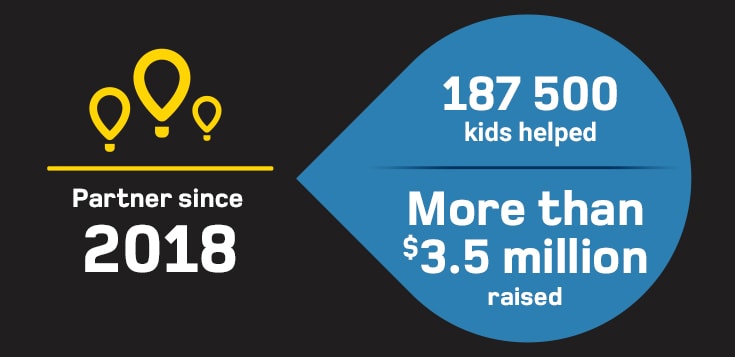 This is Hudson, the son of Brian Pedlar, Regional Field Merchant at Lowe's Canada.

Doctors at the Stollery Children's Hospital learned Hudson's illness began with H1N1 and led to a serious staph infection which caused a severe case of pneumonia and if that wasn't enough, Hudson also developed septic shock.

Hudson was put on life support in the pediatric intensive care unit at the Stollery for 19 days, and on a ventilator for another six days. While he was in septic shock, his body directed all its energy to the vital organs and his extremities, like his ears, arms and legs began to swell and blacken. On December 6, 2018, Hudson's right leg was amputated below the knee.

Despite the long rehabilitation road ahead of him, Hudson's spirit remains unbreakable. Now that he has received his "helper foot" that affords him endless possibilities, such as playing hockey, he continues to bravely accept and meet challenges that he is faced with.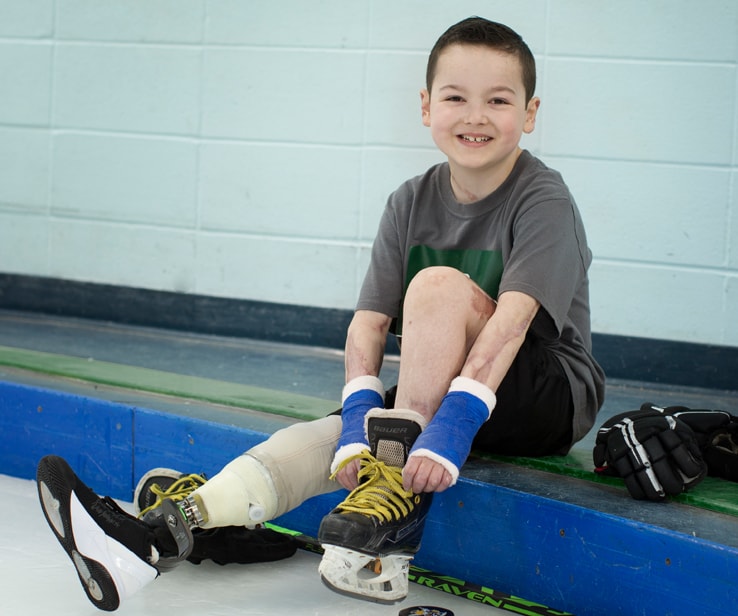 Hudson, 10 years old
Below knee amputation due to H1N1 complications
Make a donation to the Children's Miracle Network
Give today to help kids like Hudson get the care they need.

Every dollar raised will go directly to the Children's Miracle Network member hospital that serves your selected store's local community.

In other words, what is raised in the community stays in the community. The team at the hospital knows where the money is needed most and can direct the funds to groundbreaking research, the purchase of lifesaving equipment and educational tools, or supporting excellence in patient care.