Description
Offering a large 30-inch cooking surface with five sealed burners, this GE Café versatile cooktop makes it easy to cook all your favourite meals. Sears and sautés are handled with ease and big pots of water boil quickly with a triple-ring burner providing 20,000 BTU of heat. An included extra-large cast iron griddle will give you the perfect space to cook delicious veggies, crab cakes, pancakes and more, while a convenient simmer burner provides low, even heat ensuring your hollandaise comes out perfectly. The cooktop has dishwasher-safe grates, heavy-duty white LED backlit knobs, a control lock option, and features electronic ignition.
Product specifications
Hot Surface Indicator Light (Y/N)
Cast iron griddle, stainless steel cleaner, LP conversion kit
Left front : 9,500 BTU / Left rear: 9,500 BTU / Right front:15,000 BTU - Right rear: 5,000 BTU Center: 20,000 BTU
Dishwasher-safe, continuous grates
Number of Burners/Elements
Frequently bought together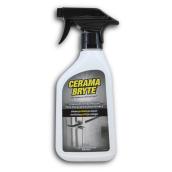 CERAMA BRYTE
Stainless Steel Cleaner
Format 474ML
Details
Article #8307003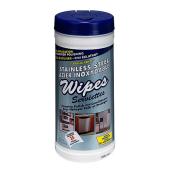 CERAMA BRYTE
Stainless Steel Cleaning Wipes
Format 35/PK
Details
Article #8307005
GE Café Gas Cooktop - 5 Burners - 36" - Stainless Steel
is rated out of
5
by
149
.
Rated

1

out of

5
by
Kat61
from
Never again!!!
Aside from the BTUs which I love, I absolutely hate this cooktop. It is stainless steel and it scratches so easy, it is very hard to clean without having smudges appear all over it and lastly the first time I washed the knobs by hand with a soft cloth the finish started coming off. I bought the black stainless steel package and I really wish they would make the cooktop with a black stainless option as well. When we rebuild we will buy the same package except for this cooktop. We will find a cooktop in another brand that is black stainless.
Date published: 2020-01-30
Rated

4

out of

5
by
SS53
from
Great cooktop
Really love the cooktop especially the lighted knobs. They make it very easy to tell which burner is on at a glance. It does a wonderful job at cooking and the flame is very easy to adjust. Only thing I'd change is the little rubber bumpers on the cooktop under the grates I wish they were on the bottom of the grates not the cooktop itself to help elimate scratching when replacing the grates.
Date published: 2019-01-16
Rated

5

out of

5
by
Misa
from
Excellent
I like it, give style to the kitchen. Best cooktop,
Date published: 2020-05-07
Rated

5

out of

5
by
TheKamaths
from
Gorgeous cooktop
We bought this for Thanksgiving last year and it's just plain awesome. Even though the grill is a little high, the heating is very good. The griddle is a bonus for making tortillas or rotis. The only worry I have is the quality of the knobs but we will see. It would be a shame for that to fall part when the rest of the unit is so good
Date published: 2018-01-24
Rated

3

out of

5
by
G144
from
Grating
There is a design flaw with the grating, one quart pan will almost fall trough the hole in the middle one cast iron leg is OK. the other two next to the center were made shorter, that has to be the most crazy design I have ever seen, since the opening is supposed to be following the burner opening it does the opposite
Date published: 2018-02-19
Rated

5

out of

5
by
Dano1953
from
Excellent layout / features
This GE stovetop replaces an older Sears Kenmore stovetop (garbage) that was made by GE. I love the stovetop griddle on this GE unit and the burners are well placed. The largest burner doubles as a simmer burner. I love the heavy cast iron grates.
Date published: 2018-09-06
Rated

5

out of

5
by
CalWine Guy
from
Great heat control
Installed now for 2 weeks. Burner heat is even and "High to low" temp control is excellent. Middle 20K BTU burner - high heat for searing, high temp saute' (ex. Wok).
Date published: 2018-03-16
Rated

5

out of

5
by
Golfing Gourmet
from
GREAT COOKTOP
I really like the two 20,000 btu power boil burners and the griddle is a nice bonus.It fit right into the old models countertop hole without any issues.
Date published: 2018-03-16
Rated

5

out of

5
by
mfrisch
from
Works well and good looking!
I love my new stovetop. It works well and I love all the features with the simmer and power burner. It looks so nice in my kitchen. Very happy with it.
Date published: 2018-02-01
Rated

5

out of

5
by
djparlato69
from
Beautiful Cooktop
Really nice cooktop for a reasonable price. I really think you get what you pay for. The griddle is a nice added feature. So far so good.
Date published: 2017-11-18
Rated

5

out of

5
by
vero89
from
Love my GE Cooktop
I love my new cooktop, easy to use, easy to clean and maintain clean. Everything boils really fast, very good flame.
Date published: 2018-06-12
Rated

5

out of

5
by
Susiesu2
from
I love how fast it heats up. I love it, love it
I purchased a new house and one off my upgrade option was this stove I always wanted one and I love it.
Date published: 2018-03-31
Rated

5

out of

5
by
karip0104
from
Great features!
We love this stove! The griddle feature is awesome and the middle burner boils water so fast.
Date published: 2018-03-15
Rated

5

out of

5
by
Ezmae
from
Cooking with Gas
Switched from Electric to gas and love cooking and love the the savings on my electric bill.
Date published: 2018-03-05
Rated

4

out of

5
by
lvphil
from
Nice, powerful but heavy
The cooktop is everything it's supposed to be. Very robust compared to our old cooktop. The only problem with it is that the grates are very heavy. If you get some spattering, to clean it, you must pick up the heavy grates and put them down somewhere to get them out of the way. It's an inevitable problem if you are going to have big, heavy-duty grates enabling an unbroken surface across the stove top, but it's an issue if you're not up to lifting heavy grates.
Date published: 2019-04-05
Rated

5

out of

5
by
LindaB99
from
GE Care Series Cook Top
Really like the range of burners. Particularly, the small and burners.
Date published: 2018-02-28
Rated

1

out of

5
by
Tom533
from
Very poor quality- power burner warps
I am sorely dissatisfied with this cooktop. I'm on my THIRD power burner assembly in 5 years. They warp and become unusable in short order. I called GE after the second one warped and sent them a photo. Their response? "It appears it became too HOT"..... Really?! It's a STOVE it's supposed to get hot!!!!! We are a family that cooks and cans food- we use the darned thing. Try making a product with materials that don't warp under normal use!!!
Date published: 2019-05-13
Rated

5

out of

5
by
Goju00
from
So far it meets expectations
This is our first gas cooktop and we have been very pleased. Quality construction, heavy cooktop grates. Center burner is great for boiling. Light up knobs are a nice touch and gas lockout on top is a nice feature. Just would prefer more than one large burner other than the center. Not sure how much we will use the small simmer burner. Would be better if it was integrated with one of the other burners instead of a dedicated one.
Date published: 2020-03-10
Rated

4

out of

5
by
Bern
from
Very Nice Cooktop
We have had the cooktop for about a month now and the heating/cooking performance has been very good especially the middle 20k BTU center burner. Works wonders when stir frying. The only issue we have are that each of the 3 grates come in contact with the stainless steel cooktop and has started to scratch it. The rubber pads provided on the cooktop still leaves areas in which the grates make contact with the cooktop.
Date published: 2020-08-29
Rated

3

out of

5
by
DeborahKay
from
Cooks great
This would have gotten 5 stars, except it is horrible to clean. I have several scratches also. I finally found stainless steel cleaner clothes that do ok. But using anything else just streaks it and scratches it. I'm bummed from the scratching, I'm certain one came from the factory this way. However, I love cooking on it and it gives you the industrial look of a cooktop without the industrail price tag.
Date published: 2020-08-11
Rated

1

out of

5
by
VivAj
from
Poor Quality for a GE Product
We purchased the cooktop as it was a stainless steel product and looked really nice. Within a year of use, we were left disappointed with the quality. All writing on the cooktop is fading away. The plastic underneath the steel covering for the knobs is showing and the "locked gas" bulb has fallen off and the indicator is not functioning. Disappointed based on price an quality
Date published: 2020-07-20
Rated

4

out of

5
by
Jodiaw
from
Great mostly
I've been using this stovetop about a month and overall I love the cooking performance with no question, however the surface is a bit touchy. I've got fine scratches all over it near the knobs. I've had Stainless appliances for years and am not accustomed to this type of behavior. I use stainless steel wipes and a flour sack towel to wipe up so the scratches are unexpected.
Date published: 2020-01-22
Rated

4

out of

5
by
Nicole U
from
Replacement
We bought this as a replacement and installed it last night. Day one is going great, the whole family likes it. It puts out LOTS of heat (BTU) on the big burners. Kids are making grilled cheese as I type on the griddle. :) I was surprised to see that the burners are not attached, but I think this will make for easier cleaning. Anticipate many years of use!
Date published: 2020-04-29
Rated

4

out of

5
by
kwnocatee
from
Nice design and burners
We had this cooktop installed on a new house. The design is very nice. The burners are excellent and the center burner can boil water fast. Easy to clean too. One slight problem is the grate is a fraction lower than the burner knobs and when we sat a wide pan on grate overlapping the knobs, it rubbed the silver off the knob as they are higher than the grate.
Date published: 2020-01-02
Rated

5

out of

5
by
DMGreen
from
Love the extra burner!
We upgraded to this cooktop from the standard offered by our builder and are very happy with that decision! The extra burner with its super charged heating ability is perfect for getting water to boil fast! Easy to clean as well. And for safety the ability to turn the gas off to ensure the burners don't accidental come on is another extra bonus feature!
Date published: 2020-02-25
Rated

5

out of

5
by
Debbie302
from
Cooks and Looks Great
I upgraded to the GE Cafe for my new home and happy I did. I had never cooked with gas but now I wouldn't have anything else. It has great features including the lighted knobs, a middle burner for larger pots and the lock control to prevent an accidental turn on. I love the included griddle which gets used at least 3 times a week.
Date published: 2020-01-21
Rated

5

out of

5
by
kkblondie
from
Excellent!
We've only had our GE cooktop for about a month but so far, so good. The only thing I don't like about it is that the griddle that comes with it, which I was very excited about, is extremely heavy and even more difficult to handle and clean. Bacon was the first thing I cooked on it and it stuck like crazy. Not happy with that.
Date published: 2019-04-17
Rated

5

out of

5
by
Larry Jos
from
Happy to be back with gas, and with elegance
Great balance of the power/control of cooking with gas, with nice elegance and styling. Grates are perfectly balanced and clean easily. Used the side griddle last night for steaks, and was pleasantly surprised at the even heating and easy cleaning. Good safety features as well for small kids learning around the kitchen.
Date published: 2020-05-06
Rated

5

out of

5
by
Donb
from
Great Features and look, works great!
Great Features and look, works great! Had to replace a microwave oven, that meant the stove as well. We loved our Thermador so were a little apprehensive. But we simply love this unit. With Covid-19 we are eating all our meals in home and this unit has been running non stop since it was put in. Love it!
Date published: 2020-04-28
Rated

5

out of

5
by
Nothing Fancy
from
Cooks Like a Star!
Have used it for frying, boiling and making pie fillings so far. It has met all expectations and heats faster than old stove reducing preparation time. Even and consistent heat makes things like crepes and eggs a pleasure to prepare for the family. Will use the lock feature when grand kids come over!
Date published: 2020-01-14