GE Café Convection Over-the-Range Microwave - 950 W - 1.7-cu ft - Stainless Steel
Article #23085717
Model #CVM517P2MS1
Format 30"
This item is not currently available for immediate purchase, but can be ordered by visiting the selected store.
Description
From convection cooking to steam cooking, this over-the-range GE microwave oven does it all. Use it to prepare crisp, golden appetizers, steamed vegetables, or make popcorn. Its Fast Cook setting combines microwave and convection technologies for oven-quality results, making it easy to prepare delicious meals for the whole family. This appliance features Chef Connect, which automatically activates vents and surface lights when a range element is turned on. It has a 1.7 cubic-foot capacity, a beautiful stainless steel exterior and does double duty as a range hood with 300 CFM of ventilation to quickly remove steam, grease, smoke and lingering odours from your kitchen. It's even backed by a one-year limited warranty on parts and labour.
Product specifications
5-year limited warranty on magnetron
Convection bake, fast cook, microwave, beverage, cook (5 foods), defrost, popcorn, reheat, steam cook
Add 30 seconds, cancel/stop, Chef Connect (on/off), cook time, mute (on/off), My Cycle, power level, settings, start/pause, steam clean, surface light, timer (on/off), turntable (on/off), vent fan
Removable 2-position rack
Useful information
DELIVERY AND INSTALLATION
Our experts are dedicated to ensuring your new appliance is delivered with the utmost care.
Learn More
PROTECTION PLAN
Enjoy exclusive privileges.
Learn More
RETURNS AND REFUNDS
We stand behind every product we sell.
Learn More
Credit available
Frequently bought together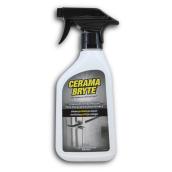 CERAMA BRYTE
Stainless Steel Cleaner
Format 474ML
Details
Article #8307003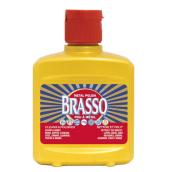 BRASSO
Brasso Metal Polish - 142 mL
Format 142ML
Details
Article #0031017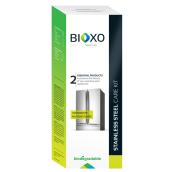 BIOXO
Bioxo Care Kit - Stainless Steel - Biodegradable - 250 ml
Format 250ML
Details
Article #30135134
Can you stop the turntable while using this microwave?
GE Café Convection Over-the-Range Microwave - 950 W - 1.7-cu ft - Stainless Steel
is rated out of
5
by
429
.
Rated

1

out of

5
by
Harvey
from
A Piece of Junk
Our old GE Profile microwave was twenty years old when we replaced it. In twenty years, we never had a repairman in. With our new GE Cafe microwave, we've had a repairman three times in our first six weeks! The first time, the convection fan went. The second time was a diagnosis and to order a part. The third time was to replace the part— this time, the exhaust fan. Each failure was accompanied by the sound of a railroad locomotive! The fans now do work, but are very loud and therefore annoying. Be sure to read lots of reviews before you buy. If you buy, get as long a repair contract as you can, and don't pay too much for the machine.
Date published: 2019-05-20
Rated

3

out of

5
by
Pinklemm
from
It's pretty
This is very pretty as it's stainless on the inside and not black or white like regular microwaves. The downside is it doesn't have number buttons so you are held to the 15 second intervals. Sometimes I just want to make something for 20 seconds but can't. I also don't love that you have to push the start button two times for it to work. Why? I've read the manual and can't find a reason for it or an option to only push once. The hood and light buttons on the bottom are also almost impossible to push. And I have to try about 3 times to get the buttons to work.
Date published: 2020-10-17
Rated

5

out of

5
by
Jerry
from
Very intuitive.
I bought this microwave along with the Cafe double oven induction range and they go together perfectly. The oven updates the clock time through the internet and sends the update to the microwave via Bluetooth. I can talk to my range using Alexa and can turn the oven on or off with my Android phone or by voice. I haven't used the oven feature of the microwave yet but it is nice to know that if I ever need 3 ovens I have the option. These are well engineered appliances and they have very up do date technological features. I am extremely happy that I have them in my kitchen.
Date published: 2019-05-30
Rated

5

out of

5
by
Kathy
from
Love dial knob
GE is the only brand that has a dial knob that you can use to adjust for either more or less time. It is one of the biggest reasons we purchased whole set of GE appliances. The 30 second button and dial knob are the 2 features most used. Love the black matte look vs. shiny stainless steel that always shows fingerprints. It has a classy look. This product has a lot of features for different uses. Has heat shield for when using stovetop to protect this appliance.Kind of pricey although you get what you pay for.
Date published: 2019-04-08
Rated

5

out of

5
by
Septallica
from
Very nice microwave
We have had the microwave for a few weeks and we are really pleased with it. The dial on the front took a little getting used to but it is very responsive. The steam clean function worked well to clean the interior. The convection oven is a cool feature too and takes the place of needing a second oven. We have the matching dual fuel oven and love that the light and vent turns on when the stove is turned on. There is also a night light that can be programmed to come on and turn off at certain times which is very convenient.
Date published: 2020-07-07
Rated

5

out of

5
by
JAMdetroit
from
Has Every Feature I Wanted, Plus Bonus Features
Imagine how much easier it would have been to cook Thanksgiving dinner if your microwave and range communicated with each other. This GE microwave talks to a compatible range via Bluetooth. That means you can set the fan to automatically turn on when you use the burners on the stove. The microwave also features a pre-programmed setting for your favorite dishes. I also love that the clock syncs to your smartphone eliminating the need to ever program it again after a power outage or for daylight savings
Date published: 2017-12-04
Rated

4

out of

5
by
Gerry H
from
Awesome unit
This microwave is full of features, esp. in combination with a Cafe range. Sensor cooking and the dual function of added convection oven makes cooking a breeze. There is only 1 feature that would make this a 5 star unit: the control panel has no back light. So in the evening when kitchen lights are dimmed it is a bit tricky to locate the controls. Other than this we love this unit. One of the awesome features is syncing the microwave and range this we love this unit. One of the awesome features is syncing the microwave and range features like clock, surface light is amazing.
Date published: 2021-01-30
Rated

4

out of

5
by
Vonkafka
from
Cafe 1.7 Cu Ft
This Cafe unit replaced one that was only 7 years old. The new one has less power and has a black interior vs. a silver interior in the old unit. I do not like the black interior and would not have purchased the new unit if I had known that. Even with a silver interior I may not have purchased it if I had known that it has a lot less power. I did not see either of those two data points when I searched for a replacement. Would I buy it again? NO.
Date published: 2021-04-14