Café French Door Refrigerator- 18.6-cu ft- Matte Black - Energy Star
Article #23085612
Model #CWE19SP3ND1
Format 18.6CFT
This item is not currently available for immediate purchase, but can be ordered by visiting the selected store.
Description
Create a built-in look with this counter-depth Café refrigerator from GE. Open its beautiful French doors to access a water dispenser and plenty of storage space with bright LED lighting. A Turbo Cool setting will make adjustments to properly maintain the refrigerator's set temperature. This 18.6-cu ft appliance has an Energy Star certification and is equipped with 8 door bins, 2 humidity-controlled crisper drawers, 1 temperature-controlled drawer, and 5 glass shelves including a Quick Space shelf that tucks away to make room for taller items. The bottom freezer has 2 plastic baskets and an ice bin. This appliance has a matte black finish and lets you wirelessly control functions from your smart device for even more convenience.


Ecological Attributes
This refrigerator is ENERGY STAR® certified to save up to 10% in energy.
Product specifications
Refrigerator: 3 - Freezer: 2
Counter-depth refrigerator
5 glass shelves (1 full-width and 4 adjustable including a Quick Space shelf), 8 clear door bins (6 adjustable with gallon storage), 2 humidity-controlled crisper drawers, 1 full-width adjustable-temperature drawer
Reversible Door Swing (Y/N)
Useful information
DELIVERY AND INSTALLATION
Our experts are dedicated to ensuring your new appliance is delivered with the utmost care.
Learn More
PROTECTION PLAN
Enjoy exclusive privileges.
Learn More
RETURNS AND REFUNDS
We stand behind every product we sell.
Learn More
Credit available
Frequently bought together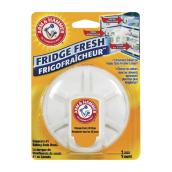 ARM & HAMMER
"Fridge Fresh" Refrigerator Air Filter
Details
Article #53975000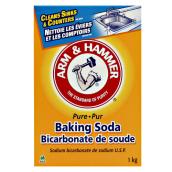 ARM & HAMMER
Arm & Hammer Baking Soda Household Cleaner - Natural - Powder - 1-kg
Format 1KG
Details
Article #53975001
Café French Door Refrigerator- 18.6-cu ft- Matte Black - Energy Star
is rated out of
5
by
2560
.
Rated

1

out of

5
by
Curtis821
from
Haven't used it yet
Just bought this fridge along with their whole line, received it today unwrapping and setting this up has been a nightmare. The blue plastic was glued on and stuck under the seams...needless to say a razor, tweezers and a safety pine and hours of my time to get the blue wrapper off is a bit ridiculous. There is also a glue on strofoam that has permently stuck to the inside of my fridge and freezer. Spent way to much money on this to be damaging while trying to take off the packaging, I have never written a negative review before in my life, but this is the last thing I wanted to deal with after all the drama of doing our kitchen. Very very disappointed
Date published: 2019-03-30
Rated

4

out of

5
by
Zinski
from
Great fit for my space.
I previously had a standard size sidebyside but was super tight in my space. This counter depth is a much better fit. I just have to get used to it. Love the space on the doors and the 3 drawers! Freezer is smaller than I am used to as well but don't mind as I have a small chest freezer already so it is fine. It's just 2 of us...if kids were still home would likely have needed the standard size. Not crazy about the inside water spout as is narrow but I'm getting used to it. Just don't like having to keep the door open to fill my water bottle but I had a lot of issues with my past waterline in the door...so again getting used to it.
Date published: 2020-01-26
Rated

5

out of

5
by
Kstar
from
Nice
We've only had it a week, but it is working great. It is soooo quiet. I love that it's Energy Star certified. It looks great in our space (we replaced a built-in so it was tough to find something that would both fit and look nice). Lastly, I never had a French door fridge and I really like this feature. There is a lot of storage on each door, and being able to open just one to get out milk, juice, butter, or other things you tend to need frequently, is really nice. Many people are complaining about the lack of space, but for a counter-depth fridge, I think it is adequate. We do have a spare fridge in our basement where we keep soda, beer, and bulk buys...
Date published: 2018-11-08
Rated

3

out of

5
by
DJ3714
from
Small freezer
You loose a lot of large shelf space with this Fridge. The shelves are not very deep, half the depth of a normal size fridge. But makes up for it a little with more door space I suppose. The freezer drawer is super small, not really enough room for much of anything, and it seems the bottom drawer is tapered in at the bottom so it makes it even smaller. Other than that, I love the slate color of stainless steel, which is fingerprint resistant. But now I know next time get the full size, not counter depth. Pictures online make it seem so much bigger than it truly is.
Date published: 2020-08-12
Rated

4

out of

5
by
AndyaBB
from
Love this!
We love our new fridge! We think the color, style and size is perfect. We love the inside water dispenser; it's discreet, and works well! The inside adjustable shelves are great, including the sliding shelve to make room for tall items. There are only two things we think could be better. The drawers inside get stuck easily and make it hard to push back in. It's a minor issue! And when using the water dispenser, the motor inside is very noisy, but that may be because we the fridge in the open not surrounded by cabinets. We are remodeling, so maybe that will go away once we get it in its correct spot! Overall, it was a perfect purchase for us!
Date published: 2019-08-06
Rated

2

out of

5
by
AliceDallas
from
Layout of interior not efficient
We purchased the GE on a recommendation from a serviceman, however, I am not happy with its functionality. We wanted a counter-depth refrigerator because of limited space from island, however, the way the interior drawers are configured, none of the drawers are deep enough to get stalks of celery or carrots. If GE would have staggered the door shelves and allowed a couple of drawers to be longer, it would make it more functional. Also, the drawers and freezer top roll out shelf are a little rough or awkward to pull in and out. One last thing, the refrigerator motor has moments when it is too loud and can be heard from the adjacent room.
Date published: 2021-08-18
Rated

5

out of

5
by
ROW4321
from
Great Refrigerator for a smaller kitchen
I looked for a number of months to find the perfect refrigerator that would give me a beautiful style and would fit well in a smaller kitchen. This refrigerator is perfect and fits streamline with my counter. The added plus is that I also have an ice maker & water filter. This refrigerator is perfect for my family size. If you have a larger family, I would defiantly still get the larger version of this refrigerator. So far it's been over a month and we are still pleased with our purchase. Please note that we also have a deep freezer in our garage for our larger amount of frozen foods, since we buy in bulk.
Date published: 2018-07-04
Rated

4

out of

5
by
JAK471
from
Good option for a tight space
Overall I like the refrigerator. It has a really nice finish and maximizes the very limited space we have to place it in. I have two complaints though. 1. The plastic drawers are very cheaply made and do not open and close smoothly. I'm pretty certain they will break within 6 months. Pretty disappointing for a GE product. 2. This is very minor, but there is no designated space for butter. There is a tiny shelf at the bottom of the door that is pretty hard to reach because of the deeper shelf right above it. I do like the water dispenser on the inside of the fridge, and the retracting shelf that allows for taller items when needed.
Date published: 2019-03-08