LIFESTYLE - Decking (9)
Building decks
and fences is simple when you choose the right materials. Cost-effective
pressure treated wood
withstands the effects of harsh weather, resists insects, and accepts a variety of stains and finishes. Its natural appearance makes it ideal for
building fences
 or decking in yards and gardens. Products made from
composites
require no maintenance, come in a variety of colours, and often use recycled materials. Composite decking creates a non-slip surface. Accessories such as rail kits, brackets, and stair stringers simplify deck and fence construction. Post caps and lattice add finishing touches to your project.
A well-built deck will allow you to enjoy summer to the fullest.
Browse by category
Choose your decking type
The first step in building your dream deck is choosing the right material.
COMPARE DECKING TYPE
To help you choose the best one, our comparison guide will show you the pros and cons of each materials.
Composite
Durability
Resists fading, scratching, staining and mold
Maintenance
Requires minimal cleaning with soap and water
Appearance
Smooth finish with a wood-grain embossing
12' x 12' Cost
$1 880 – $5 115
Pressure-Treated Wood
Durability
Requires sealing for protection
Maintenance
Requires painting and staining
Appearance
Natural wood look and feel
12' x 12' Cost
$620 - $815
Cedar Wood
Durability
Resists to rot and insects
Maintenance
No need for any chemical treatment
Appearance
Natural wood look and cedar smell
12' x 12' Cost
$800 - $1 065
BUILD YOUR DECKING FOUNDATION
The foundation of your deck is one of the most important factors in building a deck. A safe, long-lasting deck needs proper foundation and solid framing. Build the perfect deck with the right posts, material and components.
MAINTAIN YOUR DECK
A well-maintained deck will ensure it always looks great and offer many years of enjoyment. Keep your deck looking brand new with the right cleaners, sealers and stains.
ENHANCE YOUR DECK
Add style and functionality to your outdoor space with patio furniture and accessories.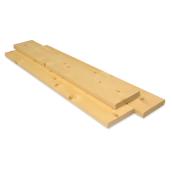 LIFESTYLE
Lifestyle 5/4-in x 6-in x 8-ft Eastern Cedar Plank
Format 5/4"x6"x8'
Details
Article #10555030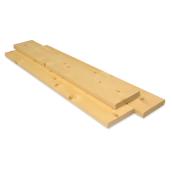 LIFESTYLE
Lifestyle 5/4-in x 6-in x 10-ft Eastern Cedar Plank
Format 5/4"x6"x10'
Details
Article #10555031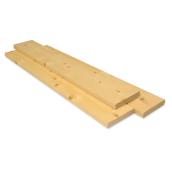 LIFESTYLE
Lifestyle 5/4-in x 6-in x 12-ft Eastern Cedar Plank
Format 5/4"x6"x12'
Details
Article #10555032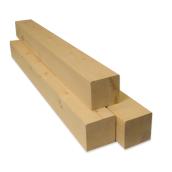 LIFESTYLE
Lifestyle 4-in x 4-in x 8-ft Eastern Cedar Plank
Format 4"x4"x8'
Details
Article #10555042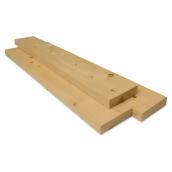 LIFESTYLE
Lifestyle 2-in x 6-in x 8-ft Eastern Cedar Plank
Format 2"x6"x8'
Details
Article #10555034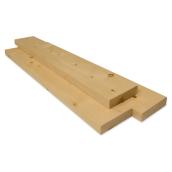 LIFESTYLE
Lifestyle 2-in x 6-in x 10-ft Eastern Cedar Plank
Format 2"x6"x10'
Details
Article #10555035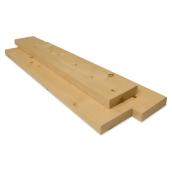 LIFESTYLE
Lifestyle 2-in x 6-in x 12-ft Eastern Cedar Plank
Format 2"x6"x12'
Details
Article #10555036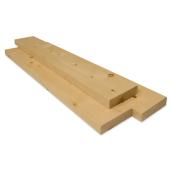 LIFESTYLE
Lifestyle 2-in x 6-in x 16-ft Eastern Cedar Plank
Format 2"x6"x16'
Details
Article #10555037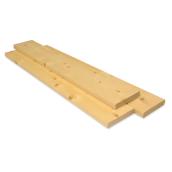 LIFESTYLE
Lifestyle 5/4-in x 6-in x 14-ft Eastern Cedar Plank
Format 5/4"x6"x16'
Details
Article #10555033