Brush with Scraper Head
Article #0271334
Model #03257
Format 5 RANGSX27CMX4CM
RONA Langdon Hardware Ltd. / Fort Erie
(289) 320-8250
Description
Brush with scraper head. 17 strands with 5 rows. 3 cm long. Made of 22 bristles. Heavy-duty, carbon steel. Removes paint, rust and dirt. Ideal for scraping wood surfaces.
You may also like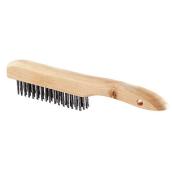 RICHARD
Brush - Shoe Handle Brush
Format 10 1/4X1 1/8"
Details
Article #0271328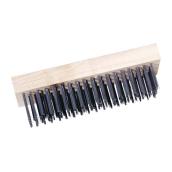 SIMMS
Wire brush
Format 6X2"
Details
Article #0158436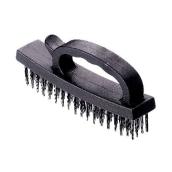 RICHARD
Brush - Wire Brush
Format 4X18 RANGSX17CM
Details
Article #0271332