Bottom-Freezer Refrigerator - 30" - 20.9 cu. ft. - White
Article #23085065
Model #GDE21DGKWW
Format 21CFT
This item is not currently available for immediate purchase, but can be ordered by visiting the selected store.
Description
Get convenience and energy savings with this GE bottom-freezer refrigerator. The large-capacity fridge has a full-width fixed bottom shelf, two full-width adjustable shelves and numerous door bins including a full-width gallon shelf for great storage. The two humidity-control crispers are great for keeping fruits and veggies fresh. The spacious freezer includes a drawer to keep frozen foods organized, while the FrostGuard(TM) feature helps prevent freezer burn. The freezer also has an automatic defrost feature for added performance. The swing door on this Energy Star refrigerator is reversible so it fits seamlessly into your kitchen space..


Ecological Attributes
This refrigerator is ENERGY STAR® certified to save up to 10% in energy.
Product specifications
Automatic defrost, FrostGuard(TM), multiflow air system
Bottom-freezer refrigerator
Reversible swing door, 4 door bins, 2 humidity controlled crispers
Reversible Door Swing (Y/N)
Number of Refrigerator Shelves
Useful information
DELIVERY AND INSTALLATION
Our experts are dedicated to ensuring your new appliance is delivered with the utmost care.
Learn More
PROTECTION PLAN
Enjoy exclusive privileges.
Learn More
RETURNS AND REFUNDS
We stand behind every product we sell.
Learn More
Credit available
Frequently bought together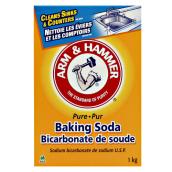 ARM & HAMMER
Baking Soda
Format 1KG
Details
Article #53975001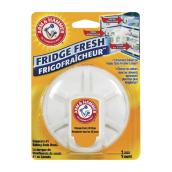 ARM & HAMMER
"Fridge Fresh" Refrigerator Air Filter
Details
Article #53975000
does this price include setting the door swing and hauling away the old fridge?
Not likely
Date published: 2018-08-17
Why are there no interior pictures of this product? Inside fridge, and inside freezer.
does the freezer have an ice maker or do you have to buy that separately?
quel type de porte de congélateur ? avec charnière??
Bottom-Freezer Refrigerator - 30" - 20.9 cu. ft. - White
is rated out of
5
by
569
.
Rated

4

out of

5
by
FraggleStickCar
from
Well executed, well enginered and just well done
Unpacking was a little with all the packing that was done, but all for good reason. Not a mark on anything when all was said and done. Ended up having to change the way the door opened and was surprised at how much thought and engineering went into re-using the same parts and making sure they were easy to put back on in reverse and still have an airtight seal. Quietest fridge I've ever owned. Looks slick. Lots of room and the optional ice maker works like a charm. Would've been nice if the bottom freezer drawer came out a little more to facilitate accessing items a little easier, but this is my only qualm. Would not hesitate to buy another GE or recommend it to friends and family.
Date published: 2017-01-26
Rated

4

out of

5
by
Pebbles 2
from
Spacious refrigerator
We purchased this bottom freezer to replace a GE top freezer we've had since 7/1994. The current top freezer styles were not to our liking so we decided to try a bottom freezer. The refrigerator part is spacious, well lit and will be saving our backs since we don't have to bed over to look throught the veg/fruit bin. We didn't hook up the automatic ice maker because the freezer makes ice in less than 2 hours. We can't fit as much food in the bottom freezer but will adapt. The bottom freezer door is a bit noisy when pulling in and out. Yes the stainless steel shows fingerprints but I use a disinfectant cleaner on the handles daily anyway.
Date published: 2020-08-26
Rated

4

out of

5
by
Barb18
from
Great Refrigerator
I purchased this GE model a month ago and am very happy with it. It is very roomy in the refrigerator and in the door shelves. The latter is well-made and solid (unlike my last fridge which just had bars across the shelves and slender bottles would slip out and hit the floor- or your foot -when you opened the door!). I like having the freezer on the bottom. It doesn't seem to hold quite as much, but it is much easier to find everything. I would have given 5 stars but it is slightly noisy when it cycles; very quiet when it's not.
Date published: 2016-12-15
Rated

4

out of

5
by
Deano3
from
Nice frig but could be improved.
3 areas of design could be improved. 1) gap between doors were not even. Screws had tapered shoulder so could not adjust. Had to go with screws with flat shoulder and use star lock washer to adjust ourselves. 2) hose to ice maker needs to have a support at the end against the back of frig so when one pushes frig back in place the water hose can't crimp and block the water flow.. This happened to me so I duct taped end of hose to back to keep it in place. 3) There are not many options of shelf placement like the older refrigerators had. Only 4 3" options.. Nice looking frig, wife wanted that finish..
Date published: 2019-05-20
Rated

5

out of

5
by
mrspock
from
Nice looking and works well
This product looks handsome and appears to be well built. It runs quiet and is well thought out. The freezer on the bottom was the selling feature for us. Lights in both compartments, layout of drawers and door shelves are all positives. We do not have the ice-maker connected to a water source yet so I cannot comment on that. Ice-maker water filter is also new for us and appears to be a rather expensive item with short life and not entirely necessary. Display panel at the top of refrigerator is nice but not necessary. We are not in favor or complexity unless it comes with reliability. We lived 65 years without an ice-maker or display panel and survived. Time will tell the story on these.
Date published: 2021-02-28
Rated

4

out of

5
by
Cool Dave
from
Worth the investment
This one replaced a 15 year old bottom freezer of a different brand. The new one has some nice features such as the information bar at the top of the refrigerator that lets you adjust the temps of the refrigerator & freezer. The ice maker has a convenient on/off switch since it produces more ice than we regularly use. The door shelves are deeper, thus more things get put on the door.
Date published: 2017-10-21
Rated

1

out of

5
by
D
from
Failed out of the box
Fan blows, but no cooling upon delivery so at this point rating should be 0. First repair appointment in a week. Can only hope they have the parts since I will be going to the market twice every day and throwing out any leftovers. Welcome the modern digital world where we have to expect everything to fail, even brand new out of the box. Will try to update if situation improves.
Date published: 2020-05-25
Rated

5

out of

5
by
Julie68
from
Stylish, practical and quiet!
We've had the refrigerator for a couple of months and it's been great! Plenty of storage space for everything and I love the separate controls for the fruit and vegetable storage. There's plenty of storage space in the freezer as well and the offset sliding drawer in the freezer makes it a breeze to locate items in it. Also, the unit is very quiet when running and its design definitely helps update the appearance of our kitchen. We had limited space for a refrigerator in our older home and this unit fit perfectly... great purchase!
Date published: 2017-12-18