Description
When comes the time to plane or chamfer a piece of wood, Black & Decker's electrical planer is the best tool to have. Able to plane up to a depth of 5/64" each pass, the planer has a powerful 5.2 A motor that can rotate at a maximum speed of 16,500 RPM. The chamfering groove allows to create decorative borders having a depth of 5/16". The cutting width of 3 1/4" will get the job done in no time while the dust bag and vacuum adapter will help keep your workshop clean. The electrical planer has a 10' cord and is backed by a 2-year limited warranty.
Product specifications
4 reversible HSS blades, edge guide, dust bag, vacuum adapter, kit box, hex wrench
5/64" (0.2 cm), 5/16" (0.8 cm) for grooves and edges
Frequently bought together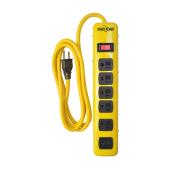 YELLOW JACKET
6-Outlet Power Bar with Surge Protection - 6' - Yellow
Format 1.8M
Details
Article #32045053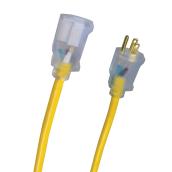 WOODS
12/3 Extension Cord - 25' - Red
Format 12/3 25'
Details
Article #74045239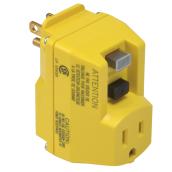 YELLOW JACKET
Single Outlet Portable GFCI Adapter - 1800 W - 15 A
Details
Article #32045050
Does it only have 3/4 inch blade?
I have checked other websites for description and it is a 3 1/4 cut!
Date published: 2017-07-02
How wide is the planer? Will it plane a rough 4 X 4 ?
your data on this seems to be wrong. you list it as a 3/4-in planer, B&D says it's "3 1/4 in. Planer"