Description
Shape, sharpen, and grind different materials with this Porter-Cable bench grinder. The 2 1/2-amp motor delivers 3,450 RPMs and the adjustable tool rests offer proper support and accuracy. The removable water tray helps prevent overheating. The grinder includes an adjustable LED light to illuminate your project, and the wheel dresser lets you reshape the wheel and easily clean reside. The grinder comes complete with 36-grit and 60-grit grinding wheels.
Product specifications
Grinding, sharpening, rust removal, shaping, deburing and polishing
Grinder, 36-grit wheel, 60-grit wheel, 2-eye shields, 2-tool rests, assembly hardware and manual
Single speed up to 3450 RPM
Frequently bought together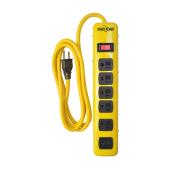 YELLOW JACKET
6-Outlet Power Bar with Surge Protection - 6' - Yellow
Format 1.8M
Details
Article #32045053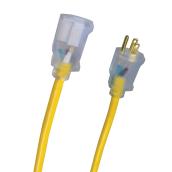 WOODS
12/3 Extension Cord - 25' - Red
Format 12/3 25'
Details
Article #74045239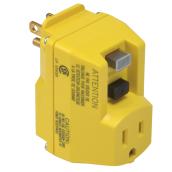 YELLOW JACKET
Single Outlet Portable GFCI Adapter - 1800 W - 15 A
Details
Article #32045050
You may also like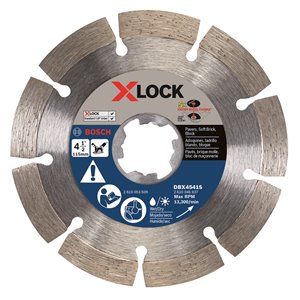 BOSCH
Bosch X-Lock Segmented Rim Diamond Blade - 4-1/2-in
Details
Article #330746754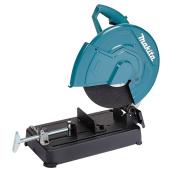 MAKITA
Chop Saw - 14" - Metal - Teal
Format 14"x15AM
Details
Article #11975361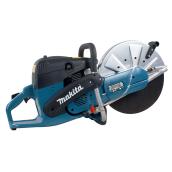 MAKITA
14-in Power Cutter
Format 14"
Details
Article #11975289
Bench Grinder - 2.1A - 6"
is rated out of
5
by
69
.
Rated

5

out of

5
by
Rich
from
Good value at an affordable price.
Suited for light/occasional use for the DIYer. Perfectly fine for sharpening a lawn mower blade or a machete, throw on a wire wheel and remove rust/paint from small projects, add on a buffer wheel and a polishing product, you're good to go. The only thing I would complain about is the lights are battery powered, they are bright enough but come on, they could have hard-wired the fixtures in and made it a bit "environment/user-friendly" Really? I'm in the middle of a project, the lights go out and I've got to go hunt down some AAA's?
Date published: 2018-01-31
Rated

5

out of

5
by
PTTX
from
Smooth and Powerful
I picked one up because I liked the display model, and it did not disappoint. Got a nice pedestal from Northern Tool and set it up using bolts and rubber washers from the local hardware store. Ran it to sharpen some long drill bits used to reduce tree stumps. Silky smooth motor, and the factory supplied wheels were true and finely balanced too. Motor quiet and powerful. The guards and rests were effective and stable. The paint and finish were of the highest quality. Made me proud to own it, no kidding. My highest recommendation to buy. No hesitation whatever. You could scarcely do better no matter what you spent.
Date published: 2019-09-15
Rated

1

out of

5
by
heyblue
from
wire wheel
First this grinder is not made by Porter Cable I was told this by their customer service. Also you cannot put a wire wheel on the grinder; on the last page of the owner's manual it says you need a spacer to install a wire wheel. But when you try and find this spacer on Porter Cables web site there is not one to be found. Why because this machine is not even made by them when you call customer service they told me I would have to make my own by using washers to space the wheel. So that is what I did this worked fine for a day but then the wheel opened up and now the wire wheel will not turn. So to make this work for what I need to do I have taken off the side guard not safe but this is the only thing you can do to make it work.
Date published: 2017-10-16
Rated

1

out of

5
by
Michael
from
I bought this grinder for light use. Have numerous Porter Cable products that have been quality. I have several other bench grinders and all have been quality. This grinder does not meet either Porter Cable standards nor the others I have. Hard to tighten either wheel as the one loosens as other is trying to be tightened. Tool rests are cheesy and not adjustable. Motor heats up if pushed at all. Poor quality and I would not recommend [This review was collected as part of a promotion.]
Date published: 2019-08-07
Rated

2

out of

5
by
Redneckt3k
from
So many design flaws
I picked one up yesterday thinking it would be a better quality than a HF knock-off. I'm returning it today. The motor bogs down under any load. You need a stack of washers to get a wire wheel on it. There's NO WAY to tighten the bolts! No key, no lock, no notches for a wrench. As soon as you start snugging down one side, it spins the other side free. If you put any load on it, it spins the bolt free on the other side and all of the sudden your other wheel is flopping around and the nut is rolling around inside the shield. Not Cool! The motor loses power as it gets hot, so you're looking at very short duty cycles, I got about 2 minutes before it was completely worthless. All in all, not worth the money or hassle. I did give it a star for a nice base and easy assembly.
Date published: 2018-03-02
Rated

3

out of

5
by
Tom
from
Decent
It seems to be fairly well built but is somewhat under powered. The motor also gets very hot during extended use. Overall seems good for the price ok for average home use.
Date published: 2017-03-10
Rated

4

out of

5
by
BigE
from
Nice Grinder
This is a nice little 6" grinder with reasonable power for its size, the reason for 4 stars is the battery powered lights are sort of a joke they should have put a goose neck type light on it, and the grinding wheels it comes with were out of balance and I could not get them to balance had to buy new better wheels and now it just runs with near zero vibration its a good unit.
Date published: 2017-11-30
Rated

5

out of

5
by
jimt
from
good grinder
sets up easy...bolt holes fit my stand..much quieter than my old cheaper brand.. only down side is the tool rests. they are not adjustable.
Date published: 2017-07-03