Renovating your bathroom can be a challenging task, but we are here to help! Get inspired by our best selling items for bathroom renovation and decoration.
Looking for inspiration to renovate or decorate the bathrooms in your home? With Rona's large choice of lavatory basins, showers, bathtubs and bathroom accessories, you can perk up your bathroom and make it feel like new.
Tips and advices
Install a toilet

Learn more

Install a bathroom vanity

Learn more

How to Install a Shower Faucet

Watch now

Complete Shower Install Studs to Tile

Watch now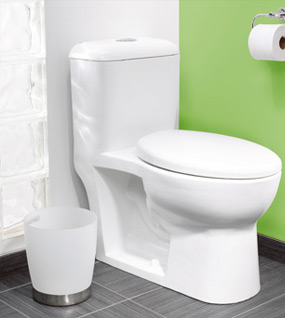 Most bathroom renovations include changing out the old toilet for a new one. This is mainly because most homeowners want to keep the bathroom fixtures uniform in colour and style. For example, if the new bath tub chosen is a rose coloured, antique-style the sink and the toilet should follow in this design to maintain the continuity.
In most households replacing a two-piece toilet...
The bathroom has changed over the years from modest room to a multi-purpose area and installing a bathroom vanity allows more storage in a limited space. There are hundreds of different options of cabinets as well as sinks and hardware that can make this unit a one-of-a-kind show-piece for the bathroom area.
Installing a bathroom cabinet is a relatively easy project that...