Arctic King Window Air Conditioning - 10,000 BTU - White
Article #21615018
Model #MWHUK10CRN8BCL0
Format 10000BUx450SF
This item is not currently available for immediate purchase, but can be ordered by visiting the selected store. Orders typically take 3-7 days from date of order to be received at your selected store.
Description
Stay cool on the hot summer days with this window air conditioning unit. It includes 3 ventilation settings, a 24-hour programmable timer and a remote control. This 10,000 BTU air conditioner is equipped with electronic temperature controls with a range going from 17°C to 30°C and covers up to 450 square feet. This Energy Star-certified device comes with a 1-year full warranty and a limited second through fifth year warranty on sealed system if used for normal trade purposes.

Ecological Attributes
This air conditioning is ENERGY STAR certified, which ensures it consumes in average 15% less electricity than a standard model. A reduction of your electricity consumption means less environmental impacts associated with its production.
Product specifications
1-year full warranty, limited second through fifth year warranty on sealed system if used for normal trade purposes
Electronic control adjusting from 17 °C to 30 °C
Related Projects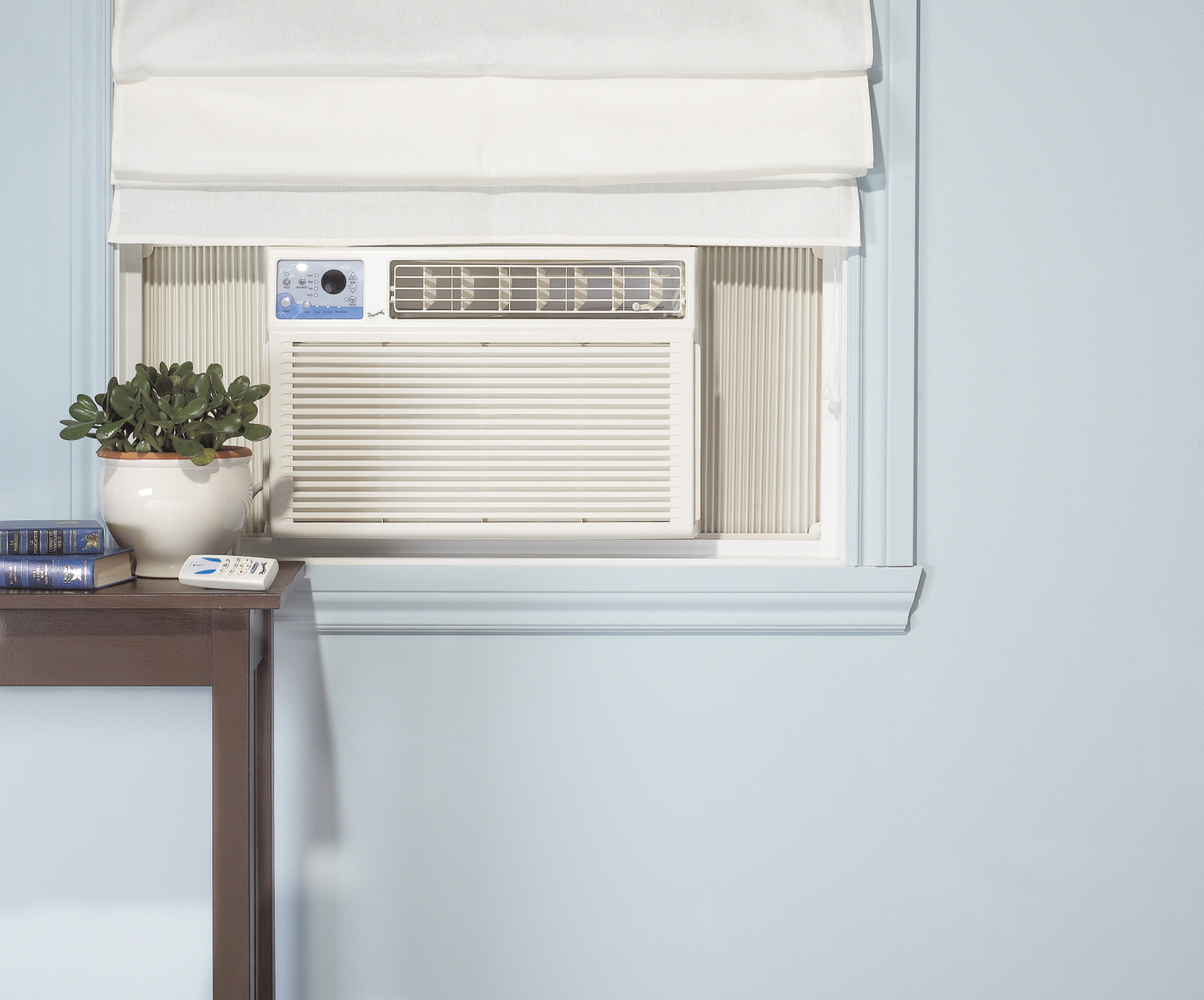 Supplemental air conditioners
When it is hot and muggy, air conditioners units lower the air temperature, remove air moisture, and filter the air within a room. Air conditioning needs vary g...Learn more