Aluminium Drip Edge - 2" - Black
Article #55395254
Model #209113
Format 2"X15/8X9'10"
RONA Langdon Hardware Ltd. / Fort Erie
(289) 320-8250
Description
Kaycan aluminum accessories offer sturdiness, performance and beauty. They are coated using a proprietary two-coat system and an advanced Polycoat 9000 (TM) topcoat, followed by a baked-on processing for an extremely durable and fade-resistant paint finish. This coating has the lowest abrasive characteristic in the industry. This drip edge is 1 1/2" in height, 2" deep and 9' 10" long. It is of a black color and comes with a limited lifetime warranty.
You may also like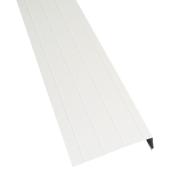 GENTEK
Aluminium Fascia - 6" x 9'10" - White
Format 6"x9'10"
Details
Article #09225019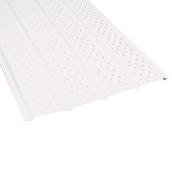 Vented Soffit - 12'
Format 12'
Details
Article #09226458