Description
This 10' x 12' sun shelter from allen + roth is made of aluminum and steel and is equipped with a sliding roof and curtains. For a perfect outdoor décor, add it to the other items of the Shanghai collection.
Product specifications
10' x 12' (3.05 m x 3.66 m)
Frequently bought together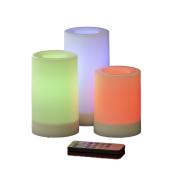 INGLOW
Set of 3 LED Candles - Plastic - White
Details
Article #36335199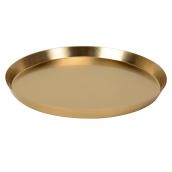 ALLEN + ROTH
Decorative Tray - 16.5" - Mild Steel - Gold
Format 16.50"
Details
Article #44945094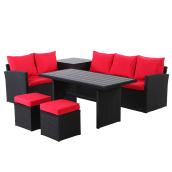 UBERHAUS
Uberhaus 7-Seat Patio Conversation Set - Red and Black
Format 6PC
Details
Article #20235080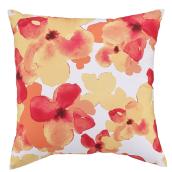 STYLE SELECTIONS
Style Selections Floral Motif Patio Cushion - 16-in x 16-in - Polyester - Multicolour
Format 16"x16"
Details
Article #49235048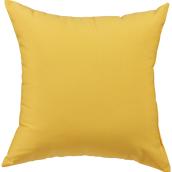 GARDEN TREASURES
Garden Treasures Polyester Pillow - 16-in x 16-in - Yellow
Format 16"x16"
Details
Article #49235020
Is it waterproof? Do the panels leak through? 
Had it installed by Lowes contractors a few months ago. It leaks! Leaks across and drips at front center drapes and several place in around centre of unit. Get some buckets!
Date published: 2020-07-30
I have a Allen&Roth gazebo, A102002101, three sided. Can I install the roof oanels from the front side or do they go in from the house side?
And so if you assemble the gazebo up against the house and your deck is only 10ft wide, there is no room to slide the panels in. terrible design, so we had to lift the gazebo up above the roof line to get the panels in as the last step in assembly. quite a process. 
Date published: 2020-06-06
Is there anywhere in Toronto area that the product shows in the store?
burlington store has one installed inside.
Date published: 2020-06-04
For pick up reasons what are the package dimensions?
98x38x222 cm
Date published: 2020-06-04
How thick are the polycarbonate roof panels.  Are they load rated for snow. Also, do you sell replacement panels and parts
They are 1/8" thick panels, but surprisingly rigid. They are not rated for snow, you need to slide all the panels to the opened position for winter.
Date published: 2020-06-28
Does anyone know where i can purchase parts . I have about 6 tiles that are damaged and need to be changed , however cannot find Allen & Roth website
you can pretty much only buy replacement fabric canopy parts...if you need anything else then you need to find from a different manufacturer.
Date published: 2020-06-03
How do you get the roof panels to retract & extend. Is this done using a draw cord? How are they secured once you have them in the open or closed position?
The panels have a metal edge on them that you manually slide the panels by hand, you need to be tall.
Date published: 2020-06-05
Does the side attach to the house is the 10ft or the 12ft one?
12ft side
Date published: 2020-06-02
Sun Shelter with Sliding Roof - 10' x 12' - Aluminum/Steel
is rated out of
5
by
31
.
Rated

5

out of

5
by
13Ajax
from
We love it so far!
My son and I build it last weekend, took us 4-5 hours, we read though all the instructions and realized it could not be put into place until the roof was installed. Our instructions say to install the roof from the back so leave enough room to get the panels in. Our instructions also said the front and middle panel LOCK, they do not. We could not figure it out until we returned to the store and had a closer look at the one there and then there was no problem. The middle and the back panel "lock" and by this I mean that the back panel has a front edge and the middle panel has back edge so that the middle panel is stopped from sliding completely to the front on the gazebo by this. but the front panel does not and slide right to the front.
Date published: 2020-04-11
Rated

3

out of

5
by
Ginko
from
looks nice. Difficult setup. Had to improvise
I put this together on a patio that's several feet off the ground. It just fits the space. After I assembled most of it I realized the directions say the roof panels go in at the high point (the building side). That was actually impossible from how I had assembled it since I could not move it forward. I had to improvise by removing he backstop of the top panels, do to this I had to carefully drill out the rivets. This way everything was able to slide in from the front. To reattach the backstop of the rear panels, I used 10mm m5 bolts that I found at home hardware
Date published: 2020-05-11
Rated

5

out of

5
by
happy65
from
Still standing beautiful after 6 years!
I bought ours in 2014 and still love it 6 years later, it stands up well to wind, rain, snow and of course sunshine. We do have a few holes in the roof panels from Hail over the years but it has stood up well to the elements.. We are going to just order a few new roof panels to replace as there is still a lot of life left in our sun shelter.
Date published: 2020-04-20
Rated

5

out of

5
by
justjoe
from
looks awesome when set up
I bought this last week & it is now set up . The instructions are much to be desired . The roof assembly instructions are the worst , backwards directions . After 3 trips back to the store to see how parts are located it is finally finished . It looks beautiful when done . My wife loves it
Date published: 2020-03-18
Rated

5

out of

5
by
Drogo_canecorso
from
Love it!
We bought this gazebo last year and so far it is in perfect working condition! We live in Ontario and get some heavy snow fall during the year- along with heavy winds, hail and heavy rain. It has survived all of this! One thing we highly recommend doing is to zip tie all the panels to the top panel - leaving the gazebo open during the winter. This prevents heavy snow fall, hail or heavy winds from damaging the panels during the winter. Also, during heavy rain or freak hail in off seasons- again try to get your panels pushed to the top to stop any damage to your panels. These panels are see through and could be damaged. The frame is excellent and sturdy - we suggest you rust spray the panels for additional protection from the elements. So far we haven't and haven't had issues, its just a pro tip :-). Delivery was fast and efficient, the boxes are heavy. It took four people to help put it all together. Make sure you bolt it to the floor and to the building your attaching it to as well - or it will sway and potentially break. The netting is good, same with the canvas. They dont touch the ground- just slightly hover above it. Hope this helps :-). We looooove ours ! Thanks Rona
Date published: 2020-04-29
Rated

5

out of

5
by
fixodent 1
from
water tight and breaks sun
to install against house , cut 1" knotch out of each side of top panels and then you can remove face board and pull them out before winter.
Date published: 2020-04-21
Rated

5

out of

5
by
Anniero
from
Contente
J ai acheté cet article hier. Nous l avons installer aujourd hui. Nous sommes très satisfait du résultat. Nous avons du modifier la méthode d installation des panneaux de toit. Car nous avons installer l abri coller sur la maison et nous voulons les enlever l hiver. Nous avons percé les pop rivet sur le panneau 1 lui prêt de la maison pour pouvoir faire l installation des panneau par en avant et ensuite remplacer les pop rivet pas des vis en stanless
Date published: 2020-05-03
Rated

4

out of

5
by
Bigeasy1000
from
Excellent Design but very poor instructions
Finally got this installed and love it. The instructions are very difficult to follow and the biggest issue is the roof panels. The top panels have a ridge to hold them in place and must be installed from the rear/top. Unfortunately our deck is defined and we couldn't move the unit to get behind it so we were forced to crimp the metal to fit into the rails. For anyone about to build this be aware that the included instructions require access to the top and if you're in the same boat as me you'll need to put the rear (R1) panels in prior to securing the cross beams.
Date published: 2020-05-30