8-Drawer Tool Chest - 52"
Article #03056146
Model #FMMT75014
Format 52"
RONA Langdon Hardware Ltd. / Fort Erie
(289) 320-8250
Description
8Drawer top tool chest. 100 lb Auto return drawer slides with anti slip liners allow for organized storage . Heavy duty ball bearing drawer slides. 10" x 3/8" Deep top lid provides enough storage space to stand up cordless tools. 18" Depth, extra deep drawers provide increased storage capacity and can fit larger tools. 1-Year warranty.
Related Projects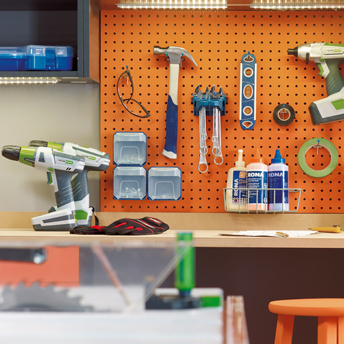 Garage: organization strategies
The garage space is an extended area of the home ideal for many types of projects including carpentry and crafting, workshops, and even socializing areas. With ...Learn more