4-In Recessed Light
Article #00875378
Item #000352728
Model #90073
Format 4" 8W
RONA Home & Garden Golden Mile
(416) 751-7556
Description
Recessed lighting with baffle finish white. 8W LED included, dimmable. Ic rated and Energy Star certification. 450 lumens.

Ecological Attributes
This light fixture is ENERGY STAR certified and uses in average 75% less electricity than a conventional model.

By saving energy, you decrease the environmental impacts associated with the generation of electricity.
Related Projects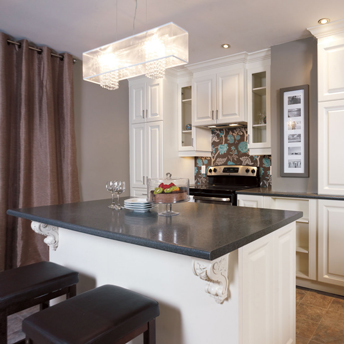 Kitchen lighting
Kitchen lighting should be both functional and decorative. Essential for meal preparation as well as kitchen dining, the lighting you chose should foster a frie...Learn more