27-oz Dead Blow Hammer
Article #01235395
Item #000359952
Model #GDBH27
Format 27OZ
This item is not currently available for immediate purchase, but can be ordered by visiting the selected store. Orders typically take 3-7 days from date of order to be received at your selected store.
Home & Garden RONA Scarborough Golden Mile
(416) 751-7556
Description
Dead-blow hammer, 27 oz. One-piece rubber hammer reducing the risk of breakdown slipping out or fragments flying off which may lead to accidents. No metal exposure on the head means less noise and no sparking. Balls inside the head are designed to produce intensive impact with less striking force and reflection effects are minimized, reducing worker fatigue. Perfect for use on cars, on furniture, in factories or for household purposes.
Related Projects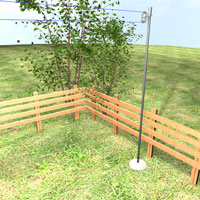 Install a clothesline post
There is no laundry detergent, fabric softener or dryer sheet on the market that leaves clothes smelling as fresh as ones that are dried on an outdoor line. And...Learn more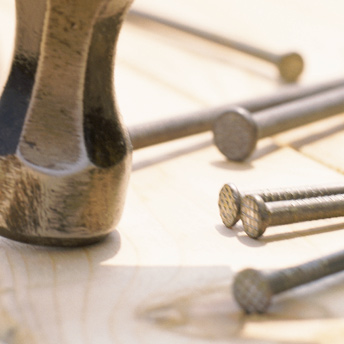 Nails
Pound for pound, a nail is the simplest type of fastener there is. It's just a piece of wire with a point at one end and a head at the other.

Y...Learn more