2-Piece Organizer - Plastic - 19"
Article #00276273
Model #STST19075
Format 19"
RONA Langdon Hardware Ltd. / Fort Erie
(289) 320-8250
Description
Open tote with long metal handle for easy grip and carrying. Top case organizer with removable dividers for small parts, allowing you to customize for your needs. Organizer with integrated handle for easy carrying while detached from the tool tote. Heavy-duty rust-proof metal latches with robust structure provides durability. Front push-button for easy detaching or attaching of the organizer to the tote unit. Limited lifetime warranty.
Related Projects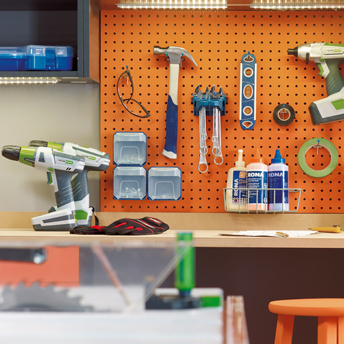 Garage: organization strategies
The garage space is an extended area of the home ideal for many types of projects including carpentry and crafting, workshops, and even socializing areas. With ...Learn more