Our Footprint
RONA believes that the future is built one choice at a time. The choices we make today will impact tomorrow.
We consider that we have a role to play to ensure the sustainability of our environment. That's why we've chosen to take concrete actions to decrease our environmental footprint and help our customers make wiser choices.
OUR APPROACH
Guiding our actions is the Life Cycle Assessment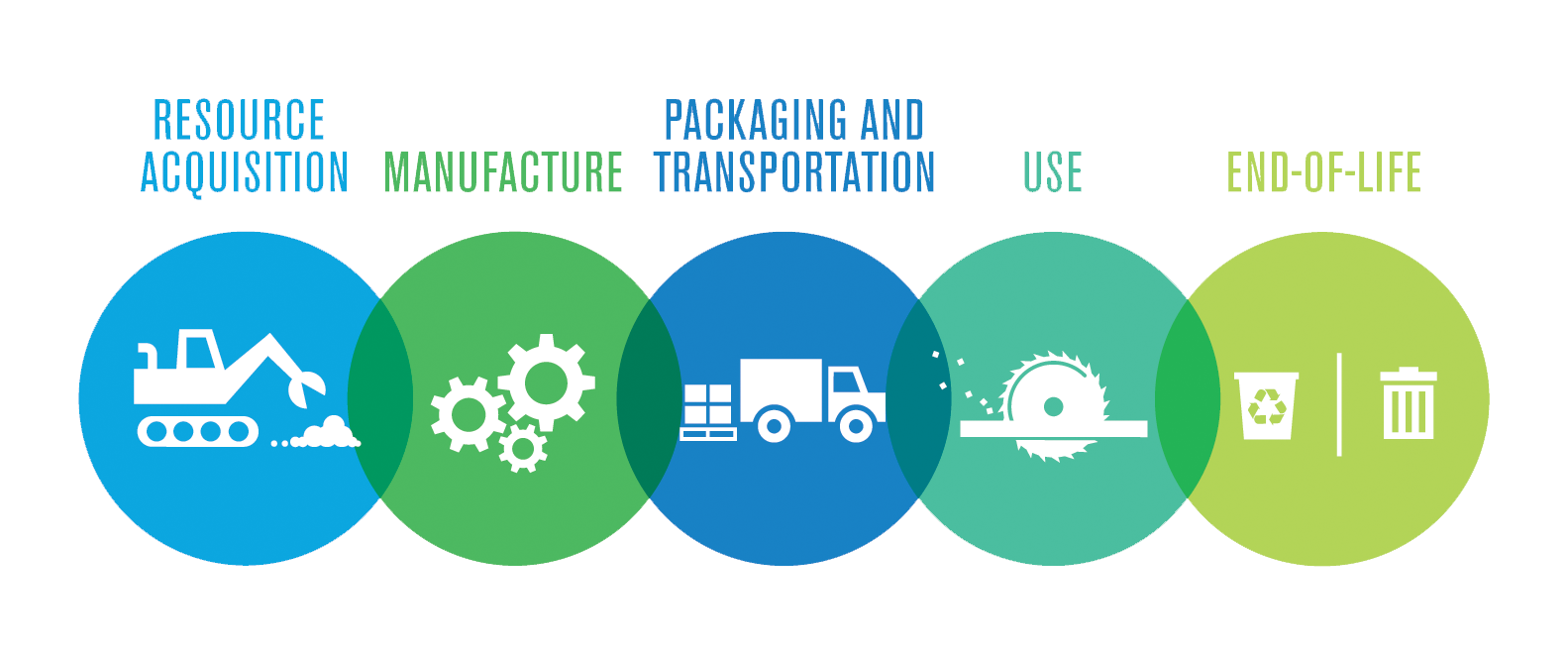 From the extraction of resources to the end of life of a product or a process, the Life Cycle Assessment is global - emphasizing the importance of the whole and the interdependence of its parts. Taking into account all environmental aspects, including the hidden ones, it also prevents false environmental solutions and burden shifting. Therefore, we look at all angles. It's more than an evaluation technique. It's a way of thinking.



Through the LCA, we also simultaneously consider five major environmental issues. These issues are climate change, availability and quality of water, human health, quality of ecosystems and depletion of resources.

By looking at the complete life cycle of a product and by considering multiple environmental issues, we can guarantee we are using the most rigorous method existing to judge and guide our decisions.

AT RONA, DOING IT RIGHT ALSO MEANS TO BE A LEADER WHILE MAKING DISCERNING CHOICES.
THE LIFE CYCLE APPROACH AT RONA
At RONA, we made a commitment to reduce the impact of our daily activities on the environment.
Since the products we sell in our stores contribute significantly to our environmental footprint, we embraced a rigorous approach that would allow us to select products with the lowest possible impact. To do this, we adopted the Life Cycle Approach, a process that measures the environmental impact of a product from cradle to grave.

This internationally recognized methodology is being applied in partnership with the International Chair in Life Cycle Approach at the Polytéchnique de Montréal. Our RONA ECO and eco-responsible products, like the eco-responsible renovation suggestions we provide, were assessed through LCA, which provide a better environmental solution.
The Life Cycle Approach:

Considers eco-responsible products and actions globally, across the five stages of their life cycle: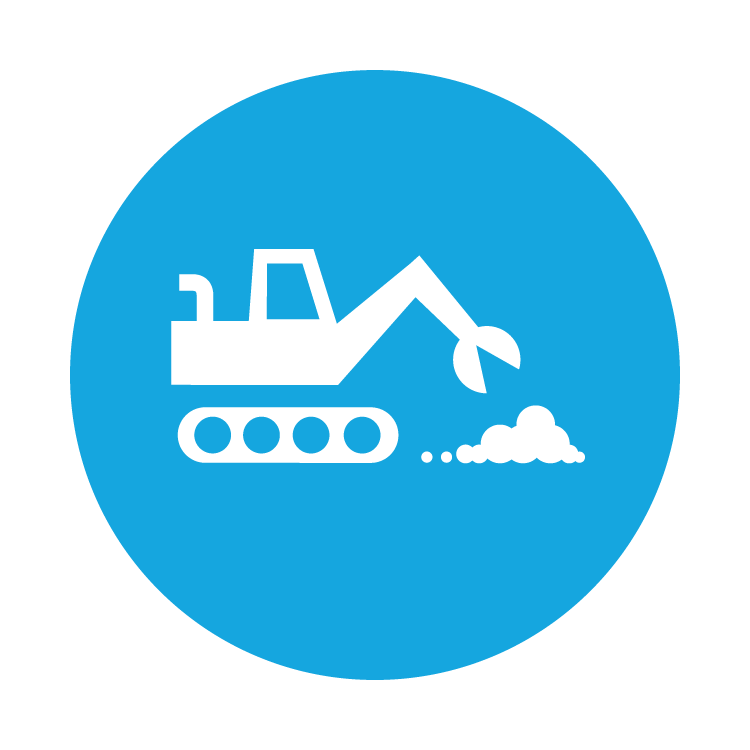 ACQUISITION
This is the stage when the primary materials are obtained, whether they're natural (mineral, water, wood, crude oil, etc.) or derived from recovery programs (recycled pre- or post-consumer materials).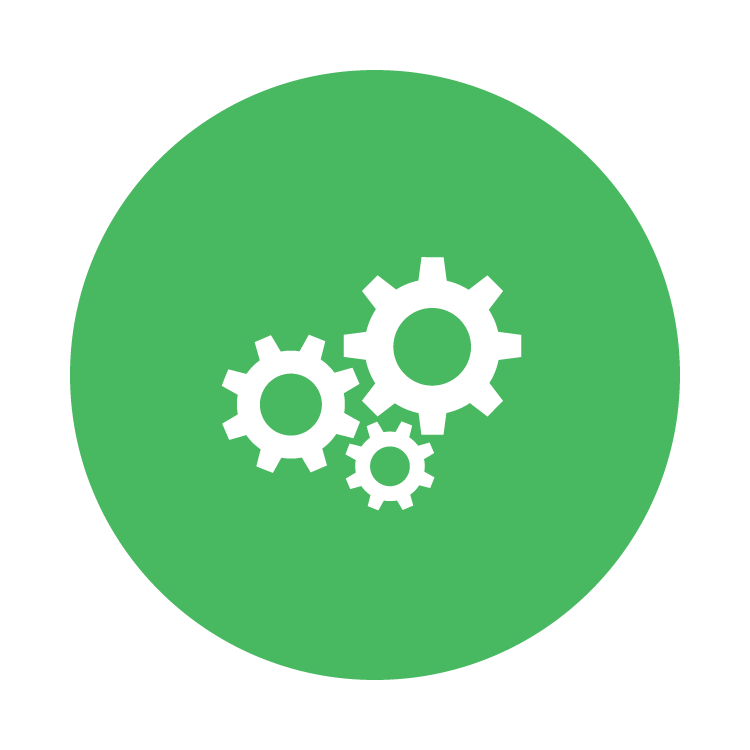 MANUFACTURE
This stage consists of using energy and primary materials to process and assemble final products.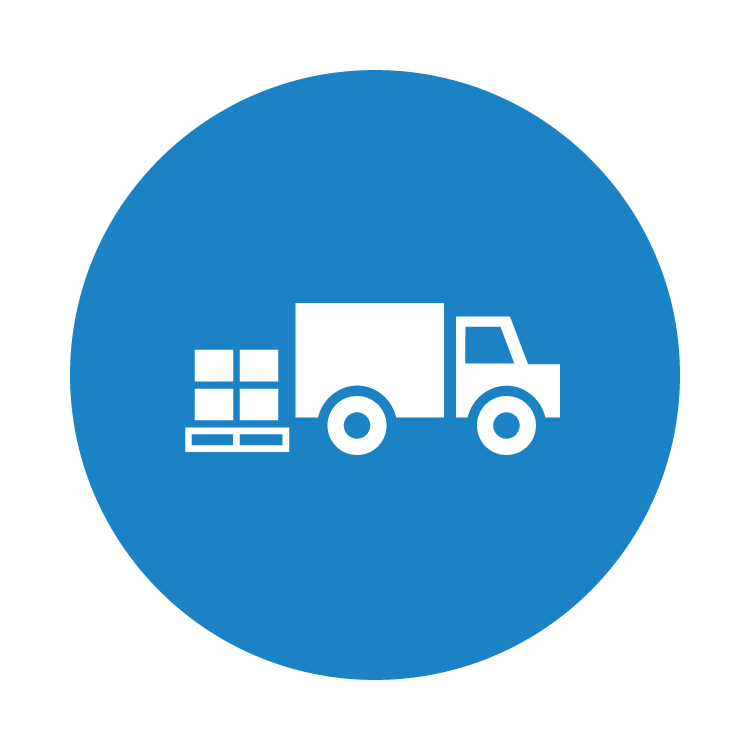 PACKAGING AND TRANSPORTATION
This stage consists of packaging, storing, handling and distributing products between the various stages of manufacture and the consumer.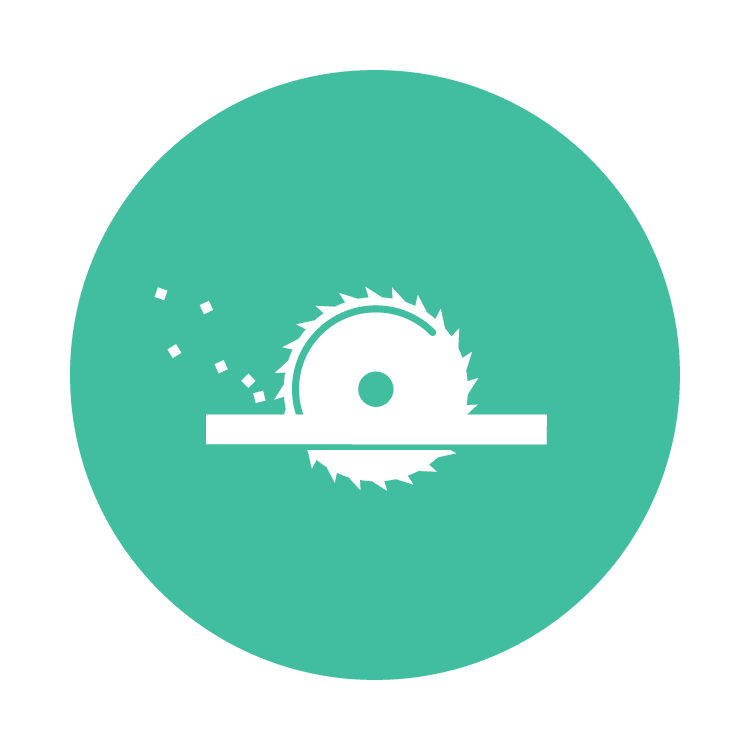 USE
This stage consists of taking advantage of the service provided by the product, but it may also involve the consumption of energy or materials, as well as maintenance or upkeep.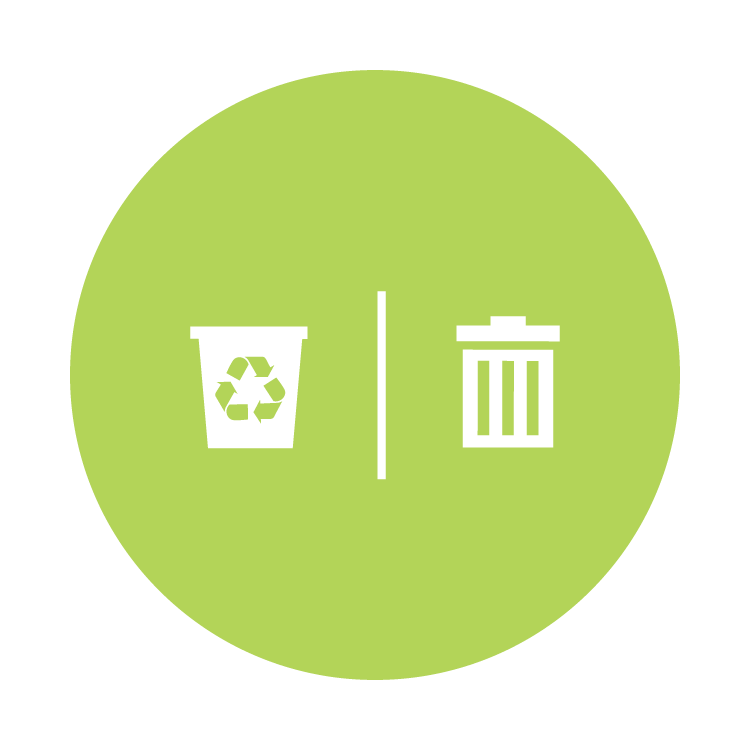 END-OF-LIFE
In this stage, the useful life of the product is over and it must be re-used, recovered, recycled, or sent to landfill.



Simultaneously considers several major environmental issues that are the subject of international consensus:

CLIMATE

CHANGE

AVAILABILITY AND QUALITY
OF WATER

HUMAN HEALTH

DEPLETION OF RESOURCES

QUALITY OF ECOSYSTEMS
It is only by considering a product or behaviour in the context of its entire life cycle and based on its impact on different environmental issues that we can come to a conclusion on its environmental superiority.

The uniqueness of our approach also relies on our commitment to pass on to our customers, as openly as possible, the facts related to the selection of our eco-responsible products (including RONA ECO products).
OUR FOOTPRINT
With a network of more than 830 stores, approximately 600 non-bannered distribution customers across Canada, as well as several distribution and administrative centres, RONA's activities inevitably leave a footprint on the environment. The products we sell in our stores in any case represent our main ecological impact.
RONA is very well aware of this situation. Which is why we have introduced initiatives that will help reduce the environmental footprint left by our activities as a corporation as well as by the products we sell in our stores.

Corporation activities
The reduction of our environmental footprint is an everyday concern for all sectors of the Corporation. Whether we're employees in a store, or work at a distribution centre or an administrative centre, our activities have an outside impact. Numerous initiatives are already in place to reduce the environmental footprint of our retail activities.
3 major initiatives :
Greenhouse gas reduction (GHG)
Waste management
Eco-responsible construction of our own buildings
Greenhouse gas reduction (GHG)
RONA considers climate change to be an important environmental issue to manage. Reducing energy consumption in our extensive network of stores is a pro-active way of reducing the Corporation's overall greenhouse gas (GHG) emissions. RONA has initiated a process to measure the greenhouse gases generated by our activities in order to reduce them.
Our GHG emissions inventory
RONA has been reporting to the international Carbon Disclosure Project (CDP) since 2008. The CDP is an independent non-profit organization that plays a crucial role in encouraging companies worldwide to measure, manage and reduce their greenhouse gas emissions. RONA is proud to be taking part in this worldwide project and will continue over the next few years to further enlarge the information base we provide to define the specific objectives that will allow us to reduce our GHG emissions.
Improve the energy efficiency of our facilities
Promising energy-reduction initiatives being explored and tested for implementation at existing stores across the country include: the replacement of older lighting systems by more efficient T8 and T5 fluorescent fixtures; the installation of voltage-harmonizer systems; and lighting controls programmed to curb energy use at times when it is not required.
Optimize our transport fleet
Transporting the large quantities of merchandise required to keep RONA's sprawling, Canada-wide network of stores well stocked—mainly via highway transport—accounts for a significant portion of the Corporation's energy consumption and GHG emissions. With significant fuel-saving route-optimization initiatives already implemented and 20 RONA trailers fitted with wind deflectors, we are insuring we are keeping on track with these initiatives while proactively monitoring areas of improvement.
Waste management
Where waste materials are concerned, reduce, recover, recycle and valorize is a well established principle at RONA. Our approach, in fact, is intended to plot a complete picture of the waste materials generated by our corporation and to put initiatives in place that reduce the amount of waste going to landfill sites.
Recycling of cardboard and plastic
RONA has been recovering cardboard in our distribution centres and big-box stores ever since the early 1990s, and in 2008 we introduced plastics recovery. During 2010, the Corporation began to take aim at the other 75%-plus of store-generated waste, including wood, dry materials like gypsum and ceramics, and organic materials. Successful pilot projects in Ontario and Quebec involved returning pallets to firms that sell them for re-use, sending other wood waste to non-profit groups for conversion and resale as kindling and firewood, and returning gypsum waste to the manufacturer for recycling. In 2011, RONA has rolled out similar initiatives in stores across Canada

Thanks to those initiatives, 4,312 tons of cardboard and paper, and 449 tons of plastic were diverted from landfills in 2011. While these are slightly lower than the tonnage recuperated in 2010 (2,7%), we have added new materials including 1,474 tons of wood, 579 tons of gypsum and 73 tons of metal. The aim going forward is to recover a significantly larger portion of such waste.
The next step in terms of waste management is to begin more widespread implementation of a Zero-Waste program, whereby all waste generated through in-store activities is recovered and then recycled or disposed of in an environmentally responsible manner. It was with this objective in mind that RONA conducted a Zero-Waste initiative at its Stockyards and Brampton stores in Ontario during 2010. Thanks to the outstanding efforts of employees at those sites, the benefits of this approach were clear after little more than a month, and the Corporation decided to expand the program in 2011, beginning with other areas of Ontario. RONA will also look into subsequently implementing Zero-Waste initiatives elsewhere across the country.
Eco-responsible building construction
Recently opened stores in St-John's, Newfoundland and Labrador and Ste-Foy, Québec, have joined our growing list of facilities designed and built to meet the stringent criteria of the internationally recognized Leadership in Energy and Environmental Design (LEED) assessment system.

LEED evaluation criteria include measures to protect air quality, such as the use of low-emissions building materials, as well as measures for reducing energy consumption, including energy-efficient roofing systems, extra insulation in the building envelopes, energy-efficient lighting and HVAC systems. RONA is committed to building all new corporate stores situated on Corporation-owned sites with LEED based initiatives corresponding to LEED specifications. We have submitted 8 stores for LEED certification in 2011.

Products sold in store
Product selection offered in our stores is a predominant factor through which RONA can exercise leadership and demonstrate our intention to do our part in protecting the environment and human rights. We opted for the rigorous methodology of life cycle analysis and have adopted stringent procurement policies. So increasingly, we offer our customers products that make a real difference in protecting the environment and contribute to reducing the environmental footprint of our products.
RONA ECO products
When RONA decided to carve out a new market niche by offering Canadian consumers a benchmark line of eco-responsible hardware and home-renovation products, it was determined to avoid "greenwashing". All RONA ECO and eco-responsible products must be approved by the International Chair in Life Cycle Assessment, a research unit of the CIRAIG at Montreal's École Polytechnique that has been a valued Corporation partner for the past five years.

RONA ECO products must leave a smaller ecological footprint than equivalent conventional products throughout their entire life cycle. Most also carry a recognized ecolabel. An array of other eco-responsible products sold in RONA stores under various brands also are subject to evaluation by CIRAIG. To qualify, they must deliver a better environmental performance in one or more stages of their life cycle. During 2011, RONA continued to expand its benchmark RONA ECO and eco-responsible product lines, surpassing the objective of 450 RONA ECO products; we now carry 472 RONA ECO products.
Eco-responsible products
In addition, RONA offers its customers more than 1,700 eco-responsible products under various brands that have been evaluated according to the life cycle analysis approach. The objective for 2012 was to reach a total of 2,000 eco-responsible products in our product selection. In order to qualify as eco-responsible, the environmental impact of these products must be lower than similar products during one or more phases of their life cycle.
Certified forest products
In November 2008, RONA adopted a wood products procurement policy for all our stores across Canada. RONA's policy is intended to help preserve wilderness areas, promote responsible consumption and achieve our objective of providing certified forest products for our customers.
RONA undertook a rigorous approach in developing this policy, and numerous consultations were held with the forest industry, environmental groups and scientific experts. RONA's policy is inclusive with respect to the forest industry's three recognized certifications: the Canadian Standards Association (CSA), the Sustainable Forestry Initiative (SFI) and the Forest Stewardship Council (FSC). RONA has decided to give priority to FSC certification since it best matches our own requirements about relations with indigenous communities and the preservation of biodiversity.
OUR PARTNERS
To coach us through the LCA process, we felt it was essential for RONA to be surrounded by a group of experts to validate the relevance and benefits of our actions.We developed relationships with Équiterre and Ecohabitation as well as the team from the International Chair in Life Cycle Assessment of École Polytechnique de Montréal to develop and analyse our corporation policies. Many more stakeholders are regularly solicited to assess and comment the relevancy of our efforts.



ECOLEADERS
Within the waste reduction program, RONA has identified a group of store employees to be responsible for reducing store environmental footprint and will be the reference for the promotion and knowledge of eco-responsible programs to other store employees and customers. We call them Ecoleaders.

First launched in Ontario, the program will be rolled-out across Canada in 2012. The Ecoleader's responsibility is to:
Improve the service level of the store regarding eco-responsible products and projects
Help the store achieve the Zero Waste target
Guide the store and its customers in reducing their energy consumption
Implement and lead an Eco-responsible committee within the store

B
BUILDERS OF THE NEW WORLD
The simplest things we do have the power to shape the future. With this in mind, RONA launched the Builders of the New World program with the objective of promoting and recognizing commitment at both a personal and professional level.
Since its inception in 2010, Builders of the New World has recognized acts of good citizenship among our employees and dealers. While Phase I emphasized sustainable development contributions on an individual level, Phase II focuses on projects realized as a team. Joining forces for a greener and better world.

For each eligible team project, RONA will donate $500 to the RONA Foundation. Not only will their efforts have a positive impact on the environmental or social causes they choose, but they will also give the RONA Foundation the means to do even more for the young people it supports.