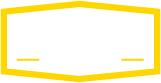 A REWARDS
PROGRAM THAT
REWARDS YOU
RIGHT AWAY
UP TO 15%
INSTANT DISCOUNTS ON
ON A WIDE SELECTION OF PRODUCTS,
AND SO MUCH MORE.

HOW DOES FIRST REWARDS WORK FOR ME ?

Preferred Contractor pricing
Save up to 15% on products

Earn AIR MILES® reward miles on
every purchase
Special benefits and services just
for contractors

MORE BUSINESS
MEANS MORE BENEFITS
Rep assigned to your account
Invitations to contractor, training
and industry events - and more...
HOW DO THE REWARDS AND SAVINGS ADD UP ?
SILVER

UP TO$5,000

GOLD

$5,000 - $25,000

ELITE

$25,000 AND UP

EXCLUSIVE CONTRACTOR SERVICES
Rep assigned specifically to your account
Personalized in-store service and dedicated staff
Early access to store
Dedicated call center (Ontario only)
Technical services to support your projects
Order preparation
Priority delivery services
In-store service desk for contractors
Estimation services
PREFERRED CONTRACTOR PRICING
Off-the-shelf preferred pricing
UP TO 10%
UP TO 15%
Contract Pricing
AIR MILES

(Except for charge accounts)

Earn AIR MILES reward on every purchase
Exclusive bonus AIR MILES reward miles offers
BUSINESS OPPORTUNITIES
Opportunity to join our Installation service team
EVENTS AND TRAINING OPPORTUNITIES
Invitation to the annual RONA Contractor show
Contractor in-store breakfast invitation
Invitation to visit vendors
Invitation to training on products and/or industry events
Exclusive events
EXCLUSIVE OFFERS
Flyer and email offers
Coupons & exclusive promotions from selected vendors
PAYMENT OPTIONS
Charge account
RONA commercial credit card
SUBSCRIBE TO THE FIRST REWARDS PROGRAM TODAY.
COME AND MEET US AT THE CONTRACTOR DESK IN ONE OF OUR PARTICIPATING STORES