Product offering
Eco-responsible product offering
RONA's eco-responsible product offering is part of a responsible approach to procurement. As a major Canadian retailer and distributor of hardware, building materials and home renovation products, we recognize the value of reducing our environmental footprint and enhancing the socio-economic benefits associated with the products we distribute and sell across Canada.
Through this approach, we promote more thoughtful consumption by offering customers a choice of over 2,000 eco-responsible or RONA ECO products for carrying out greener construction and renovation projects.
In addition, we highlight the environmental attributes of eco-responsible products on our Web site for consumers.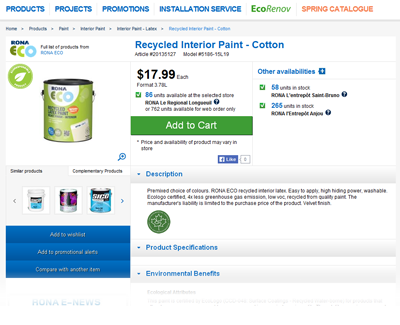 We also give Canadians access to tips and tricks that can help them save time and energy, and succeed in greener construction or renovation projects. For more information, click here.
Life cycle assessment approach
Starting in 2007 and in collaboration with the International Research Chair on the Life Cycle Approach (LCA) at the Polytechnique de Montréal, RONA has had an eco-responsible and RONA ECO product assessment program based on an environmental analysis of product life cycles.
This process measures the impact of a product throughout its life cycle based on five environmental issues. Since 2014, the methodology used in the eco-responsible and RONA ECO product assessment program has been validated by Quantis Canada, a consulting firm specialized in LCA.
5 major environmental issues:

Climate changes


Availability and quality of water



Human health


Depletion of resources


Quality of ecosystems

1. Acquisition
Stage when the primary materials are obtained, whether they're natural (mineral, water, wood, crude oil, etc.) or derived from recovery programs (recycled pre- or post-consumer materials).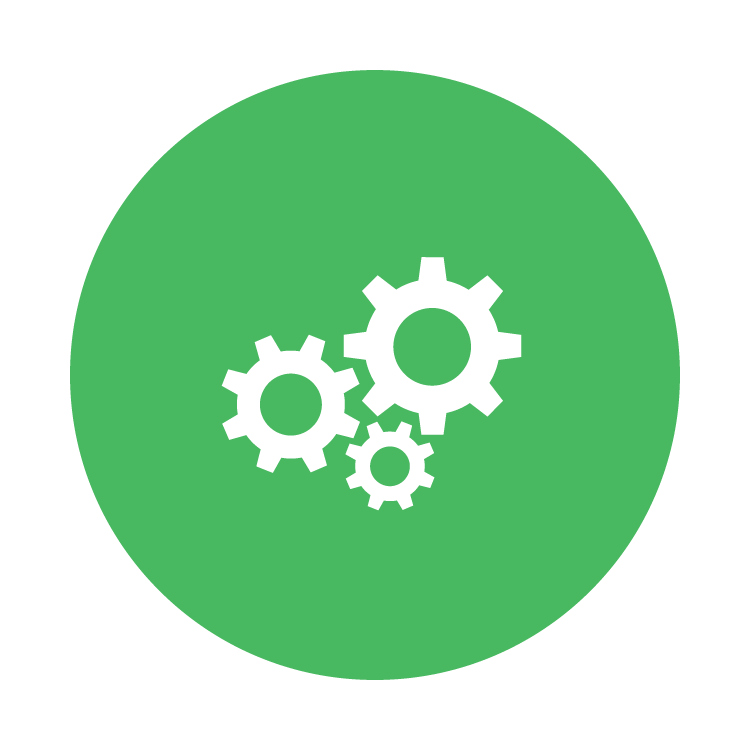 2. Manufacture
Stage consisting of using energy and primary materials to process and assemble final products.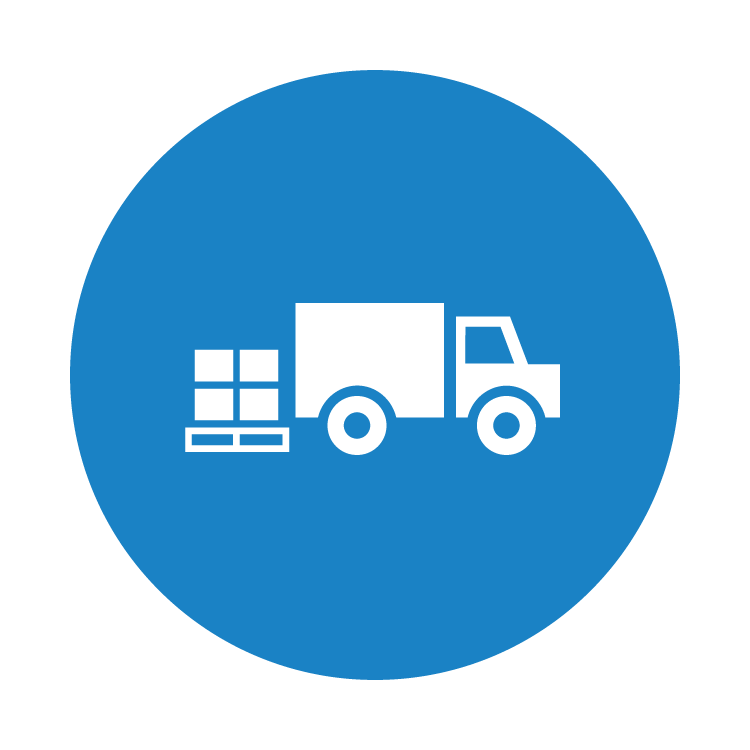 3. Packaging and transportation
Stage consisting of packaging, storing, handling and distributing products between the various stages of manufacture and through to their use by the consumer.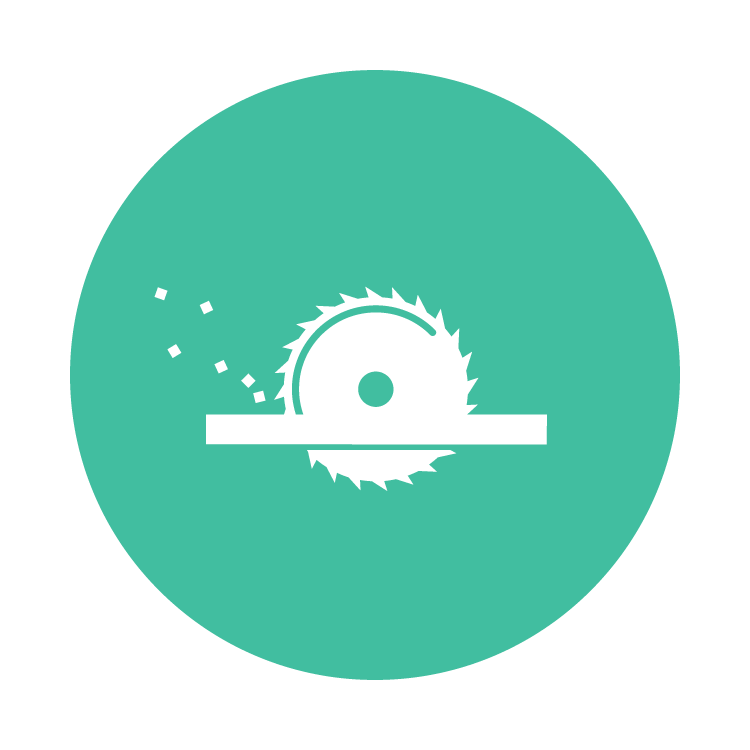 4. Use
Stage consisting of taking advantage of the service provided by the product, but it may also involve the consumption of energy or materials, as well as upkeep.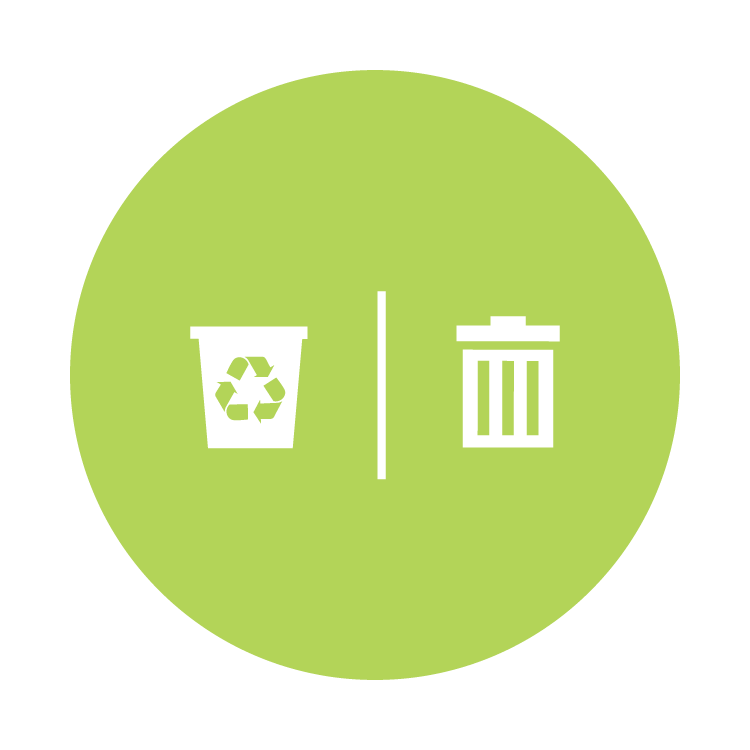 5. End-of-life
Stage when the useful life of the product is over and it must be re-used, recovered, recycled, or sent to landfill.


Benefits of eco-responsible products
RONA provides clients with a range of eco-responsible products with multiple benefits. They are reviewed in light of our assessment approach that captures all the stages in a product's life cycle.
These products enable our customers to make a contribution to:
Energy efficiency
A home's greatest environmental impact over the years is tied to consumption of non-renewable energy. Energy use also represents a major expense for home owners or occupants, but there are many effective ways of reducing energy consumption at home. For example, choose certified Energy Star light fixtures, doors and windows as well as heating and air conditioning units, or products, such as insulation, that make homes more energy-efficient.
Reduced water consumption
There are many products that produce a sizable reduction in our water use. This includes eco-responsible, WaterSense-certified toilettes, showerheads and faucets that limit the flow of water.
Improved air quality
To help improve indoor and outdoor air quality at home, use eco-responsible products such as paints and adhesives that are low in volatile organic compounds (VOCs), insulation products that are free of urea formaldehyde, and EcoLogo and GreenGuard certified cleaning products.
Use of more responsible materials
Use eco-responsible forest products with FSC®, CSA, PEFC or SFI certifications that have been produced through sustainable forestry practices. Alternatively, use materials made from recycled and recyclable content.
Recognized Ecolabels
RONA recognizes the following ecolabels in its eco-responsible and RONA ECO product assessment program:

Energy Star ®
ENERGY STAR is an international energy-efficiency program managed in Canada by Natural Resources Canada's Office of Energy Efficiency. In general, an ENERGY STAR qualification guarantees a level of energy efficiency that is higher than standard models.


---

Forest Stewardship Council® (FSC)
The Forest Stewardship Council (FSC) is a non-government organization that has developed principles and criteria to define sound forest management strategies. The products (wood, furniture, paper, etc.) that carry the FSC logo are made from wood grown in forests that have been managed in a way that respects the environment and communities, while being economically viable. Look for FSC® certified products.



---

EcoLogo™
Environment Canada's EcoLogo program is managed by TerraChoice Environmental Marketing Inc. and helps consumers identify the products and services with lesser environmental impacts.



---

Forest Products Marking Program - CSA
The Canadian Standards Association (CSA) is a non-profit organization which develops Canadian standards and codes. The CSA's sustainable forest management program is recognized by the PEFC (Programme for the Endorsement of Forest Certification).


---

Watersense ®
WaterSense is a program managed by the US Environmental Protection Agency (US EPA, or the Environmental Protection Agency). It identifies and promotes products that help reduce water consumption.



---

Green Seal ™
Green Seal is an independent non-profit organization, founded in 1989, that develops environmental standards and certifies various consumer products for Canada and the United States. Products bearing the Green Seal have less impact on people's health and the environment.



---

Sustainable Forestry Initiative ® (SFI inc.)
The Sustainable Forestry Initiative (SFI Inc.) is an independent non-profit organization with a science-based, recognized forest management standard developed specifically for North American forests. SFI certification is recognized by the PEFC (Programme for the Endorsement of Forest Certification).